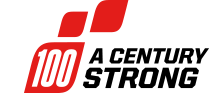 Iowa Farm Bureau is turning 100, and we want you to join the party!
Events
Hoover Presidential Library-Museum Exhibit
April 14, 2018 – October 28, 2018
Iowa Farm Bureau will be the title sponsor of the Hoover Presidential Library-Museum's "Tallgrass to Knee High: A Century of Iowa Farming" exhibit, which will explore farming; its innovations, technology, and people; and the impact it has had on the Midwest since 1910.
The exhibit also will share how the contributions of Iowa Farm Bureau have shaped farming and Iowa in the last century. All Farm Bureau members who show their current membership cards will be admitted free of charge to the Hoover Presidential Library – Museum ( 210 Parkside Drive, West Branch, Iowa) during this time frame. The Hoover Presidential Library-Museum is open seven days a week, from 9 a.m. to 5 p.m.
---
2018 Iowa Farm Bureau Annual Meeting
December 3, 2018 – December 5, 2018
A "Century Strong" is the theme for IFBF's 100th Annual Meeting, and the three-day event will be the perfect occasion to celebrate the organization's proud history as Iowa's largest grassroots farm organization and look forward to a vibrant future.
This year's annual meeting will feature Dr. Peggy Whitson, Iowa native and former NASA astronaut, as keynote speaker – as well as award-winning entertainment from Don Felder (formerly of The Eagles) and Home Free, an a cappella country all-vocal band who most recently toured with the Oak Ridge Boys.
Visit the Annual Meeting website