News Releases
Read news and announcements from Iowa Farm Bureau. If you are a reporter and want more information on today's farming or what Iowa Farm Bureau is doing, check out our media resources.
Like many successful entrepreneurs, Tim and Mary Hammer fell in love with a business model, identified a market, and launched their business venture.
Iowa's continued heat wave isn't just the subject of conversation at swimming pools and office water coolers; it's also a concern on Iowa's livestock farms. Iowa's farmers work around the clock to keep their animals safe, no matter the conditions.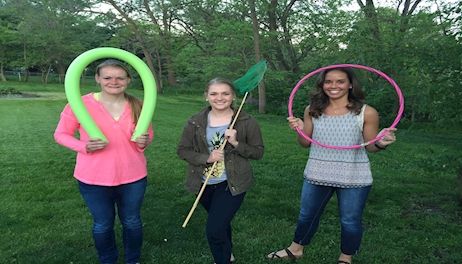 The Iowa Farm Bureau Federation (IFBF) Young Farmer Advisory Committee elected new officers, and welcomed three new district representatives to their committee at their summer meeting last weekend.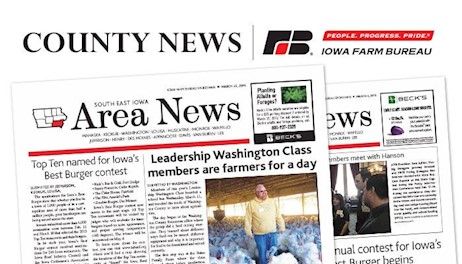 Adaptive Sports Iowa (ASI) Team of Cyclists Ride to Build Awareness and Support for Increased Accessibility of RAGBRAI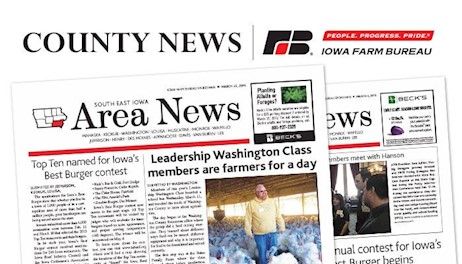 Iowa farmers are in the third year of a downturned ag economy and since one out of every five jobs in Iowa comes from agriculture, the financial struggles of farmers matters to many Iowans.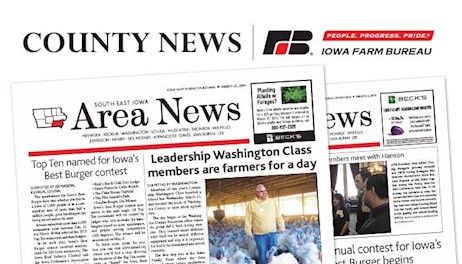 Generations ago, a farmer's success relied largely on favorable weather in growing season and access to good roads to move crops and livestock.