News Releases
Read news and announcements from Iowa Farm Bureau. If you are a reporter and want more information on today's farming or what Iowa Farm Bureau is doing, check out our media resources.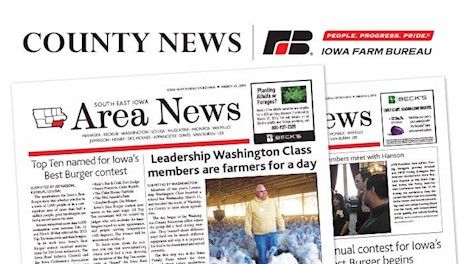 The Iowa Farm Bureau and University of Iowa are teaming up to celebrate Iowa's farmers for the sixth annual ANF Game Day on Oct. 22, when the UI football team hosts Wisconsin in a nationally televised game that will kick off at 11:01 a.m. CT, inside Kinnick Stadium.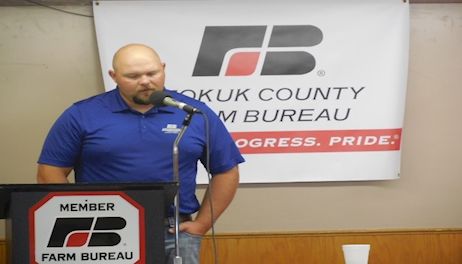 Iowa farmers, global leaders in farming innovation, who lead the nation in many types of food production, are troubled to hear one in eight Iowans today struggle to put healthy meals on the family table, because they are classified as 'food insecure.'
From the NCAA Basketball Tournament to the Olympic Stage, American Athletics Incorporated (AAI) of Jefferson, Iowa, provides the equipment necessary for athletes such as Olympic gold medalist, Simone Biles, to find success, just as it is finding its own.
Two Iowa companies mentored to success through Iowa Farm Bureau Federation's (IFBF) Renew Rural Iowa program (RRIA) are semi-finalists in the national Farm Bureau® Rural Entrepreneurship Challenge.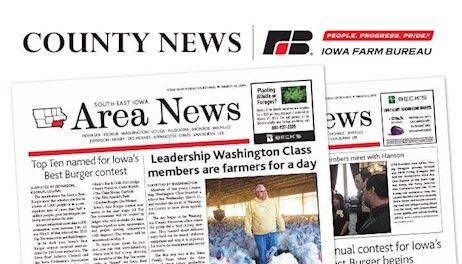 Fewer Iowans are paying attention to food labels when they buy their groceries this year (76%) than last year (82%), according to the latest Iowa Farm Bureau Food and Farm Index®. While Iowans' interest in labels like "raised organically" (29% in 2015, 19% in 2016) and "raised locally" (40% in 2015, 28% in 2016) yo-yos, taste and price remain the dominant and consistent factors driving both meat and dairy product selections of Iowa grocery shoppers.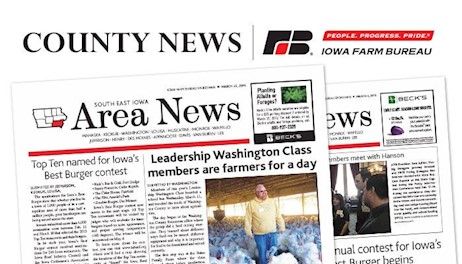 The Iowa Farm Bureau Federation (IFBF) and the Iowa Corn Growers Association (ICGA) have offered to underwrite the legal costs for the defense of the drainage districts targeted in the Des Moines Water Works (DMWW) lawsuit so the northwest Iowa drainage districts, farmers and rural citizens can focus on defending the lawsuit without the impossible task of covering the cost of a multi-million-dollar lawsuit.