News Releases
Read news and announcements from Iowa Farm Bureau. If you are a reporter and want more information on today's farming or what Iowa Farm Bureau is doing, check out our media resources.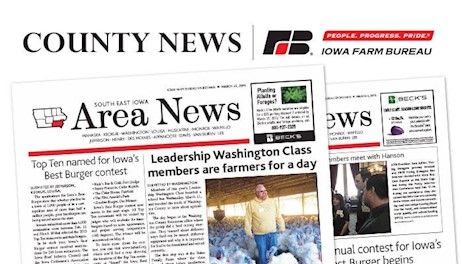 Nominations are now being sought to find the 2017 Iowa Conservation Farmer of the Year, a prestigious honor with a substantial prize; the winner receives use of a new John Deere 6E utility tractor for a year.
Iowa Farm Bureau Federation (IFBF) voting delegates successfully worked to secure several important IFBF state policies that will guide national policy this week at the 98th AFBF Annual Convention in Phoenix.
American Farm Bureau's inaugural Agricultural Investment Summit featured a handful of Iowa startups and tip of the cap to Renew Rural Iowa, a ten-year-old Iowa Farm Bureau program that has mentored 3,000-plus Iowans and has had more than a $125 million economic impact on rural Iowa.
Members of Iowa's largest grassroots farm organization plan to focus their 2017 legislative lobbying strength on issues that stand to impact all Iowans, including advancing water quality, coupling with Section 179, and protecting property taxpayers.
The Iowa Farm Bureau Federation (IFBF), Iowa's largest grassroots farm organization, received several honors this week during the 2017 American Farm Bureau Federation's (AFBF) Annual Convention in Phoenix, most notably, the Pinnacle Award, the highest level of recognition presented to a state Farm Bureau.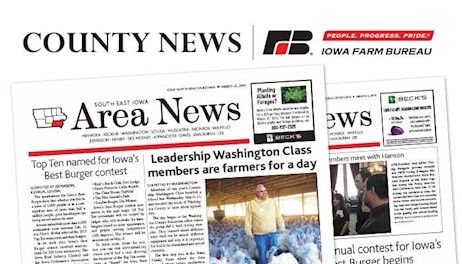 Nearly 30 percent of Iowa farmers say they would like to retire and keep their farm 'in the family', yet nearly a third of them have no plan in place to assure their wish will become a reality.