News Releases
Read news and announcements from Iowa Farm Bureau. If you are a reporter and want more information on today's farming or what Iowa Farm Bureau is doing, check out our media resources.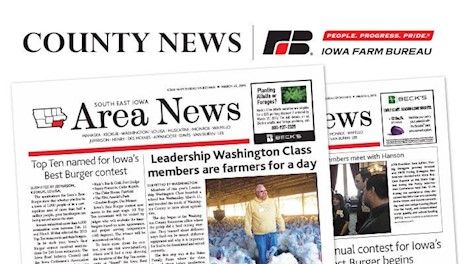 The Iowa Farm Bureau Federation (IFBF), Iowa's largest grassroots farm organization, saw the advancement of several priority issues during the 2016 legislative session.
With one in five Iowa jobs tied to agriculture, there are many agricultural-based career opportunities for Iowa students to pursue. The Iowa Farm Bureau Federation (IFBF) has awarded $1,000 scholarships for tuition to 180 students who plan to study agriculture at their chosen colleges and universities.
The upcoming 2016 Iowa Farm Bureau Economic Summit, "Buckle Up for the Bumpy Ride," brings the nation's leading marketing experts to Iowa Farm Bureau in West Des Moines June 27 to help Iowa farmers weather risks today and over the next several years of forecasted economic uncertainty.
Iowa farmers are world-famous for embracing solutions that can tackle any challenge Mother Nature brings, while continuing to growing food, fiber and renewable energy for the nation.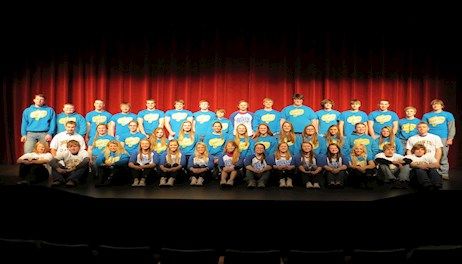 Iowa Farm Bureau Federation's (IFBF) Farm Strong® initiative, a partnership with Iowa State University (ISU) Athletics, will help kickoff the Matt Campbell-era by presenting the Iowa Food Bank Association with a $10,000 donation at halftime of ISU's 2016 Cyclone Gridiron Club Spring Game on Saturday, April 16 at Jack Trice Stadium.
Iowa Farm Bureau Federation (IFBF) members applaud the House proposal to prioritize existing funds towards sustainable water quality and soil conservation practices, which protect Iowa's fertile fields and watersheds.