News Releases
Read news and announcements from Iowa Farm Bureau. If you are a reporter and want more information on today's farming or what Iowa Farm Bureau is doing, check out our media resources.
Brandon Bowden of Clinton slow smoked his way through the competition in the Iowa Farm Bureau Cookout Contest to claim the crown and coveted title of 'Cookout Champion.' Bowden's winning entry from the pork category topped more than 50 other grillers from around the state to win the 54th annual contest held on the Grand Concourse at the Iowa State Fair.
Mike Telford has been named the Executive Director of Iowa Farm Animal Care (IFAC), a unique coalition that includes veterinarians, animal behavior scientists and farmers committed to addressing Iowans' questions regarding farm animal care.
Pork, beef, chicken, lamb, shrimp, fish—in Iowa, family farms raise it all.
If you live in a rural community or participate in outdoor activities in the field, on the water, the playground, or the golf course, you have likely seen a product made by Agri-Industrial Plastics Company's Fairfield manufacturing facility.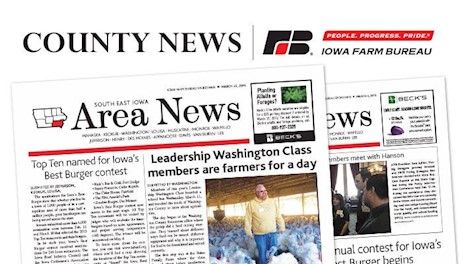 Iowa Farm Bureau Federation (IFBF) is partnering with Iowa State University (ISU) Extension and Outreach to bring the "Winning the Game" series to 10 locations across the state.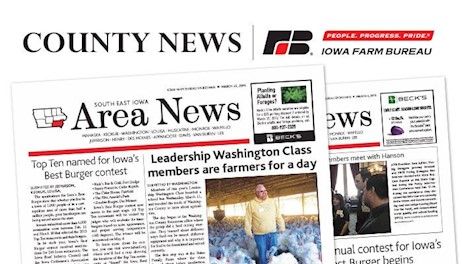 RAGBRAI's 400-mile trek across Iowa is a challenge for most athletes, but this year, one team of cyclists is showing what it means to be 'Farm Strong' during RAGBRAI XLV.