News Releases
Read news and announcements from Iowa Farm Bureau. If you are a reporter and want more information on today's farming or what Iowa Farm Bureau is doing, check out our media resources.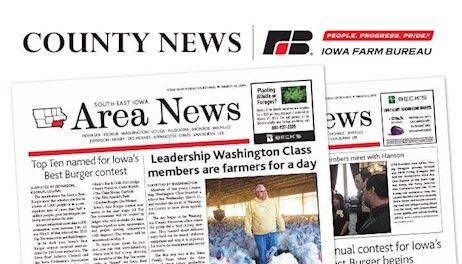 Fewer Iowans are paying attention to food labels when they buy their groceries this year (76%) than last year (82%), according to the latest Iowa Farm Bureau Food and Farm Index®. While Iowans' interest in labels like "raised organically" (29% in 2015, 19% in 2016) and "raised locally" (40% in 2015, 28% in 2016) yo-yos, taste and price remain the dominant and consistent factors driving both meat and dairy product selections of Iowa grocery shoppers.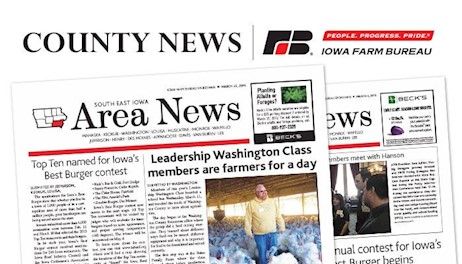 The Iowa Farm Bureau Federation (IFBF) and the Iowa Corn Growers Association (ICGA) have offered to underwrite the legal costs for the defense of the drainage districts targeted in the Des Moines Water Works (DMWW) lawsuit so the northwest Iowa drainage districts, farmers and rural citizens can focus on defending the lawsuit without the impossible task of covering the cost of a multi-million-dollar lawsuit.
The voting delegates of the Iowa Farm Bureau Federation (IFBF), the state's largest general farm organization, met in West Des Moines this week to develop policy direction on issues important to farmers and all Iowans.
The Iowa Farm Bureau Political Action Committee (PAC), has designated Senator Chuck Grassley as a 'Friend of Agriculture' for the 2016 general election.
The Iowa Farm Bureau and Iowa Hawkeyes are teaming up to celebrate Iowa farmers during the 6th annual America Needs Famers (ANF) Game Day on October 22 when the Hawks take on the University of Wisconsin.
Two Castalia family farmers, known just as much for their strong conservation ethic as well as their big maple syrup festival, are winners of the 2016 Iowa Conservation Farmer of the Year award.