News Releases
Read news and announcements from Iowa Farm Bureau. If you are a reporter and want more information on today's farming or what Iowa Farm Bureau is doing, check out our media resources.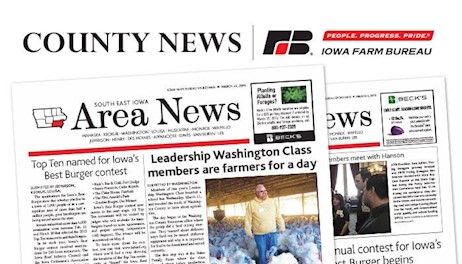 With one in five Iowa jobs tied to agriculture, there are many agriculture-based careers for Iowa students to pursue.
Iowa Farm Bureau Federation (IFBF) has been a long-time donor of Special Olympics Iowa (SOIA) and are proud to strengthen this partnership by serving as a 2017 Premier Statewide Partner.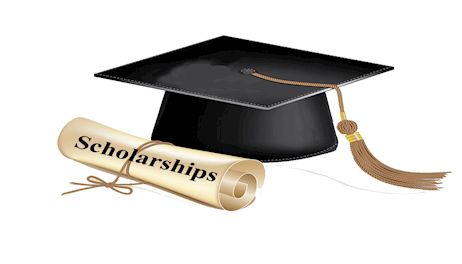 With roots in north central Iowa dating back to 1944, Hoover's Hatchery is a well-recognized and highly respected business success story for the family-owned hatchery in Rudd.
The Iowa Farm Bureau Federation (IFBF) and University of Iowa Athletic Department's America Needs Farmer's (ANF) initiative is announcing a donation of $32,250 to the Iowa Food Bank Association, which will be presented on-field during the annual Hawkeyes Spring Practice at Valley High School in West Des Moines.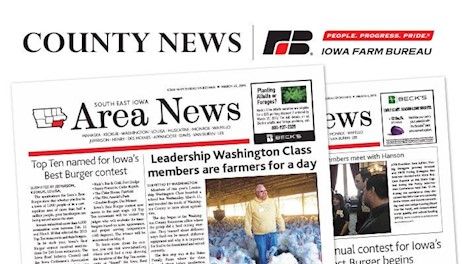 Iowa Farm Bureau's Renew Rural Iowa (RRIA), a statewide economic development initiative done in partnership with Wellmark Blue Cross Blue Shield of Iowa, Iowa Agriculture Finance Corp., and CIPCO, has teamed up with the Ag Startup Engine (ASE) at the Iowa State University (ISU) Research Park to bring education, mentoring, and financing resources to young Iowa entrepreneurs.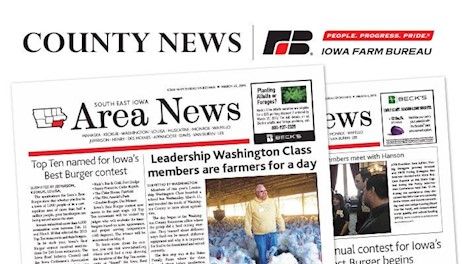 Iowa Farm Bureau members are pleased that continued, measurable conservation progress can continue, without the distraction of litigation.