News Releases
Read news and announcements from Iowa Farm Bureau. If you are a reporter and want more information on today's farming or what Iowa Farm Bureau is doing, check out our media resources.
Specialty brewer celebrated for role in revitalization of downtown Knoxville
A downturned economy has farmers facing uncertainty and a growing set of new challenges both on the farm and in the export market. The 2016 Iowa Farm Bureau Economic Summit, titled "Buckle Up for Bumpy Ride," to be held June 27 in West Des Moines, seeks to answer common questions farmers have about their challenges today and in the future.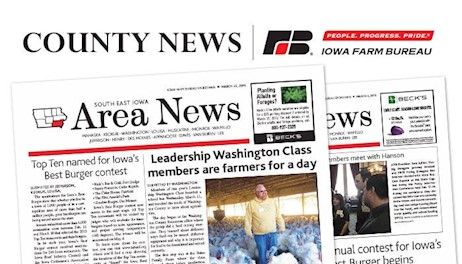 Already facing a downturned ag economy, Iowa farmers are facing uncertain times when it comes to Presidential politics and the future of trade and interest rates.
Having a great idea for a business is one thing; seeing it go from the blackboard to the boardroom is the goal of every entrepreneur.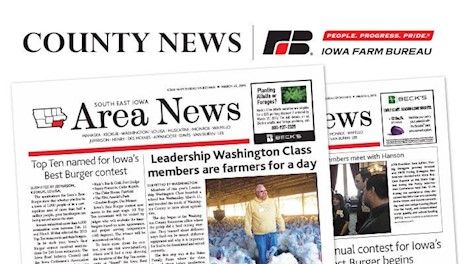 The Iowa Farm Bureau Federation (IFBF), Iowa's largest grassroots farm organization, saw the advancement of several priority issues during the 2016 legislative session.
With one in five Iowa jobs tied to agriculture, there are many agricultural-based career opportunities for Iowa students to pursue. The Iowa Farm Bureau Federation (IFBF) has awarded $1,000 scholarships for tuition to 180 students who plan to study agriculture at their chosen colleges and universities.