News Releases
Read news and announcements from Iowa Farm Bureau. If you are a reporter and want more information on today's farming or what Iowa Farm Bureau is doing, check out our media resources.
Good communication between farmers and their lenders has always been important, but the current agricultural economy makes the strength of that relationship critical to sustainability.
For its remarkable success and economic impact in the community, Freedom Racing Tool and Auto, LLC has been awarded the Iowa Farm Bureau 'Renew Rural Iowa Entrepreneur Award.'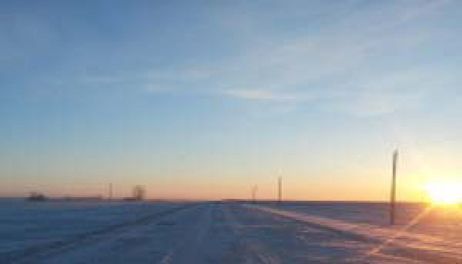 Iowa Farm Bureau Federation (IFBF) members are pleased that the Iowa Supreme Court is upholding a century of precedent and established Iowa law by rejecting those aspects of the Des Moines Water Works' lawsuit against drainage districts in Sac, Calhoun and Buena Vista counties, which were referred to the court.
Nominations are now being sought to find the 2017 Iowa Conservation Farmer of the Year, a prestigious honor with a substantial prize; the winner receives use of a new John Deere 6E utility tractor for a year.
Iowa Farm Bureau Federation (IFBF) voting delegates successfully worked to secure several important IFBF state policies that will guide national policy this week at the 98th AFBF Annual Convention in Phoenix.
American Farm Bureau's inaugural Agricultural Investment Summit featured a handful of Iowa startups and tip of the cap to Renew Rural Iowa, a ten-year-old Iowa Farm Bureau program that has mentored 3,000-plus Iowans and has had more than a $125 million economic impact on rural Iowa.