Upcoming conservation field days l June 3 update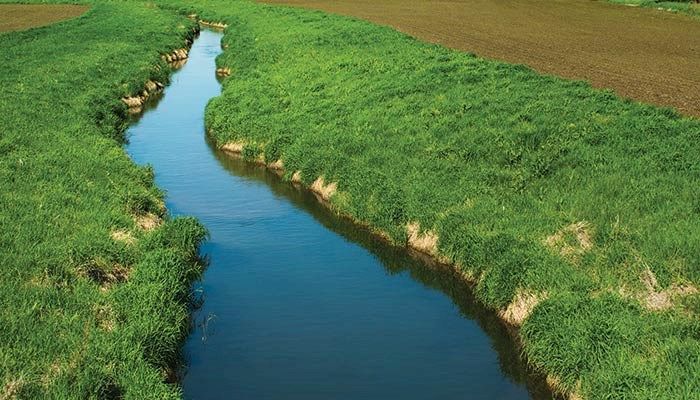 Below is a listing of upcoming conservation field days around the state. For a complete listing of future conservation field days, click here.   
Upcoming Field Days 
Continuum Ag Field Day
Monday, June 6 (8am – 8pm)
Washington County Fairgrounds, 2223 250th St, Washington, IA 52353
Join us this June for our summer field day, where we will discuss managing fertility, diversifying your operation, and how to start regen practices on your operation. We will hear from a number of amazing speakers, and we are excited to share our knowledge with everyone.
For more information and to register, click
here.
Simulation Scenarios for Understanding Economic, Agronomic, and Environmental Outcomes of Cover Crops
Wednesday, June 8 (12pm)
Live Webinar
The Iowa Learning Farms conservation webinar taking place June 8 at noon CDT will feature Peter Kyveryga, affiliate associate professor, Department of Agronomy, Iowa State University and senior research scientist-Analytics, Iowa Soybean Association. Kyveryga's work focuses on developing online decision management and risk assessment tools which can quantify the impact of management practices on soil health, water quality and ecosystem. These analytics tools are created to support the needs of stakeholders in making decisions regarding practice implementations.
In the webinar, Kyveryga will provide an overview of the simulation program and highlight the capabilities and features that can be utilized by farmers, landowners, crop consultants and agronomists to run what-if simulations for specific properties. Through scenarios looking at the same fields and farms, Kyveryga will demonstrate the facility and value of the Interactive Cover Crop Economic Simulator to help determine the most appropriate management practices by measuring and weighing the environmental, agronomic, and economic outcomes of cover crops.
For more information and to join the live webinar, click 
here.
The Rookie Season of Roller-Crimping 
Saturday, June 11 (11:30am-2:30pm)
K&K Acres, 20902 J Ave, Holland, IA 50642
Seasoned cover cropper Fred Abels and his wife, Vicki, welcome field day attendees to their farm near Holland, Iowa, to talk about roller-crimping cover crops on a conventional farm. Fred farms corn, soybeans and cover crops for seed, and employs a range of conservation practices. Among them, he uses buffer and filter strips to protect water quality, and participates in local watershed projects, reserve programs and more.
 Fred will discuss his cover crop practices, including termination with a roller-crimper following both corn and soybeans, and how this impacts his use of herbicides. Fred will have his roller-crimper and no-till drill on display during the field day, alongside crimped covers among growing field crops. We'll unpack what cover crop strategies work for Fred, as well as the lessons he's learned along the way. Join us in June! For more information and to register, click
here
by June 6. 
Myth: "Cover Crops Are Just Another Input" – Agronomic Benefits of a Soil Health System
Monday, June 13 (1pm-2:30pm) Webinar Series Part 1
The first webinar in the series will take on the myth that "Cover Crops Are Just Another Input," exploring the agronomic benefits of taking a systems approach to improving soil health. How nutrients cycle in a biologically active soil will be discussed, followed by 2 examples from the field on how the use of soil health systems have changed farmers' agronomic approach to nutrient management and weed control.
For more information and to register, click here.
In Season Dairy Manure Management System
Tuesday, June 14 (11:30am)
ISU Dairy Farm, 52470 260th St, Ames, IA 5001\
Register by June 10 by calling Iowa State University Story County Extension Office at 515-337-1601 or email mvandb@iastate.edu.
 
For more information click here.
Iowa Learning Farms Conservation Webinar Series
Wednesday, June 15 (12pm)
Live Webinar
The Iowa Learning Farms conservation webinar taking place June 15 at noon CDT will feature Matt Ruark and Abigail Augarten from University of Wisconsin-Madison. 
 For more information, click here.
Want more news on this topic? Farm Bureau members may subscribe for a free email news service, featuring the farm and rural topics that interest them most!