Upcoming conservation field days l July 29 update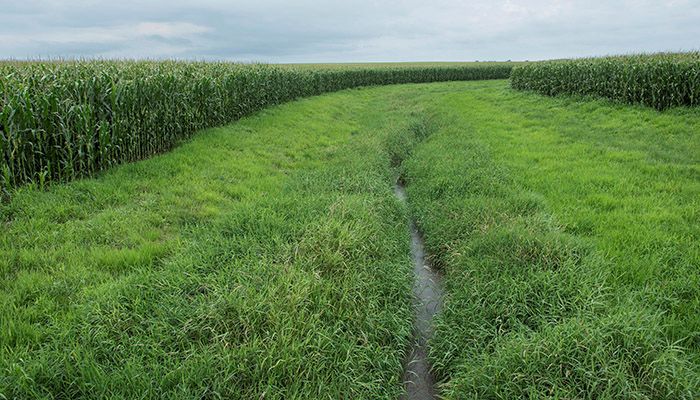 Below is a listing of upcoming conservation field days around the state. For a complete listing of future conservation field days, click here.  
Upcoming Field Days
Cover Crops, Cattle and Conservation Projects Supporting Biodiversity
Saturday, July 30 (10am-1pm)
Van Horn Farms, 21094 Velvet Ave, Glidden, IA 51443
Van Horn Farms is a mosaic of farmland consisting of row crops with cover crops, pastures, butterfly habitat, quail buffers and a 140-acre wetland. John manages the overall operation, while his sister, Jane, and her husband, Doug, serve important roles.
In July, John will interseed annual ryegrass and cereal rye into his standing corn and soybeans using his custom cover crop air seeder. His aims are to grow fall forage for his 100-head of cattle and to help with weed control. Join us to tour his complex network of working lands and discuss his current on-farm research trials.
For more information and to register, click here by July 25.
Drainage Water Recycling for Crop Production and Water Quality
Tuesday, August 2 (12pm-1pm)
Live Webinar
Drainage water recycling captures and stores drainage water for reuse as supplemental irrigation. This practice can both improve crop production as well as benefit water quality. This webinar will cover what ISA researchers have learned about this practice and some of the remaining questions as we look at the potential feasibility of this practice in Iowa.
For more information and to register, click here.
Whole-Farm Conservation Demonstration
Wednesday, August 3 (5pm-8pm)
Ann Smeltzer Charitable Trust Learning Farm, 2610 Nelson Ave, Otho, IA 50569
Join us at the Ann Smeltzer Charitable Trust Learning Farm for a unique opportunity to learn about a wide array of conservation practices that benefit soil, water and wildlife. The 157-acre learning farm, located near Otho, Iowa, is managed both as a profitable corn and soybean farm and as a demonstration platform for a range of conservation and agricultural innovations.
You'll learn about the concept of whole-farm conservation, which seeks to address conservation priorities on the farm while remaining profitable. You'll also hear about a range of approaches to combining in-field and edge-of-field conservation practices. Don't miss this chance to hear from farmers, landowners and experts about conservation practices and technologies that can benefit your farm.
For more information and to register, click here by July 29.
Linking Cover Crops, Cattle, and Neighbors
Thursday, August 4 (10am-12pm)
R & H Seed Solutions, 6611 Black Oak Road, Mount Carroll, IL 61053
Justin and Ellen Rahn invite you to learn how they are making the most of cover crops on their 1,200-acre farm. Seeding cover crops after corn, soybean and small-grain harvests lets the Rahns' cattle herds graze cover crops in the spring, summer and fall. They also work with neighboring farmer, Doug Linker, to get their livestock on even more land.
The Rahns raise their own cereal rye for seed, and through their business, R & H Seed Solutions, they provide custom cover crop seed and application to other farmers in their area. Don't miss this opportunity to advance your knowledge on how to maximize the benefits of cover crops.
For more information and to register, click here by July 31.
Prairie Strips and Cover Crops Field Day
Thursday, August 4 (11:00am-1:30am)
 Lauridsen Amphitheater at Water Works Park, 2251 George Flagg Pkwy, Des Moines, IA 50321
Iowa Learning Farms, along with Science-Based-Trials-of-Rowcrops-Integrated-with-Prairie-Strips (STRIPS), Des Moines Water Works, and Landus will host a prairie strips and cover crops field day on Thursday, August, 4th from 11:00am-1:30 p.m. at the Lauridsen Amphitheater at Des Moines Water Works Park in Des Moines.  The event is free and open to the whole family and includes a complimentary meal.
The field day will include welcome and remarks from Ted Corrigan, CEO/General Manager of Des Moines Water Works (DMWW).  DMWW protects public health by delivering safe, affordable drinking  water to  600,000 customers in central Iowa.   In order to raise awareness about protecting rivers and streams by using conservation practices upstream, DMWW has partnered with Landus to install cover crop test plots in Water Works Park.   Matt Carstens, CEO/President of Landus will talk about the partnership and the importance of conservation practices.   
The field day agenda will continue with Dr. Matt Helmers, Director of the Iowa Nutrient Research Center, Iowa State University.  He will share results from over 15 years of research on prairie strips as well as the progress on the nutrient reduction strategy in the State of Iowa.  Liz Ripley, Iowa Learning Farms events coordinator, will share a demonstration of the conservation station trailer.  Jessica Barnett, Supervisor of Property Management, Des Moines Water Works will showcase ways to use prairie to reduce goose pressure along shorelines.  Tim Youngquist, STRIPS farmer liaison, will discuss practical recommendations for successfully adding prairie strips to corn and soybean fields. 
For more information and to RSVP, click here.
Cover Crop Field Day 
Tuesday, August 9 (10:30am-12:30pm)
Luke Bayer Farm, 2310 430th Avenue, Guernsey, IA 52221
Iowa Learning Farms, Poweshiek County Soil and Water Conservation District and USDA-Natural Resource Conservation Service (NRCS) will host a cover crop field day Tuesday, August 9 from 10:30 a.m.-12:30 p.m. at Luke Bayer's farm near Guernsey. The free event is open to farmers and landowners and includes a complimentary meal.
Cover crops continue to gain popularity in Iowa due to their many benefits including reduced soil erosion, weed suppression potential, reduced nitrogen and phosphorus loads entering water bodies, and increased organic matter in the soil. When paired with no-tillage additional benefits include increased water infiltration and reduced erosion during heavy rain events. This field day aims to equip attendees with best management practices for establishing cover crops and maintaining yields during the transition to a higher residue system of no-tillage and cover crops.
Farmer host, Luke Bayer, has been experimenting with different cover crop species on his farm over the past few years utilizing the longer establishment window provided by harvesting winter cereal rye for seed. Attendees will be able to hear from Luke on what he found works and what doesn't, as well as explore his recently established cover crops. NRCS soil conservationist Jack Little, will offer some hands-on soil health demonstrations that farmers can utilize on their own fields. The field day will also feature the Iowa Learning Farms Conservation station rainfall simulator and drone cover crop seeding demonstration.
For more information and to RSVP, click here.
Want more news on this topic? Farm Bureau members may subscribe for a free email news service, featuring the farm and rural topics that interest them most!