Upcoming conservation field days | November 12 update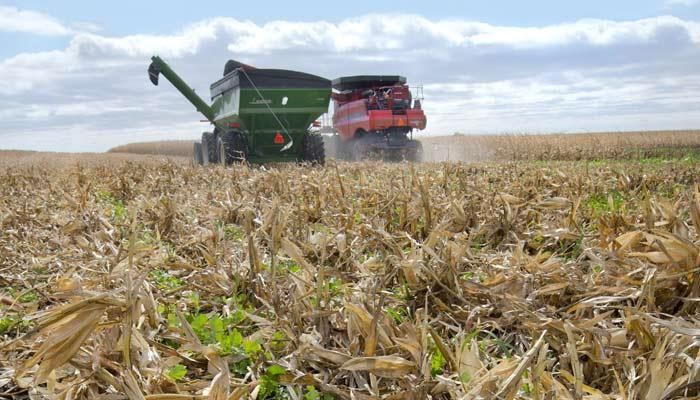 Below is a listing of upcoming conservation field days around the state. For a complete listing of future conservation field days in Iowa, click here.
Upcoming Field Days
Cover Crop Field Day
Tuesday, November 16 (11:30 am – 1:30 pm)
Kanawha, Iowa
Iowa Learning Farms and Iowa State University Extension and Outreach will host a cover crop field day on Tuesday, November 16 from 11:30am-1:30pm at the Iowa State University Northern Research Farm near Kanawha. The event is free, open to the whole family, and includes a complimentary meal. The field day will begin at the ISU Northern Research Farm, 310 S Main Street, Kanawha, IA 50447.Cover crops continue to grow in popularity in Iowa due to their many benefits - reduced soil erosion, potential weed suppression, improved infiltration, reduced nutrient losses, increased soil organic matter and more! This field day will focus on new research funded by the Iowa Nutrient Research Center examining the potential for using perennial ground cover like Kentucky bluegrass, as well as cereal rye and early interseeded cover crop mixtures in a corn system to reduce runoff, enhance soil organic matter and reduce nitrogen leaching. For reasonable accommodations and to RSVP, contact Liz Ripley, conservation and cover crop outreach specialist with ISU Extension and Outreach, at 515-294-5429 or ilf@iastate.edu.  
Conservation Forums 
Tuesday, November 16 (7 pm – 8:30 pm)
Oksaloosa, Iowa 
Wednesday, November 17 (7 pm – 8:30 pm)
Storm Lake, Iowa 
Practical Farmers of Iowa invites farmers and landowners to share their views on two federal working lands programs – the Environmental Quality Incentives Program and the Conservation Stewardship Program – at one of two forums PFI is hosting in November.
The first forum will take place on Tuesday, Nov. 16, from 7-8:30 p.m., in Oskaloosa at the Fairfield Inn & Suites (2325 Coal Mine Loop). The second forum will take place on Wednesday, Nov. 17, from 7-8:30 p.m. in Storm Lake at the Kings Pointe Waterpark Resort (1520 E Lakeshore Drive). Both events are free and refreshments will be provided.
Programs like EQIP and CSP provide valuable financial and technical assistance to farmers and landowners who want to try conservation practices like cover crops, extended crop rotations, managed grazing, prairie strips, wetland restorations and more. But these national programs are complex and may not always meet the needs of those who wish to use them. Learn more at practicalfarmers.org/conservation-program-forums.
Cover Crop and Saturated Buffer Field Day
Wednesday, November 17 (12 pm – 2 pm)
Walcott, Iowa
Mike Paustian returned to the family's heritage farm in 2008 which encompasses nearly 1,400 acres and a 1,200 sow farrow-to-finish hog operation. In addition to utilizing no-till and minimum till, the Paustian's have added cover crops to hold soil in place while scavenging nutrients from the soil and fall applied manure. Their goal is to build long term soil health and organic matter in their fields and improve water quality. In the past two years, they have increased their use of cereal rye and oats to cover nearly all of their acres.Taking the next step to reduce nitrate loss from their farm, the Paustians installed a saturated buffer just north of their home in the summer of 2018. Attendees will have the opportunity to hear from Mike and are encouraged to ask questions about their family's experiences with the saturated buffer, cover crops and more. The field day will begin at Paustian Farms, 6520 215th St, Walcott, IA 52773. For reasonable accommodations and to RSVP please contact Liz Ripley at 515-294-5429 or ilf@iastate.edu.  
Optimizing Nitrogen Application Rates for Corn Over Time 
Wednesday, November 17 (12 pm – 1 pm) 
Live Webinar 
The Iowa Learning Farms (ILF) conservation webinar taking place Nov. 17 at noon CST will feature Sotirios Archontoulis, associate professor of integrated cropping systems at Iowa State University. Archontoulis conducts research to identify practices that increase both crop productivity and environmental sustainability. The research has produced data pointing toward practices that balance nitrogen (N) fertilizer application and system utilization in corn crops.
In the webinar, "Past, Present, and Future Optimum N Rates for Corn," Archontoulis will draw on the results of field experiments and simulation models to describe future sustainable and profitable cropping systems that could be widely deployed. He will also discuss how N fertilizer affects soil-root-plant processes from a systems perspective, and how this model provides guidance in the determination of optimum N application rates for corn crops. To join: https://iastate.zoom.us/j/364284172
Want more news on this topic? Farm Bureau members may subscribe for a free email news service, featuring the farm and rural topics that interest them most!