The campaign is finally over, now it's time to vote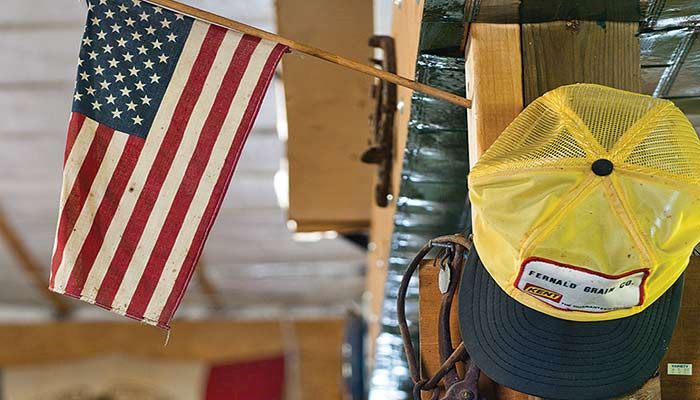 The seemingly endless election season is nearly over, and it's almost time to vote. I'm probably not the only one looking forward to Nov. 9, when the campaigns will be over, all robocalls go silent and our televisions aren't wall-to-wall with negative political ads.
For those of us in Iowa, it's been a long journey. We get an early start on the election with the run up to the Iowa caucuses, and the beat goes on all the way to the Nov. 8 election.
The campaigns for president, and for many offices down the ticket, have not been attractive or very uplifting. However, they do reflect a strong and vibrant democracy, both in our state and around the country. They also show that elections are important and highlight just how critical it is for all of us to vote for the candidates who best reflect our positions and values.
Friends of Agriculture
The Iowa Farm Bureau Fed­eration (IFBF), in each election cycle, conducts a grassroots-driven effort to designate candidates for the Iowa Legislature, the U.S. Congress and other statewide offices as Friends of Agriculture. It's an effort guided by members all over the state who evaluate their local candidates, work through their county campaign committees and then gather to make recommendations on the candidates who they believe should earn the Friend of Ag designation.
The nine-member, bipartisan IFBF Political Action Committee (PAC) then reviews the county Farm Bureau evaluations, studies questionnaires answered by the candidate and examines each candidates' positions on issues of importance to members, leadership on Farm Bureau policy issues and past voting records.
(You can find a list of the Farm Bureau Friend of Agriculture designations for your area of the state in the second section of this week's Spokesman.)
In the end, it will be up to all of us to make the effort to vote.
Over the years, I've been lucky enough to travel with Farm Bureau to several countries, including a few where democracy was just emerging after decades of authoritarian rule. Those visits have really driven home the privilege it is to be an American citizen with an unquestioned right to vote.
It's a privilege that generations before us have fought and died to protect. For me, not exercising that privilege at the ballot box is just not an option.
Want more news on this topic? Farm Bureau members may subscribe for a free email news service, featuring the farm and rural topics that interest them most!