Taking on pork issues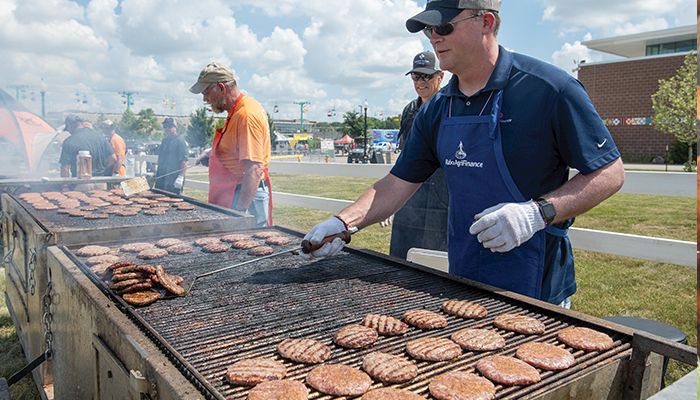 After a two-year ab­­sen­­ce, pork farmers and officials gathered last week in Des Moines for the World Pork Expo to discuss issue facing the industry.
At the top of list was California's Proposition 12, a law setting standards for hog confinements that is set to go into effect Jan. 1, 2022. However, what steps producers should take to prepare for implementation of the law is still unclear.
"National Pork Producers Council (NPPC) is challenging Prop 12 on a number of fronts," said NPPC President Jen Sorenson of West Des Moines. "It imposes arbitrary animal housing standards that reach far outside the state's borders to farms across the country. Its impact is likely to include significantly increased costs for both producers and consumers."
At issue is a provision that requires all pork sold in California meet Prop 12 housing standards. That means an Iowa hog farmer may have to alter his or her operation to sell livestock or meat products in California.
No final rules
In addition to opposing the housing standards, NPPC has been especially critical of California's agriculture department for not producing regulations in a timely manner. Final rules were owed to the public by Sept. 1, 2019. The state only published proposed rules last month, with a comment period lasting through mid-July.
From there, the rules will be revised based on feedback.
"There is no guarantee that we're going to see a final rule before the end of the year, which is when producers are going to need to be in compliance," said NPPC General Counsel Michael Formica. "So what should farmers do?"
World Pork Expo returns
The NPPC's comments came at the opening of the 2021 World Pork Expo, held at the Iowa State Fairgrounds in Des Moines.
The expo, which bills itself as the largest annual gathering for the U.S. pork industry, was canceled the last two years, first over concerns about importing African swine fever and last year due to the pandemic.
"After a two-year absence, I could not be more pleased to welcome you back to the World Pork Expo," Sorenson said. "After the last year and a half, the chance to hold this event in person and spend time with you in the industry is particularly meaningful."
Attendees at this year's expo could visit more than 700 vendors in and around the varied industries building and take in dozens of classes on everything from herd management to leveraging futures contracts.
Wanted to get together
"It's wonderful. It's apparent that producers really wanted to come together and see each other," said NPPC CEO Neil Dierks.

"It serves a purpose for the industry. World Pork Expo has become this gathering point. It's where you come to see all the new and different technology, you see people you know, you catch up in the hallways and get the real skinny on all the issues," he said.
Dierks said attendance was strong at the show, even with the absence of the usual throngs of international visitors who are still prevented from overseas travel due to COVID-19.
"Our trade show once again sets the stage for being the world's largest pork-specific trade show," said Doug Fricke, director of trade show marketing for NPPC. "We can't wait to learn from and experience new products that will be showcased."
Warm June weather didn't stop the crowds at the fairgrounds from enjoying the World Pork Expo and grabbing lunch at the Big Grill, hosted by the Tama County Pork Producers.
Want more news on this topic? Farm Bureau members may subscribe for a free email news service, featuring the farm and rural topics that interest them most!