Soil Temperatures, Growing Degree Days and Last Frost Dates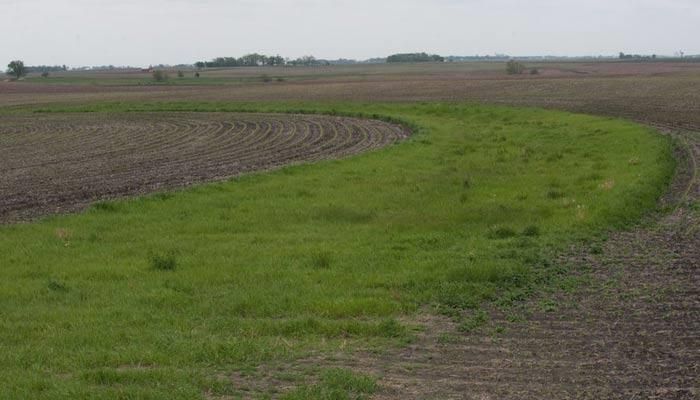 The warmth earlier this month is becoming a distant memory as chilly weather has mostly dominated since about the 15th. The forecast now into May looks to continue this weather and is frustrating for those with crops planted and those that wish to soon do so. The map (Figure 1)presents a calculated growing degree day departure over the next seven days using the National Weather Service (NWS) grid forecast information and a computed GDD climatology. Only very isolated areas are shown with an above average accumulation. Average daily accumulations this time of year are somewhere around 5-10 units, so a departure of 20 would indicate falling behind by two to three days over this period.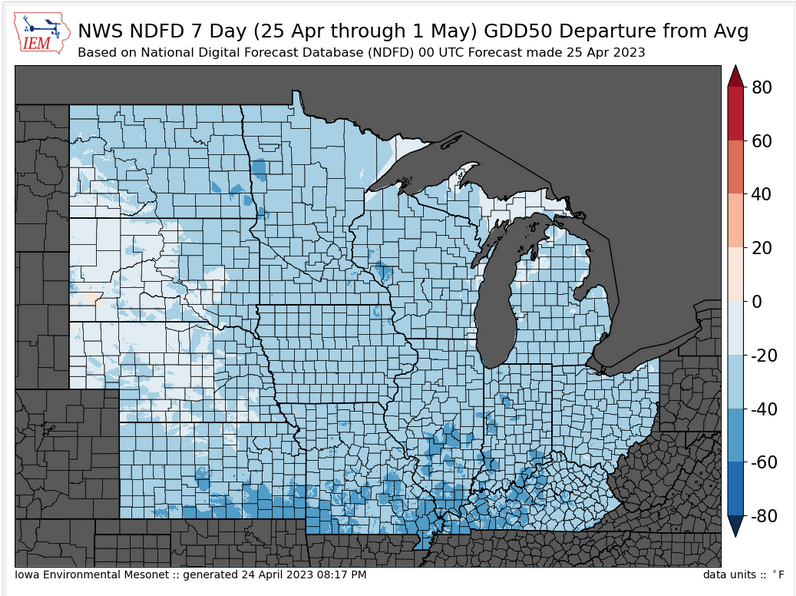 Figure 1. NWS Growing Degree Days Departure from Average
Soil temperatures across much of Iowa have dropped back into the 40s after reaching the mid to upper 50s a couple weeks ago. (Figure 2). Nighttime temperatures in the upper 20s and lower 30s along with daytime temperatures that have ranged between 45 degrees and 55 degrees are not maintaining the soil warmth of a couple weeks ago. Early-planted corn and soybeans will be slow to germinate in these conditions.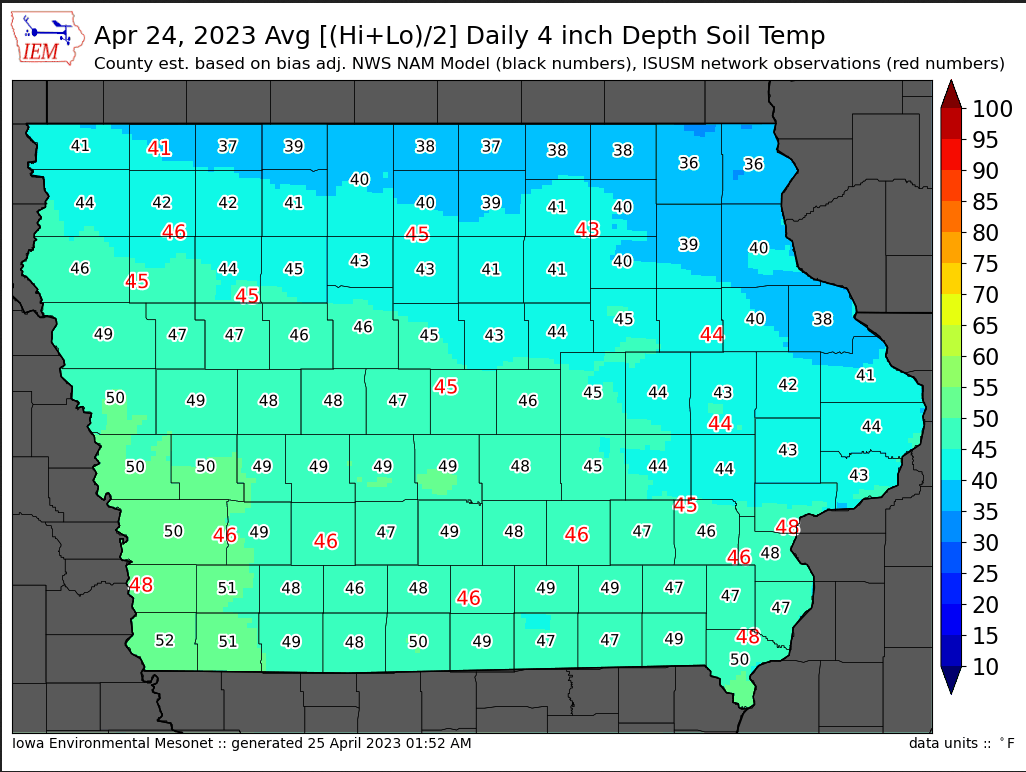 Figure 2. Iowa Soil Temperatures at 4 inches, April 24, 2023
On average, about 3/4 of Iowa experiences their last spring freeze between April 21 and April 30   (yellow area on Figure 3); about one-fourth of Iowa has it last spring freeze between May 1 and May 10; and a couple small areas in Northeast Iowa typically can have last freezes occur May 11 – May 20th.  But if one wants to be fairly positive that the last freeze of the spring has occurred, then the map in Figure 4 is the one to consider. In this case most of the state is May 11-20, with about one-fourth of the state being earlier than May 11th, and a small area in northeast Iowa that can see last freezes up until May 31st.
As of the April 24th planting progress report, Iowa had planted 10% of its corn and less than 1% of its soybeans. Some sunshine and warmer temperatures would be welcomed by the seeds that are already in the ground.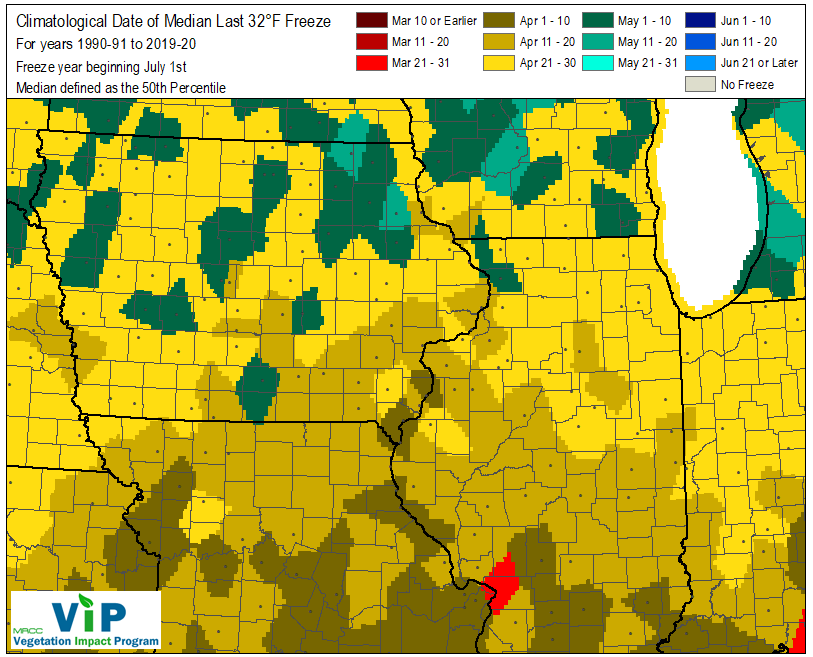 Figure 3. Average Range of Dates for Last Spring Freeze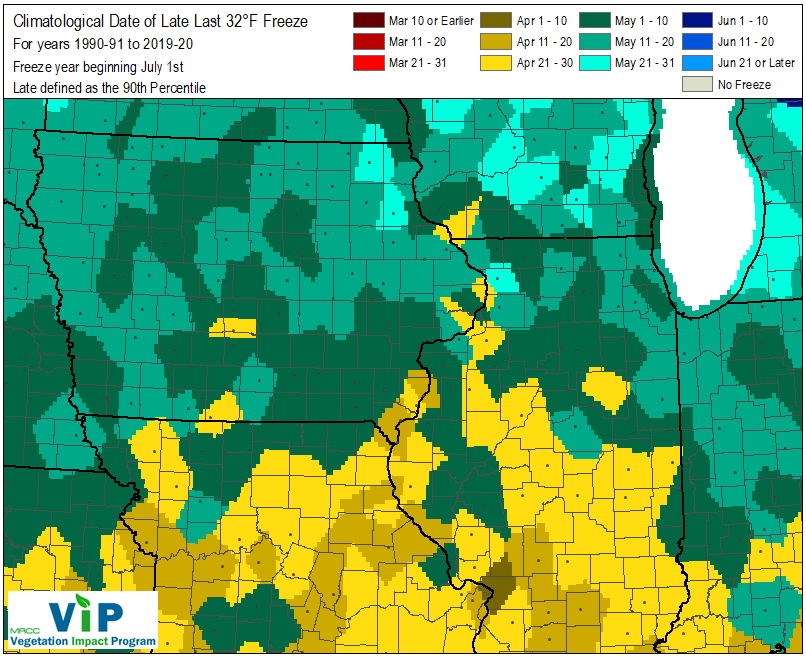 Figure 4. 90th Percentile of Dates of Last Spring Freezes in Iowa
Want more news on this topic? Farm Bureau members may subscribe for a free email news service, featuring the farm and rural topics that interest them most!