Say thank you to our veterans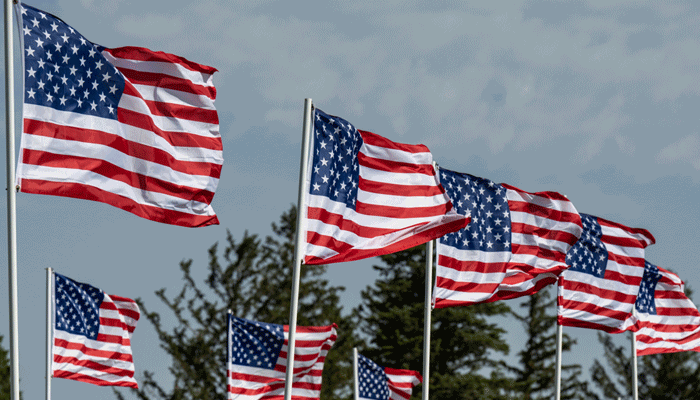 Every November, we set aside one day specifically to honor our veterans. And while many of us strive to do this every day, it's important we all pause and recognize the sacrifices generations of veterans and their families have made to ensure our safety and secure our freedoms.
Earlier this year, I joined a group of veterans from Texas who were visiting our nation's capital as part of an Honor Flight. 
These flights bring our nation's heroes to Washington so they can see the monuments we have dedicated to them and their fellow servicemembers. 
As veterans from World War II and the wars in Korea and Vietnam get older, these Honor Flights often serve as the first and last chance for some veterans to pay their respects to their fallen brothers and sisters at these national memorials.
Many of the veterans in this group were wheeled into the room where we were honoring them. Six of them had received Purple Hearts, meaning they were injured in battle. I was able to spend about an hour visiting with them and hearing their stories. What an honor to meet with these great Americans! They shared memories of those they served with, and shed fresh tears for those they lost. 
I also heard about the transition back to civilian life and some of the challenges our veterans face years or decades after returning home or retiring. But there was one unwavering theme I heard from each of these veterans — they are proud to be Americans.  
Honoring their sacrifice
And every American should be proud of our veterans. They stepped up to answer the call when we needed them most to defend our nation and protect our freedoms. 
No matter where it was — on land, in the air or on the sea, they stepped up. They left their families without knowing if they would make it back home. Some had to uproot their families and move across the country — or the world. Many miss the birth of a child, first steps, baseball games — all the moments parents want to experience. These are just some of the sacrifices our veterans have made and continue to make every day. My own son, Vince, joined the Army after 9/11, and our family has seen firsthand the kinds of sacrifices our service members make.
Those sacrifices continue to protect us — and our way of life — from threats we may have heard about and those we never will. Their sacrifices protect our right to express ourselves, practice our religion, and decide who we want to be our representatives at all levels of government.
While we should be thanking our veterans every day, I hope you'll make an extra effort to seek them out and say, "Thank you," this Veterans Day.
Duvall, a poultry, cattle and hay producer from Georgia, is president of the American Farm Bureau Federation.
Want more news on this topic? Farm Bureau members may subscribe for a free email news service, featuring the farm and rural topics that interest them most!