Save on LASIK through Wolfe Eye Clinic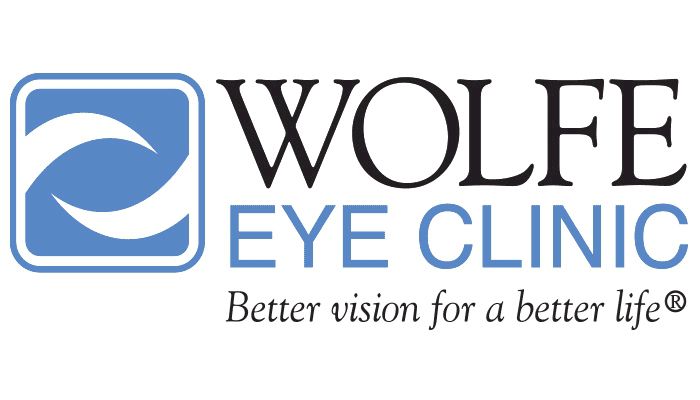 If you have always worn glasses or contact lens, you've probably heard about LASIK vision corrective surgery but never thought it could be an option for you.
However, with the latest technology, most people can experience an immediate improvement in vision through LASIK surgery, whether they are nearsighted, farsighted or have astigmatism.
In fact, about 90 percent of the patients who come to the Wolfe Eye Clinic in Iowa for evaluation are good candidates for laser vision correction surgery, says Dr. James Davison, a LASIK surgeon with Wolfe Eye Clinic.
"It's tremendously successful. It's life-changing for people who can't see anything without glasses," Davison says. "To be able to go biking or swimming without glasses or contacts, to be able to see your feet in the shower, it's a liberating experience."
Farm Bureau discount
Wolfe Eye Clinic offers a 20 percent savings on all-laser LASIK eye surgery for Farm Bureau members, a savings of nearly $900. This exclusive benefit includes the initial evaluation and examination, the procedure itself, follow-up visits for two years and any necessary enhancements for up to two years if deemed medically necessary.
The LASIK surgeons at Wolfe Eye Clinic are leaders in laser vision correction and have performed over 45,000 procedures since 1994. They were the first in Iowa to perform laser vision correction for nearsightedness, farsightedness and astigmatism.
"Nobody in the state has the eq­uipment that we have. We have the best, the fastest and the greatest success with the least amount of risk," Davison says.
First steps
If you're considering LASIK surgery, the first step is to talk to your eye doctor to see if you are a good candidate, Davison says.
Your optometrist can refer you to the Wolfe Clinic, which has locations throughout Iowa. Patients receive a free evaluation at the Wolfe Clinic to confirm that they are good candidates for LASIK surgery.
LASIK surgery is a procedure designed to reduce or eliminate the need for glasses or contacts. An excimer laser gently reshapes the cornea with computer-controlled precision to correct nearsightedness, farsightedness and astigmatism.
LASIK procedure
At the beginning of the procedure, the patient is given a mild sedative, and the eye is anesthetized with eye drops. You may experience a feeling of pressure, but otherwise, you won't feel the procedure, Davison says.
A laser is used to make a flap on the cornea, and then another laser reshapes the cornea to correct your vision, he explains.
"It's kind of like opening up the hood of a car to service the engine. The eye doesn't know anything happened. You can go back to work the next day," Davison says.
Patients can return to their pre­ferred eye doctor for follow-up care. "Optometrists across the state refer to us to make sure patients are taken care of and have a seamless experience," Davison says.
Farm Bureau members must pre­sent your membership card at the evaluation to receive your 20 percent discount.
Evaluations are performed at Wolfe Eye Clinic's eight main office locations: Ames, Cedar Falls, Cedar Rapids, Marshalltown, Iowa City, Waterloo, West Des Moines and Fort Dodge. Visit www.wolfeeyeclinic.com/lasik or call 1-800-237-5393 for more information on LASIK or to schedule an appointment.
Want more news on this topic? Farm Bureau members may subscribe for a free email news service, featuring the farm and rural topics that interest them most!