Resolve to avoid restrictive diets in 2021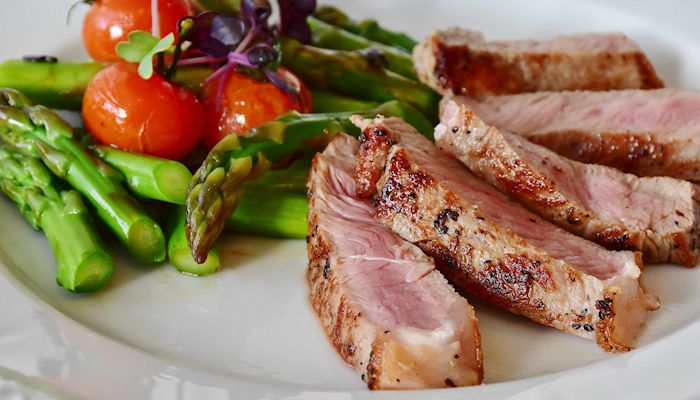 As we finally say goodbye to 2020, the pandemic year we never could have predicted, my New Year's resolution is to save money so I can take a killer trip to Nashville when live music returns. Country music has gotten me through many lonely days working and schooling from home.
Because I'm focusing more on my mental health in 2021, I've also resolved to ignore the endless ads targeted to me on social media for weight loss programs, diet foods, yoga pants and expensive home gym equipment.
Yes, I've gained weight during the pandemic now that my gym is closed and I'm working at home. But as country legend Conway Twitty sang, I'm feeling pretty good in my "Tight Fittin' Jeans."
Because you know what's most important? My family is healthy, I'm spending more time at home with my daughter, and I've made new friends in my neighborhood.
Of course, there's nothing wrong with wanting to lose weight, particularly for health reasons.
But keep in mind, you don't need to get down to your high school wrestling weight class to be healthy.
Research shows that just a 5% to 10% reduction in body weight can reduce your risk of chronic disease, such as heart disease or diabetes – even if you are still in the "overweight" or "obese" BMI (body mass index) range, according to the U.S. Centers for Disease Control (CDC).
Also important to know, you don't need to eliminate foods or entire food groups from your diet to be healthy.
Just before New Year's Day, the federal government released its updated 2020-2025 Healthy Dietary Guidelines for Americans.
While the guidelines recommend limiting certain foods, such as added sugars and alcohol, nowhere does it say you need to eliminate foods from your diet – or that you need to be a certain weight to be healthy.
Instead, the new dietary guidelines stress that we should "Make Every Bite Count" by choosing foods that pack the most nutrition per serving, such as fruits and vegetables, whole grains, dairy and real meat and poultry.
Unfortunately, most Americans don't follow the recommended dietary guidelines. Specifically, more than 80% of Americans don't consume the recommend five daily servings of fruits and vegetables, according to the latest U.S. Dietary Guidelines report.
And most surprising to me, more than 90% of Americans don't consume the recommended three servings a day of dairy foods (milk, cheese and yogurt), which provide nutrients such as calcium and vitamin D for bone health and immune support.
The dietary guidelines also recommend nutrient-dense proteins, such as real meat and poultry, because they provide unique micronutrients that are difficult to get from other sources.
For example, beef is a good source of 10 essential nutrients, including zinc and iron, which help support a healthy immune system and provide energy to power through our daily activities.
So if your goal is to get healthier in 2021, I encourage you to ignore the lure of the social media diets and instead focus on small, easy nutrition changes for health.
Eat a fruit or vegetable with every meal and snack. Enjoy three servings of milk, yogurt or cheese a day. And focus on choosing high-quality, nutrient-rich protein sources, such as real meat, poultry, seafood and eggs.
I also highly recommend you learn more about Intuitive Eating, a nutrition mind-set that's backed by science, to break free from the exhausting on-again, off-again diet cycle.
Resolve to make peace with food in the New Year. It could be the best resolution you ever make.
By Teresa Bjork. Teresa is Iowa Farm Bureau's senior features writer.