Raising the top turkey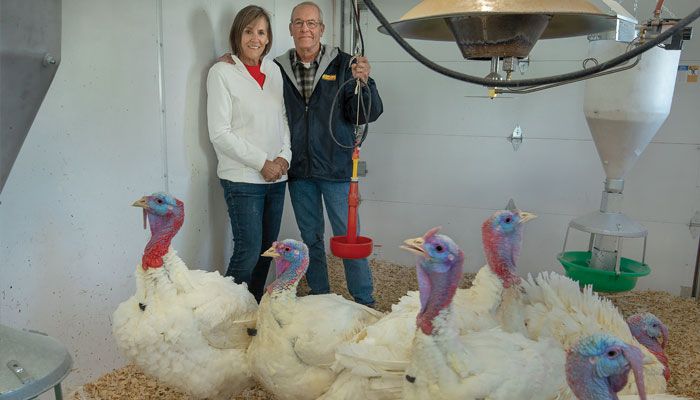 When President Donald Trump pardons a turkey before Thanksgiving this year, Ron Kardel, a turkey and row crop farmer from Walcott, plans to be there to share the results of his hard work.
As chairman of the National Turkey Federation, Kardel is responsible for supplying a turkey for the annual National Thanksgiving Turkey Presentation. He will supply two toms for the president's review and pardoning, an honor he has relished in an otherwise tough year for the turkey industry.
"We built a little building on our farm for this process with air conditioning and a small patio," Kardel said. "We started with 30 birds and have winnowed it down to six. From there, we'll narrow it down to the two with the best temperament."
The birds will be driven out to Washington, D.C., while Kardel and his wife Susie, fly. Two of their three kids, along with several grandchildren, live in D.C., so it will give the family an opportunity to celebrate Thanksgiving together, with the added thrill of a trip to the White House.
"It's going to be a really great thing," Kardel said.
Challenging times
The pandemic outbreak this year hit the turkey industry hard, like so many other agricultural producers. Almost overnight, restaurants shut down, lopping off a large portion of the industry's market.
Kardel also serves as vice chairman of West Liberty Foods, giving him a front row seat both to the producer and the processor side of the crisis.
"The main effect of COVID-19 was a drastic reduction in our restaurant business," Kardel said. "That left us with a tremendous oversupply of meat."
West Liberty Foods supplies sliced turkey to Subway sandwich shops, along with other restaurant and retail partners. Kardel said that while they were able to shift some production over to retail packaging, it took time and has left the company with too much frozen meat.
To counteract this overstock, growers who supply West Liberty Foods have temporarily paused their flocks this fall to allow the company to clear its freezers.
"This has been hard on the producers, but I think everybody understands why it has to happen," Kardel said.
Lessons learned
Going forward, Kardel said he believes the U.S. supply chains for materials and food will all be reexamined.
"The whole supply chain needs to be reviewed to make sure it keeps going, whether it's lunch meat or toilet paper," he said. "For us, the restaurant supply chain will be reviewed. There was a lot we did right through this crisis, but there's a lot we could do better."
Like most who raise livestock, Kardel said at the end of the day he does it because he loves animals.
"I like animals a lot; otherwise, I wouldn't do this," he said. "It is 100% in our best interest to take care of these birds the best we can."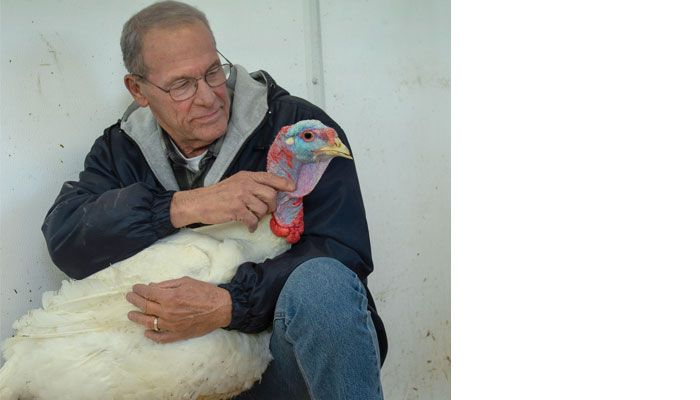 (Photo above: Ron Kardel, a Scott County Farm Bureau member, serves as vice chairman of West Liberty Foods in West Liberty. It's been a tough year for Iowa turkey farmers, he said, because they primarily supply meat for sandwich restaurants, which have been adversely affected by the COVID-19 pandemic.)
As for the soon-to-be-pardon­ed turkeys, they will have a charmed life. After visiting the White House, both birds will be transported to Iowa State University, where a special facility is being prepared for them.
"They'll get to live out the rest of their natural life and help people learn about turkeys in the process," Kardel said.
With the pardoned turkeys typically living about three years, that gives these birds a pretty great two-and-a-half years to look forward to.
Want more news on this topic? Farm Bureau members may subscribe for a free email news service, featuring the farm and rural topics that interest them most!