Proactive approach required to adjust to tougher ag economy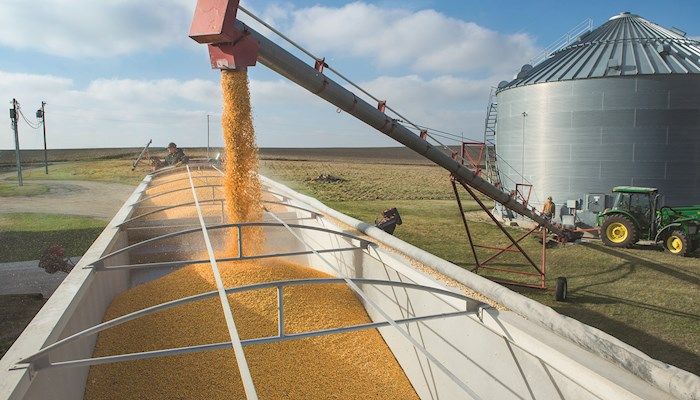 Facing prospects of another year of low crop prices and tight to negative margins, Iowa farmers need to take a proactive approach and work closely with their primary lenders to re­adjust financial plans for 2016 and be­­yond, lenders and a farm management specialist recommended last week.
"I think everybody in agriculture understands that we are in a new and very different financial environment now," said Jim Knuth, a senior vice president of Farm Credit Services of America, who is based in Perry. "This is definitely not the time to stick your head in the sand and hope for higher prices."
The key for farmers is making prudent financial adjustments that make their operations sustainable in today's much tougher environment, said Steve Johnson, an Iowa State University (ISU) Extension farm management specialist. "I think it will be important for farmers to get into their lender's office early and start working on a plan. Don't wait until planting season is almost here to update your financial plan," he said.
Encouraged by response
Iowa lenders contacted last week said that they've been encouraged by farmers' willingness to set up meetings as 2015 winds down and to begin planning for the 2016 planting season.
"I'd say our meetings with farmers have been running a little above average so far this fall," said Henry Russell of the First National Bank, which has offices in Fontanelle and several other southwest Iowa communities. "I think most of our clients can see the situation is changing and they want to get out in front of it," he said.
Dale Kooima of the Peoples Bank in Rock Valley in far northwest Iowa said his bank is also getting a good response from farm clients who want to work on their financial plans. "There's a lot of liquidity that farmers have built up from the past few years, so a lot of them are still in very good shape," he said. "But they understand that things don't look as rosy going forward."
Crop problems in north-central Iowa during the past couple of years, including severe prevent planting issues in 2013, meant that most area farmers were already working proactively with their lenders, said Randy Hassman of Security Bank and Trust in Nora Springs. "We finally had a good crop this year, but farmers were pretty used to working with us," he said.
ISU's Johnson said that farmers in many parts of Iowa hauled home bumper corn and soybean harvests this fall and that helped ease some of the financial pressure. "That's the good news," he said.
However, he said, the big harvests haven't reduced the need to find ways to reduce long-term costs, such as cash rental rates, machinery and equipment, as well as family living costs to correspond to the current lower-income environment now facing farmers.
Knuth said Farm Credit Serv­ices offices are working with farmers on key steps to help reduce long-term costs.
"It's important to manage our long-term costs down and not just hope that things will return to the way they were," he said. "It's very important to look hard at balance sheets to see where we can make some reductions."
A range of expenses
Some of the primary ways to reduce long-term costs include reworking real estate and machinery debt to lengthen loan periods and adjust annual payments, renegotiating land rental agreements to lower levels and finding ways to reduce overall family living expenses, he said.
An advantage that farmers have is that interest rates remain relatively low, Knuth said. "That provides us with a lot more flexibility to work with clients on their financial plans," he said.
While they urged farmers to look for ways to reduce long-term costs, both Knuth and Johnson cautioned that farmers should be wary of trimming crop input costs. Cuts in seed quality, fertilizer rates or other inputs could reduce yield potential and hurt farmers' finances over time, they said.
"You can try to nickel and dime your way to success and end up losing in the long run," Johnson said.
Want more news on this topic? Farm Bureau members may subscribe for a free email news service, featuring the farm and rural topics that interest them most!