Plenty of pigs on farms and meat shortages at the grocery store – how does that happen?
Meat comes from the farm, so recent meat shortages at your local grocery store must be caused by problems on the farm, right?
False!
Your pork, beef and chicken make many important stops on their journey from the farm to your kitchen table. The following animated infographic was created by the Center for Food Integrity, in partnership with the Iowa Farm Bureau and Illinois Farm Bureau, and it explains each step in the process.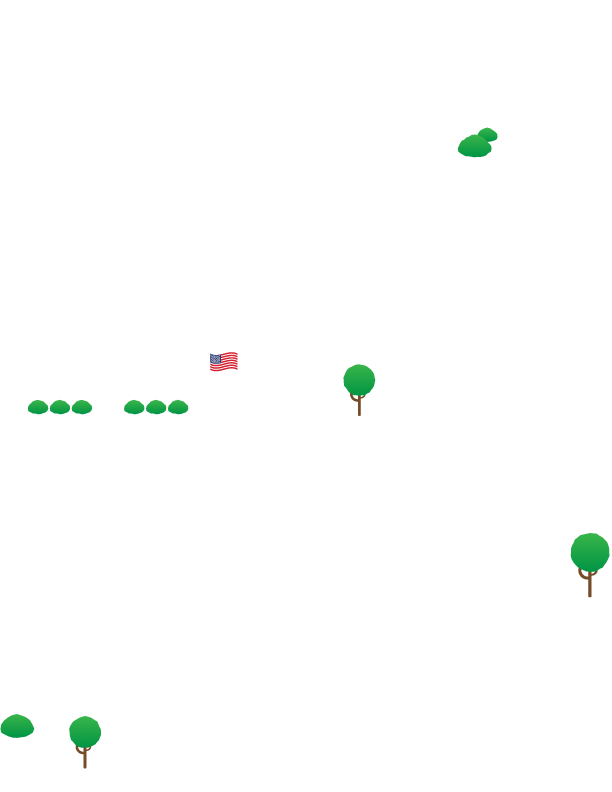 Some form of meat typically tops consumer grocery shopping lists, whether shopping online or in store. The U.S. is home to 40,000 grocery stores. Consumers find beef, pork and chicken in the fresh meat case, the frozen food aisle, the deli case, and in other food products such as soups and frozen entrees.




The U.S. has more than 650,000 food service facilities across the country. This includes all forms of away-from-home eating occasions such as quick-service restaurants, cafes, fine dining, take-out and catering/delivery services.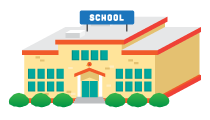 We often only think of eating at home or away at restaurants or our favorite take-out place. Stop and think about other businesses such as hospitals, schools, colleges, nursing facilities, retirement homes, military bases and event centers that also prepare and serve food.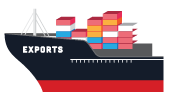 People around the world savor U.S. beef, pork and poultry. The U.S. exports millions of metric tons of meat and poultry products every year including 1.26 MT of beef, 2.45 MT of pork, and 3.7 MT of chicken.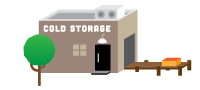 Think of this like a large freezer. These locations can safely store meat products frozen until the supply chain needs them. Cold storage facilities are critical to food safety and food security. Meat and poultry products, like fruits and vegetables, are highly perishable and temperature sensitive. In any given month, cold storage facilities in the U.S. house 500 million pounds of beef, 625 million pounds of pork and 900 million pounds of chicken.



Beyond the plants that process the initial animals into meat, more than 3,700 meat companies specialize in preparing the vast variety of meat products we enjoy today. This includes a range of activities like making sausages and chicken nuggets; packaging meat for restaurants or fine dining; custom cuts for retail grocery stores; or preparing items for schools, hospitals and other businesses.These meat companies add further value, packaging and branding to meet requirements of their customers.







- Thousands of federally inspected livestock and poultry plants operate in the U.S. including 835 livestock plants for beef and pork as well as nearly 3,000 poultry plants.
- USDA's Food Safety and Inspection Service (FSIS) ensures that our nation's meat, poultry and processed egg supply is wholesome, safe and properly labeled. USDA relies on science to continuously improve safety standards.
- Major beef plants working two shifts can process 2,000 to 6,000 head of cattle per day. The average weight of a market steer reaches approximately 1250 pounds. The market weight of an average pig is 280 pounds. A single pork plant, if running double-shifts, may process 20,000 pigs a day.


Livestock and poultry are safely transported from farms to packing plants for processing into meat.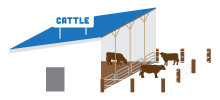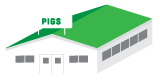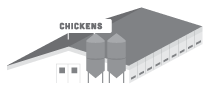 - Beef cattle are raised in all 50 states. In total, the U.S. has about 728,000 farms and ranches raising 32 million head of cattle and calves.
- About 25,500 family farmers produce approximately 9 billion chickens each year.
- Nationwide, about 60,000 farmers raise and market more than 115 million pigs annually.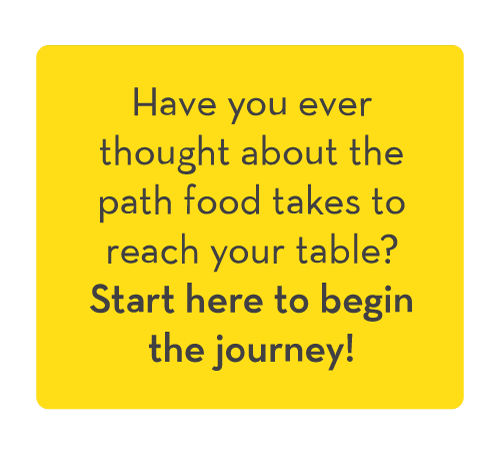 The meat we eat begins on the farm where farmers, their families, employees and a team of experts like veterinarians, agronomists and nutritionists work together to produce crops to feed and raise healthy animals. The U.S. is home to two million farms of all kinds providing the food we enjoy each day.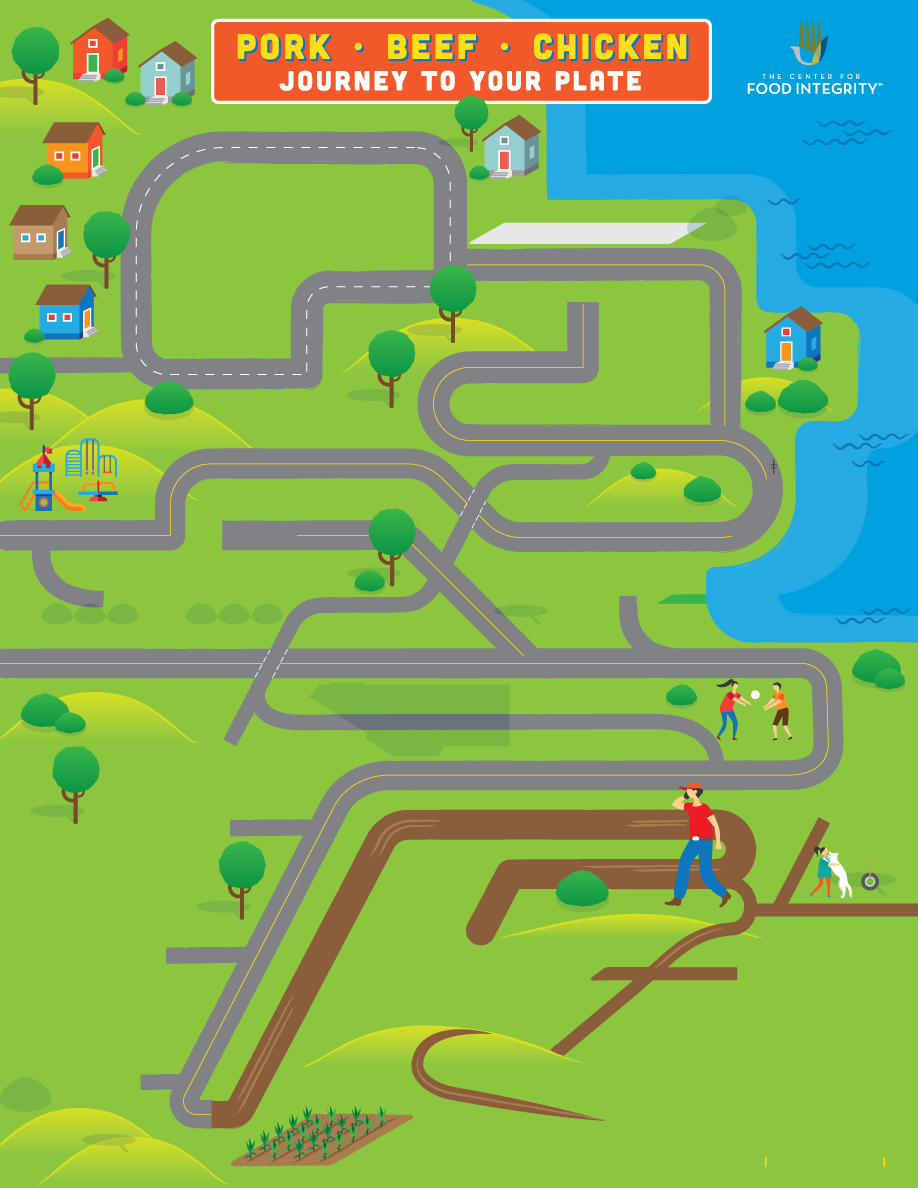 As you can see, there are quite a few steps between you and the farm. When those in-between steps are interrupted (as they have been during the COVID-19 pandemic), it may create frustration for shoppers at the grocery store (looking for their favorite cuts of meat) and devastation for farm families with no processing capacity and no place to take their livestock. Even if you haven't witnessed a meat shortage in your local grocery store during the pandemic, you've certainly seen examples on social media or in the news, and there's no doubt that farmers have felt recent disruptions in the complex meat supply chain on their end.
So why not cut out those in-between steps?
The fact is that those in-between steps in our meat's journey aren't just important; they're downright essential.
We want our meat to be inspected for safety and properly handled and stored, whether that's at a processing plant or at our local meat locker. And we need it cut, processed, and packaged in ways that are manageable for us to pick up and store in our refrigerators and freezers until we're ready to prepare it at home.
Why don't we seek out local farmers (who have plenty of livestock to sell and not enough options to market them right now) and get our pork, beef, or chicken directly from them?
Some people have the ability to do that for themselves, but with local meat lockers now booked through early next year, most do not have that option right now.
And while some people can accommodate a quarter of beef from their local farmer in a chest freezer, most of us need to pick up a few packages of hamburger, steak, chicken, and bacon directly from the grocery store.
Simply put – in today's world, we rely on lots of hard-working, dedicated people in the food system to meet our basic needs and wants in ways that accommodate our living arrangements. It's a fact of life that should help us understand why there are plenty of pigs on farms right now and not always enough meat at our local grocery stores.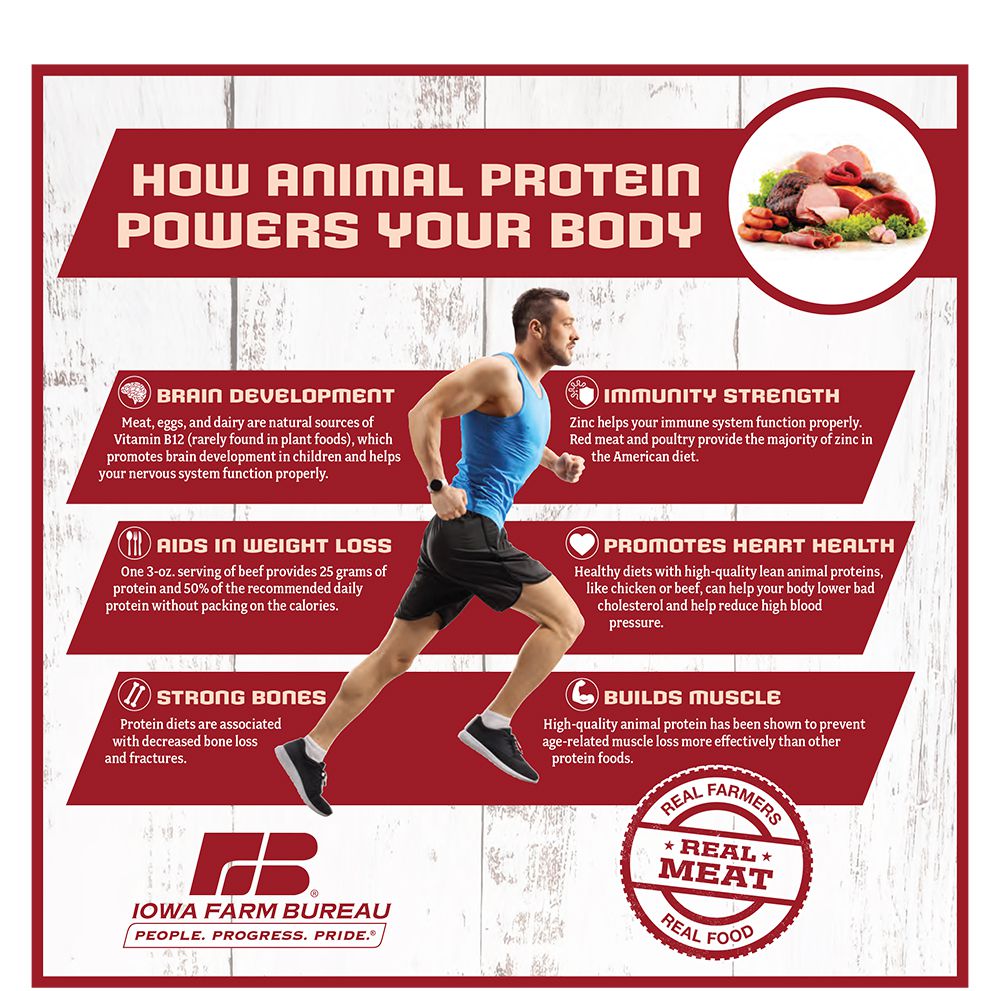 Want more news on this topic? Farm Bureau members may subscribe for a free email news service, featuring the farm and rural topics that interest them most!