No time to ease up on water quality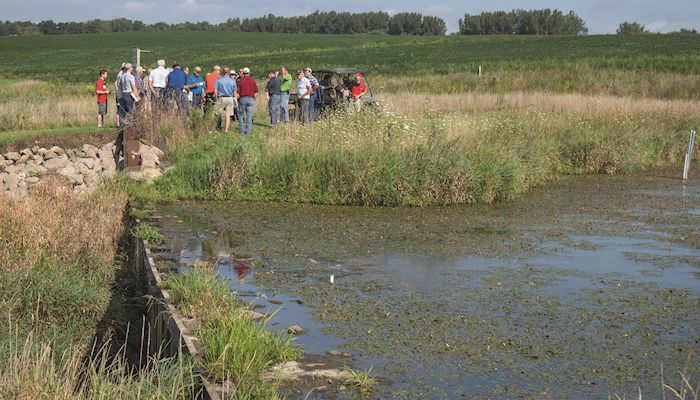 I bumped into my friend, Al Schafbuch, at a conference last week. We quickly started discussing the hot issue in Iowa agriculture these days: the Iowa Supreme Court ruling in the case filed by the Des Moines Water Works (DMWW). Al offered some very sound advice.
"We can't let up on this," Schafbuch said. "We need to keep pushing on conservation and water quality, because this thing is not over." Schafbuch, who is a leader in conservation and water quality on his farm in Benton County, is exactly right. On two counts.
First, the lawsuit is not over. The Supreme Court on Jan. 27 upheld a century of precedent and ruled that northwest Iowa drainage districts sued by DMWW can't be held liable for damages. Now the case returns to federal court, which will determine whether to dismiss the case, as the drainage districts have petitioned it to do, or let it proceed. There are still several key issues to be resolved, including whether the districts are required to obtain Clean Water Act permits.
Second, and more to Schaf­buch's point, is how it's so important for Iowa farmers to not ease up in their efforts to improve the state's water quality.
Long before the lawsuit
Iowa farmers' conservation push — planting cover crops, installing saturated buffers and adopting other scientifically-proven and measurable practices — started long before the DMWW filed its lawsuit in 2015. And it has really taken hold. All types of farmers, from all across Iowa, have made water quality a priority.
The farmers' focus is clearly on continuous improvement through the state's collaborative, researched-based Water Quality Initiative (officially called the Iowa Nutrient Reduction Strategy). It was launched in 2013, well before DMWW filed its lawsuit.
Farmers aren't alone in this effort. Critically, others are stepping up to work with farmers to improve Iowa's water quality. Farm organizations, state agencies, communities, ag retailers, Iowa State University and others have all made it a priority.
Improving water quality is difficult, costly and won't happen quickly. But I've never seen a collaborative effort like this to pursue a single target.
It's an effort that certainly wasn't spurred by the DMWW lawsuit, and I'm certain that it will continue long after the court case is finally wrapped up.
Want more news on this topic? Farm Bureau members may subscribe for a free email news service, featuring the farm and rural topics that interest them most!