New pork plant good news for Iowa hog farmers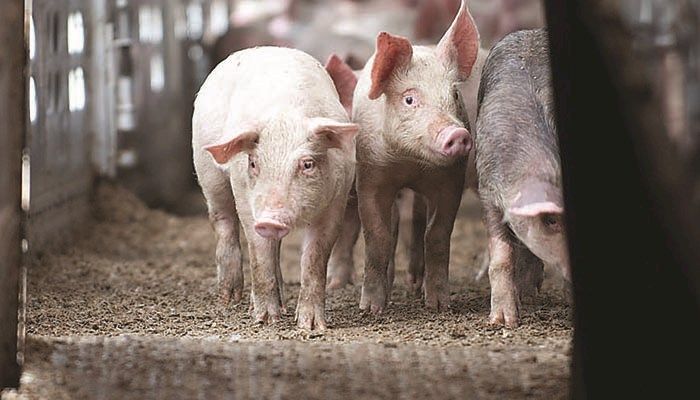 A proposed pork processing plant will be a win-win for the state and its pig farmers, sources said last week.
Prestage Farms last week announced the formation of Pres­tage Foods of Iowa LLC and a proposed pork plant which would open in Mason City.
The new plant, which is slated to open in mid-2018, will operate one shift, processing 10,000 hogs per day. It will employ as many as 1,000 people with future expansion possibilities to accommodate a second shift, according to Ron Prestage, who spoke to the Spokesman on behalf of the Prestage family. Prestage is the immediate past president of the National Pork Producers Council.
Prestage said the location of the plant makes sense for the company, which has contract growers in northern Iowa.
"It's a little bit on the north side of where our company-owned swine facilities are in Iowa and it's probably the best-sized town to be able to provide labor and expertise," Prestage said. "The key is to hire good people, and we want them to be able to live in a place where they are going to be happy."
Prestage said there might be some overlap in the territory in which the plant will procure its pigs with a new Sioux City packing plant, which is slated to open in 2017. But Prestage said the plant will source half of its pigs from Prestage contract growers, and half from the open market, mostly in northern Iowa and southern Minnesota.
"This is great news for Iowa pork producers," said Al Wulfkuhle, president of the Iowa Pork Producers Association and a farmer from Monticello.
The plant will especially benefit independent producers like Jamie Schmidt, who will have another market for their hogs.
"As an independent producer, a plant like this would fit into our situation really well," said Schmidt, who has a farrow-to-finish pig farm near Garner.
The additional plant provides another market and more competition for Schmidt's pigs, which he hopes will boost market prices in favor of producers.
Currently, Schmidt's pigs are hauled 110-plus miles away to plants in Perry and Marshalltown for processing. This proposed plant would be 25 miles from Schmidt's farm.
Steve Meyer, vice president of pork analysis for Express Markets Inc. Analytics, said the plant won't do much to ease packer capacity concerns going into this fall.
"It's going to be too late for that, but it will bring added competition for producers," Meyer said.
He said the addition of processing plants in Michigan and Sioux City in 2017, and this proposed plant in Mason City in 2018, will add an additional 8 million shackle spaces for pigs per year.
Competition for hogs
That competition, he said, is good for producers. That's exactly what Prestage hopes will happen.
"Competition tends to be good for the producer. From the producer's standpoint, there's a lot of excitement. They're very excited there's another company trying to buy their pigs," Prestage said.
Prestage Farms and its affiliates are a top producer of pork and turkey in the United States. The family-owned company contracts with more than 450 farm families in seven states, and produces more than 1 billion pounds of meat annually.
Schmidt pointed out that the proposed plant would be good for the north Iowa area, which has seen job losses in the past few years.
"If you can add that many jobs, it helps business, schools and families. It's a plus for everybody," he said.
Pending finalization of state permits and approvals — including the final incentive package — construction is set to begin this summer. The plant is expected to begin operating in mid-2018.
Want more news on this topic? Farm Bureau members may subscribe for a free email news service, featuring the farm and rural topics that interest them most!