New conservation webinars announced for week of June 15th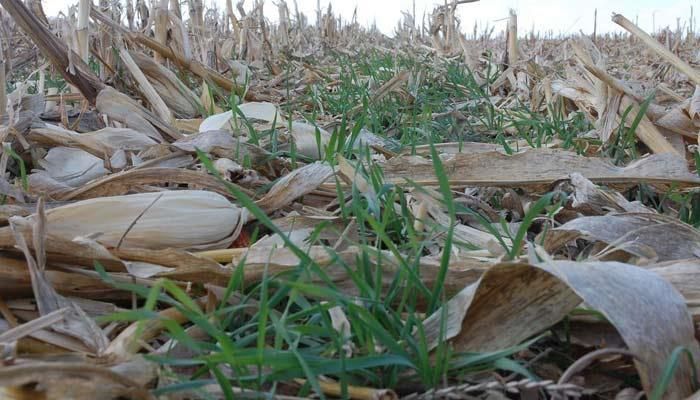 There were three webinars announced during the week of June 8. For more information about recently announced field days, visit here.
Recently Announced
June 17 | A Resource for Successful Adoption of Conservation Practices
The "Whole Farm Conservation Best Practices Manual" brought together many experts with the sole purpose of developing best management practices for the successful adoption of cover crops, no-/strip-tillage, diverse rotations, and edge-of-field practices. This manual is designed to be a useful tool for farmers and crop advisers. It includes decision tools that will guide operators, landowners and/or conservation professionals through the decision-making process for adopting and implementing conservation practices. Mark Licht, Assistant Professor and Extension Cropping Systems Specialist at Iowa State University, will discuss the manual and how it can be used to guide adoption of conservation practices.

Register for the webinar, here.

June 18 | Digging into Soil Health
The term 'Soil Health' has recently become popular due, in large part, to the increased awareness of the importance of soil biology. However, current biological soil health tests are expensive, highly variable, and difficult to interpret. McDaniel studies the relationship between soils and plants and how this relationship is affected by management and the environment. The McDaniel Research Group's goal is to understand what enhances soil-plant interaction, soil health, and agroecosystem sustainability.

Register for this webinar, here.

June 23, 24, 25, 26 | Virtual Spring Field Day Webinar Series: Crops, Drainage, Herbicides, and UAVs

This virtual field day webinar series is being offered this year instead of the annual face-to-face spring field day that is held at the Iowa State Southeast Research and Demonstration Farm due to the current COVID-19 pandemic," said Rebecca Vittetoe, field agronomist with ISU Extension and Outreach. "COVID-19 hasn't stopped the growing season and we are adapting our typical field day to the situation.

Register for the webinar series, here.
June 24 | No-Till Oat and Rye Production

Martin has been a long-time user of no-till and cover crops. It was his cover crop that got him into growing rye for his own cover crop seed. He then decided to further diversify his farm with an oat crop. This virtual farm tour will showcase both rye and oats in the field, and Martin will share the lessons he's learned about producing both crops, from no-till planting in soybean residue to harvesting and cleaning the product.

Register for this virtual field day, here.
Upcoming
June 18 | Prairie Strips and Conservation on Rented Ground – Management & Prescribed Fire

Prairie strips are a practice that more farmers and landowners are using to reintegrate prairie into Iowa's agricultural landscape, providing numerous water quality and wildlife benefits in the process. Join landowner Eric Hoien, Iowa Natural Heritage Foundation and the ISU STRIPS team to learn more about designing, establishing and managing prairie strips and how to work with land tenants to achieve conservation goals.

In part 1 of this virtual event, landowner Eric Hoien and ISU STRIPS farmer liaison Tim Younquist will discuss prairie strip management and prescribed fire. See pictures and videos from Eric's recent prairie burn and learn more about how fire can be used by landowners to manage prairie strips.

Register for this webinar, here.
Want more news on this topic? Farm Bureau members may subscribe for a free email news service, featuring the farm and rural topics that interest them most!