New conservation field days announced the week of 7/5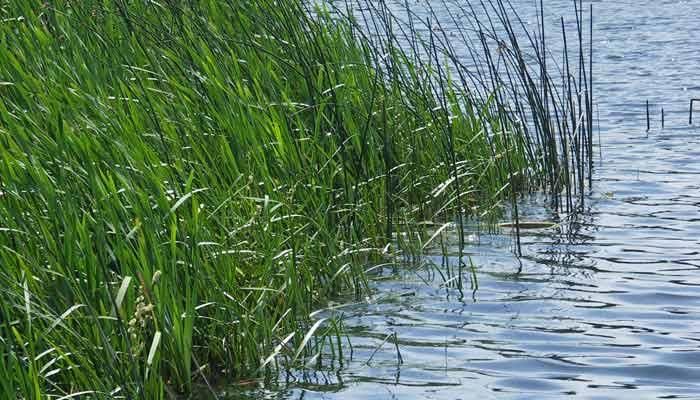 There was one field day announced during the week of July 5. For details about this and ten more field days, visit here.
Recently Announced
July 23 | Cover Crop Field Day
Practical ways to make soil health, cover crops, and waterways work for corn and soybean growers will be discussed on July 23 at the farm of Iowa Corn Growers Association Vice President Jim Greif and Sharon Greif north of Prairieburg. Five farmers will share their experiences and answer questions about no-till, strip-till, cover crops, and grass waterways. This event is free and sponsored by Iowa Corn and the Oregon Ryegrass Growers Seed Commission. Complimentary lunch provided by BASF. Please RSVP to 515-294-5429 or bgleason@iowacorn.org. Walk-ins are welcome.
Upcoming
July 9 | Pest Resistance Project Field Day
The Harrison County Pest Resistance Pilot Project is hosting a field day near Logan on Tuesday, July 9 from 10 am to 1 pm. Come learn about the project, herbicide trials, and frog-eye leaf spot. Lunch is provided by the local Cattlemen's association. Click here for more information.
July 9 | Cover Crop, Grazing & Soil Health Field Day
Iowa Learning Farms, in partnership with Soil Health Partnership, Iowa Corn, Iowa Soybean Association, Adams County Farm Bureau and Practical Farmers of Iowa, will host a cover crops, grazing cover crops and soil health field day Tuesday, July 9th from 5:30-7:30 p.m. at Ray and Elaine Gaesser's Farm near Corning. The event is free, open to the whole family and includes a complimentary meal sponsored in part by the National Wildlife Federation Cover Crop Champions Program. Please RSVP to 515-294-5429 or http://www.soilhealthpartnership.org.
July 9 | Native Perennial Plantings Workshop
Iowa Learning Farms, in partnership with Iowa State University Extension and Outreach, will host a native perennial plantings workshop on Tuesday, July 9th from 10:00am-12:00pm at the Whiterock Conservancy Burr Oak Visitor's Center. The event is free and open to the whole family and includes a complimentary meal. To RSVP please contact Liz Juchems 515-294-5429 or ilf@iastate.edu.
July 10 | Northwest Research and Demonstration Farm Plans Field Day
Producers can learn about the latest in agronomics and weed management during the annual Iowa State University Northwest Research and Demonstration Farm Field Day, July 10. The field day will run from 9:30 a.m. to noon. There will be time for networking and questions. A free lunch will be provided and there is no pre-registration. For more information, call Joel DeJong at 712-546-7835, or email jldejong@iastate.edu.
July 10 | Farmland Owner Legacy Award + On-Farm Conservation Event
Lee Tesdell is Practical Farmers' 2019 Farmland Owner Legacy Award recipient. This award is granted annually to landowners who help the next generation get started, advance land stewardship and promote long-term sustainability of farm businesses, environmental quality and rural communities. Lee and guest speakers will discuss conservation and solar energy generation, and Lee will receive the Farmland Owner Legacy Award at this field day. The event will start with supper, featuring tacos from Victor's Mexican Restaurant in Huxley. Learn more and register for the event here.
July 17 | Webinar: The Iowa Nutrient Reduction Strategy measurement project: Tracking progress towards Iowa's water quality goals
Join speaker Laurie Nowatzke, Measurement Coordinator for the Iowa Nutrient Reduction Strategy for a webinar discussing the Iowa Nutrient Reduction Strategy and tracking Iowa's progress towards water quality goals. Connect to the webinar here.

July 17 | Soil Health and Water Quality Workshop
Farmers, landowners and city dwellers can all learn something about how to incorporate conservation practices onto their land from a panel of experts. Learn about building soil health practices into farm leases, edge-of-field practices, prairie strips and how townspeople can play a role in conservation efforts. The event will also feature a hands-on soil health discussion. Lunch will be provided. RSVP to Denise Freeseman , Grundy County SWCD, at denise.freeseman@ia.nacdnet.net or (319) 824-3634, ext 3, by Wednesday, July 10. Learn more about the event here.

Want more news on this topic? Farm Bureau members may subscribe for a free email news service, featuring the farm and rural topics that interest them most!