New conservation field days announced the week of 6/7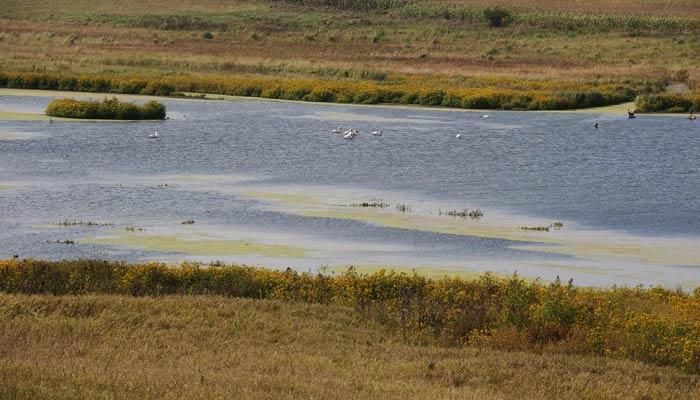 There was one field day announced during the week of June 7. For details about this and 17 more field days, visit here.
Recently Announced
June 19 | Grazing Native Perennials in the Little Sioux Watershed
John and his cousin, Aaron, will discuss the benefits and challenges associated with grazing native perennials. Amy Crouch, an ecologist and Little Sioux project manager for The Nature Conservancy, will highlight the ecological benefits of managed grazing. With John and Aaron, she will also discuss conservation leasing issues associated with grazing conservancy-owned lands. A meal will be served at the Buena Vista County Conservation Park following the field day. Please RSVP here.
Upcoming
June 11 | Bioreactor Installations Field Day
Iowa Learning Farms, in partnership with Iowa Land Improvement Contractors Association (LICA), Iowa Agriculture Water Alliance (IAWA), Natural Resources Conservation Service, Iowa Department of Agriculture and Land Stewardship (IDALS) and Iowa Corn, will host a bioreactor installation field day on Tuesday, June 11 from 5:30-7:30pm at Olie Leimer's farm, rural Albert City. The event is free and open to the whole family and includes a complimentary meal. The field day is free and open to the whole family, but reservations are suggested to ensure adequate space and food. To RSVP please contact Lee Gravel at 712-732-3096 or lee.gravel@iowaagriculture.gov.
June 13 | Native Perennial Planting Workshop
Iowa Learning Farms, in partnership with Iowa State University Extension and Outreach, will host a native perennial plantings workshop on Thursday, June 13 from 5:30-7:30pm at Smeltzer Farm, rural Otho. Native perennial plantings are growing in popularity in Iowa among farmers and landowners alike due to their many benefits for wildlife and pollinators, as well as improving soil and water quality. There are many opportunities to maintain, restore and seed new native plantings on the farm. These include areas of marginal land where row crop returns are low, along field edges, and around the homestead. Workshop attendees will have the opportunity to learn more about native perennial plantings, ask questions, and share their experiences. The event is free and open to the whole family and includes a complimentary meal. To RSVP please contact Liz Juchems 515-294-5429 or ilf@iastate.edu.

Want more news on this topic? Farm Bureau members may subscribe for a free email news service, featuring the farm and rural topics that interest them most!