Musings of a wannabe grillmaster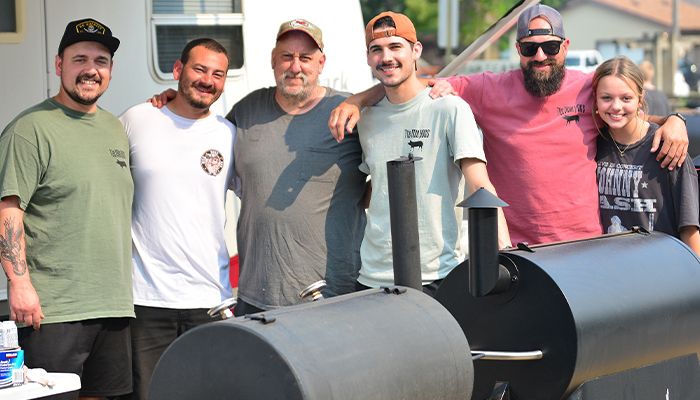 Farm Bureau cookout contests showcase masterful skills of backyard chefs who prepare mouth-watering meals
Every now and then I don't mind rolling up my sleeves in the kitchen.
It's the inevitable mess to be cleaned up that usually makes me think twice before opening the pantry and digging in.  Envision mounds of dirty dishes, sticky spills oozing between the counter and stove, or bacon grease splatters on the floor, much to the delight of our golden retriever, Sophie.  (I've since learned that cooking bacon in the oven is ideal instead of prepared in a skillet on the stove.)
But I can make a tasty pan of crescent chicken, scotcheroos, or a crockpot full of cornaroni (corn, macaroni and cheese casserole).
The one appliance I haven't seemed to master, however, is the grill.  Sure -- hot dogs or marinated chicken breasts don't turn out terrible, but usually the ribeyes are overcooked and the hamburgers start a grease fire.
I'm jealous of the backyard chefs who can smoke to perfection their own meats using applewood or cherrywood -- their fresh Iowa beef butchered at the local locker -- with accompanying rubs or barbecue sauces that rival any specialty restaurant.
Farm Bureau showcase
Such mouth-watering meals were on display recently at Warren County Farm Bureau's Cookout Contest in Hartford, where promising chefs competed for the coveted grand prize and chance to represent the county at the Iowa Farm Bureau Cookout Contest at the Iowa State Fair next month.
It's the 59th anniversary of the Iowa Farm Bureau Cookout Contest, with an increase in cash prizes for the winners this year ($1,000 for Grand Champion, $400 for 1st place in each meat category and $200 for 2nd place).   Early numbers show an increase in contestants across all categories with an anticipated 50-60 chefs representing nearly 40 counties expected at the Cookout Contest the morning of August 15 during Farm Bureau Day at the Iowa State Fair.
In Warren County, competitors provided entries in five categories including pork, beef, poultry, turkey and lamb.
Jeremy Mohwinkle, team captain for S'MOH'KED, participated in his first competition after years of backyard barbecuing.  "I got this (smoker) to cook brisket and pork butt for my son's graduation party," Mohwinkle said.  "I really enjoy barbecuing."  He was hoping his entries would "wow" the judges.
The brothers Dingman and their Mild Hogs team were competing in Hartford for the second time.  "This is a blast…I love it," said Jacob.  "There's a little sense of competition, and it's great walking around talking with everybody."   The team prepared six sauces for the cookout contest.  "I sure hope it's good," he said while plating the entries for the judges.
Boots BBQ with team captain Richard Bishop and team members Gary Logan and Johnny Carpenter will represent in Des Moines after earning runner-up honors.   They were among 13 contestants vying for grand champion.  The Grumpy Tree team (Craig Stansberry, Kim Stansberry, Brian, Karla, Jessie, Keith and Julia) took grand champion honors but is unable to attend the state fair event.
A winning tradition
Warren County has a history of preparing tasty barbecue.  The county's-own Steve Heaberlin was the 58th-annual Iowa Farm Bureau Cookout Contest grand champion at the Iowa State Fair last year.  Heaberlin prepared coffee-rubbed smoked beef ribs for the winning dish.
County contests are wrapping up in the next couple of weeks, and the State Fair is just around the corner.  If you're interested in sampling outstanding barbecue or learning how best to backyard grill on your own, head down to the Farm Bureau Cookout Contest.
I'm hoping to learn a thing or two from this year's expert grillers.  In Warren County, "slow and steady" was the name of the game, as grillmasters started smoking meats at 7 p.m. the night before.
That's great advice for someone who traditionally has let his grill heat up to 500 degrees to grill hot dogs that turn black in 60 seconds.  And to be honest, extinguishing the small grease fire every time I grill has run its course.  
Just ask the neighbors.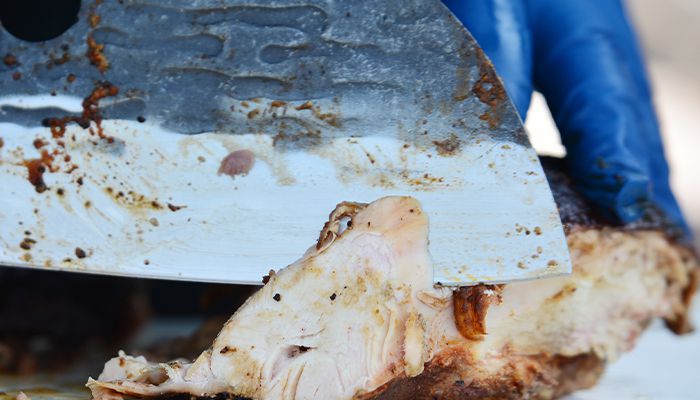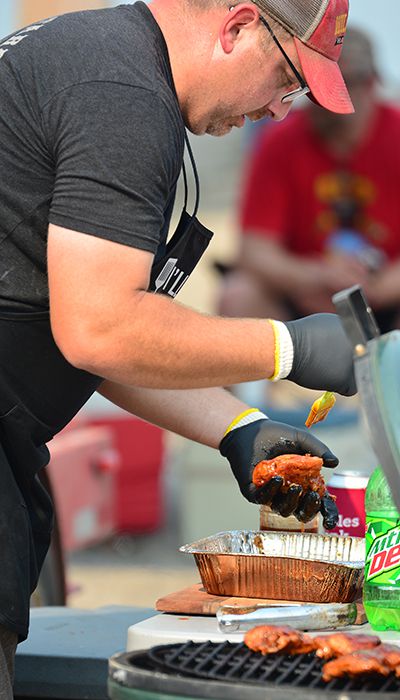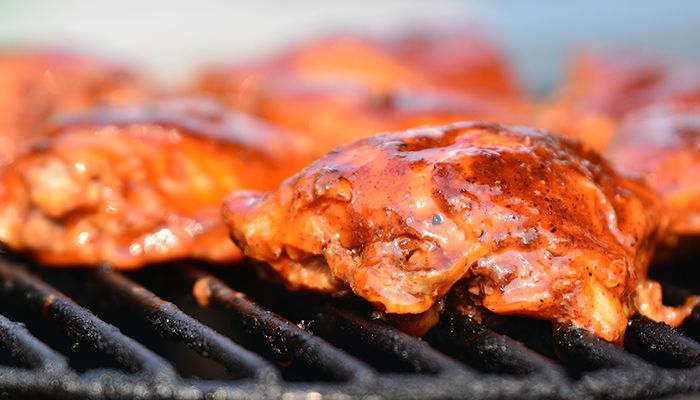 Pictured above: More photos from the Warren County Farm Bureau's Cookout Contest. PHOTOS BY BOB BJOIN