More Options Offered to Help Commercial Pesticide Applicators Get Certified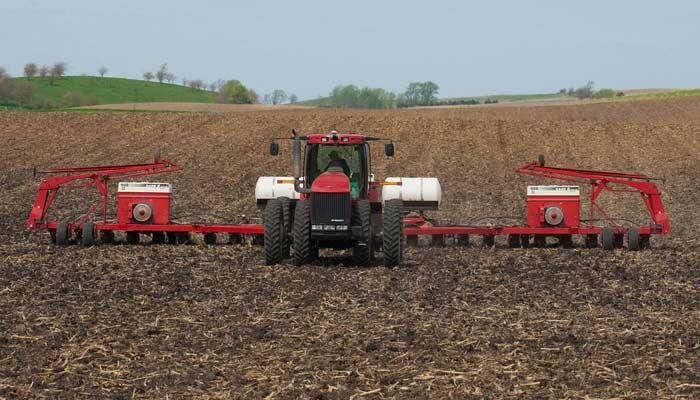 The Iowa Department of Agriculture and Land Stewardship is offering regulatory relief to help first-time pesticide applicators to get certified during the 2020 growing season. This comes after IDALS and its testing partners canceled several large, in-person testing sessions based on the COVID-19 social distancing guidelines provided by the CDC.
Because of these unprecedented circumstances, individuals seeking to obtain a new commercial pesticide applicator certification may instead obtain a private applicator certification and still be employed as commercial applicators. These individuals must operate under the instructions and control of a certified commercial applicator. The supervising applicator is not required to be physically present. This waiver only applies to agricultural-land applications. It does not include aerial, lawn, turf or pest control applications.
Governor Kim Reynolds, working with IDALS to provide regulatory options to Iowa farmers and agribusinesses, is offering these options to pesticide applicators, an important job during spring planting season. The governor signed a proclamation that temporarily suspends the regulatory provisions in Iowa Codes § 206.5(3), 206.5(4) and 206.6(1) for the duration of the proclamation and any future extensions, and that results in these options:
"First-time" commercial pesticide applicators (for example, new employees that may be working under a provisional commercial license at a co-op or who have not yet completed the in-person training for commercial certification that was recently suspended due to social distancing concerns) have had their provisional permits extended by the

proclamation

.

These persons can now continue to be employed by an a co-op or agribusiness and operate under

the direct, in-person instructions and control

(e.g, "in the cab with them") of a certified

commercial

applicator.

"First-time"

commercial applicators can also take the private applicator test online, obtain a private applicator certification, and apply pesticides under general supervision of a certified applicator for the duration of the proclamation and any further extensions.
Commercial applicators previously certified but needing to re-certify this year can now - due to the recent emergency proclamation - also take the private applicator certification test online and apply pesticides under the general supervision of a certified applicator (e.g., the supervisor doesn't have to be "in the cab").
A proclamation signed on March 22 provided regulatory relief to private pesticide applicators who were certified through Dec. 31, 2019. These individuals can retain their applicator status and now have until Dec. 31, 2020, to submit the testing or training required to renew their certifications.
As part of the ongoing efforts to mitigate the spread of COVID-19, IDALS will temporarily allow these individuals to take the private applicator test online for the duration of the state public health emergency. Individuals can sign-up to take the private pesticide applicator test online. After passing the exam, individuals can submit their test results, application and fee to IDALS.
Applicators are reminded they must complete the commercial applicator testing requirements after the proclamation expires, sometime later this year.
In addition, the COVID-19 pandemic has created delays in processing and mailing pesticide applicator cards and certifications. Applicators can view the status of their certifications on the department's public search portal.
IDALS is working on guidance and will release more on commonly asked questions soon. Check back here for a link to the Q & A.
For more information, go to this link or contact the IDALS Pesticide Bureau at pesticides@iowaagriculture.gov or 515-281-8591.
Want more news on this topic? Farm Bureau members may subscribe for a free email news service, featuring the farm and rural topics that interest them most!