Making sure agriculture's voice is heard in Washington's new era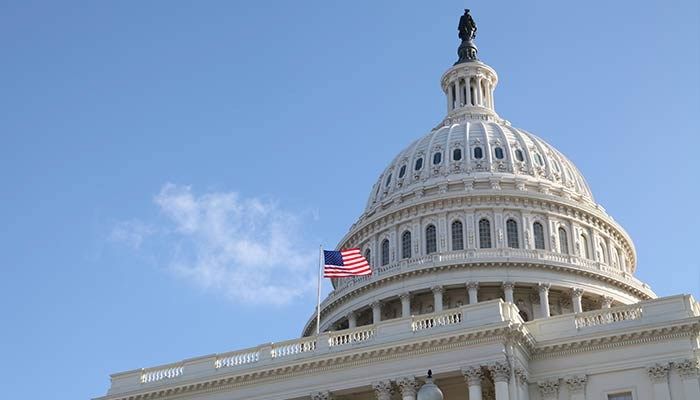 As the dust settles on a long election season, now is the time for the real work of addressing the critical issues facing America's rural comm­unities. Our el­­ections are de­­cided by those who show up, and that's just what rural Americans did.
As we move forward, we expect the new administration and Congress to support the rural Americans who supported them. Farmers, ranchers and rural business owners deserve a seat at the table when it comes to shaping policy that impacts our livelihoods and our way of life.
I'm proud of how seriously our grassroots members take their civic responsibility. That duty doesn't just fall on Election Day. We must hold our elected leaders accountable to make good on their promises to agriculture and rural America.
The communities of America's heartland aren't just stops on a campaign tour; they are the backbone of our economy.
President-elect Donald Trump has promised a pro-farmer administration, and Farm Bureau will hold him to that. America's farmers and ranchers have made great strides in our sustainability thanks to hard work and innovation.
Science, common sense
We need our elected leaders to recognize the value of tools like economies of scale and biotechnology, and then to lead the way in setting policies that promote science and common sense.
We need regulatory and tax reforms that address the unique challenges of agriculture. Farmers and ranchers take great care to preserve their land and protect their businesses for future generations, but regulatory overreach, like EPA's Waters of the U.S. rule, threatens to stamp out our ability to produce.
We need to protect natural resources, but that work is done best by the people who know the land, not bureaucrats thousands of miles away.
And we need to ensure our farm and ranch families can pass their operations on to the next generation, without having to sell assets that are critical to the farm just to pay the tax bill.
Political limbo
Too many problems still hang in political limbo. Agriculture faces a real labor crisis, but we can have meaningful reform only if we come together to address the need for both a workable visa system and a secure border.
"American farmers are the best in the world at growing food and other products that people need to flourish," Trump said. We couldn't agree more. We will work with his administration and Congress on issues like the farm bill, energy and trade to boost American agriculture and increase access to American-grown food, fuel and fiber.
Our elected leaders come at these issues with different points of view, but they all have one thing in common. Each ran on a platform to make America better and improve this country for all of us.
That same unity of purpose drives us at Farm Bureau. We can learn from each other as we respect our differences. No matter what we raise or how we do it, we must work together to protect our farms and strengthen our rural communities.
Duvall is president of the Amer­ican Farm Bureau Fed­eration.
Want more news on this topic? Farm Bureau members may subscribe for a free email news service, featuring the farm and rural topics that interest them most!