Let's talk about mental health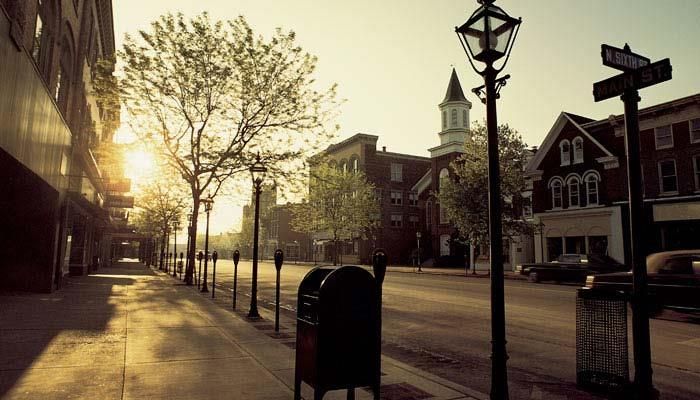 New statewide campaign aims to increase our awareness and understanding of mental health.
We've all been stuck in awkward or uncomfortable conversations. Maybe we don't know the right thing to say — or whether we should say anything at all.

It can be especially difficult if it's a friend or family member who confides in us about their mental illness. What's the best way to offer our comfort or support?

Iowa's Healthiest State Initiative recently launched an awareness campaign, called Make It OK, to help educate Iowans about mental illness and encourage supportive conversations.

The Make It OK project aims to reduce the stigma around mental illness and help all Iowans become comfortable talking about it, explains Jami Haberl, executive director of the Healthiest State Initiative.

"It's really this entry point into un­derstanding what mental illness is and have a better understanding and empathy for those who have a mental illness," Haberl says.

May is Mental Health Awareness Month. And with the stress of COVID-19-related closures, unemploy­ment and self-isolation, many Iowans may be struggling with anxiety, depression and other mental health issues right now, Haberl says.

"What we are trying to reinforce right now more than anything is that it's OK to not be OK, and it's OK for people to reach out and ask for help," Haberl says.

About one in five Americans will have some kind of mental illness in their lifetimes, according to the National Alliance on Mental Illness.

"Unfortunately, the stigma around mental illness is extremely sig­nificant in our nation as well as in our own state," Haberl says. "So Make It OK is really the campaign to reduce stigma by starting conversations and then increase understanding about mental illness."

In spring 2019, the Healthiest State Initiative helped sponsor the "Mind Matters" exhibit at the Science Center of Iowa in Des Moines. The hands-on exhibit encouraged visitors to explore the facts, feelings and issues surrounding mental illness.

To keep the conversation going, the Healthiest State Initiative decided to take the Make It OK campaign on the road statewide.

Make It OK is an award-winning educational outreach program launch­ed in 2013 by the Minnesota nonprofit health care organization HealthPartners, which agreed to share its resources with the Healthiest State Initiative.

This spring, the Healthiest State Initiative hosted community events across the state to educate Iowans about mental illness and how to feel comfortable talking about it.

"We make it very easy and interactive to start some of these conversations to have a better understanding of what does mental illness look like and really what does stigma look like within yourself and your community," Haberl says.

Iowans are also invited to become Make It OK ambassadors. These ambassadors are trained to educate others in their communities about mental health issues and to help reduce the stigma of mental illness, Haberl says.

The Healthiest State Initiative has temporarily paused its Make It OK outreach events because of the COVID-19 outbreak, Haberl says. However, they are looking at ways to deliver the training online and on Facebook Live, she explains.

So far, Iowans have supported the Make It OK messages. The last ambassador training held March 10 in Pocahontas attracted two classes filled with rural Iowans who were receptive and open to learning more about mental illness, Haberl says.

"This is one way to give people the tools so if someone feels comfortable sharing (about their mental illness) with you, you can have a conversation with them just like if they would say, 'I was diagnosed with diabetes,'" Haberl explains. "So we try to help relate other chronic diseases with mental illness to make people comfortable with the conversation."

To learn more about Make It OK and to sign up to become a Make It OK ambassador, visit iowahealthieststate.com.

Online resources for farm and rural stress
Visit the Iowa Farm Bureau's website, at www.IowaFarmBureau.com, for a list free, expert resources to help Farm Bureau members cope with the stress of finances, social isolation or factors out of your control, such as markets or weather.
Want more news on this topic? Farm Bureau members may subscribe for a free email news service, featuring the farm and rural topics that interest them most!