July 2016 -- Livestock Market Update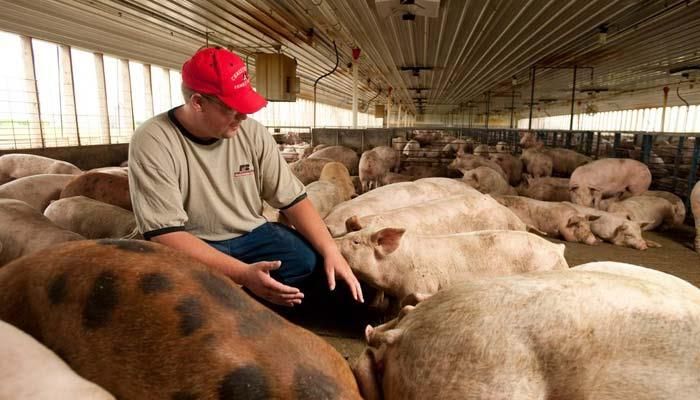 The quarterly hogs and pigs report released June 24, 2016 by USDA-NASS came as a surprise, coming in much larger than pre-report trade estimates. All hogs and pigs June 1 inventory was a full 1 percent higher than trade expected and 1.8 percent above the previous year, coming in at 68.4 million head. One of the largest surprises was the number of sows farrowed in March-May was up 1.5 percent over 2015, compared to the decline estimated in the March Quarterly Hogs and Pigs report. Market hog inventories were up 1.8 percent, supported by the largest March-May pig crop on record.
The June report also provided a first look at farrowing intentions for September-November, as well as revisions to the June-August farrowing intentions first estimated in March. In March respondents suggested June-August farrowings would be down a full 3.5 percent. In June this number was revised to a decline of 2.3 percent. September-November farrowings are expected to continue the trend, estimated 1.7 percent below year ago numbers. Overall, farrowings indicate caution in the hog market even though returns to finishing hogs have improved.
Hog returns have grown steadily in the first half of 2016 and in June the farrow to finish sector reached the highest profit per head since fourth quarter 2014. Figure 4 shows historical estimated monthly Iowa hog returns since 2007. Much of the increase in returns can be attributed to higher carcass base prices, which have increased steadily in the first half of this year. More recently in the first few weeks of July, prices have softened with expectation of larger numbers of hogs coming to market in the coming months.
At least one of the major hog producers has gone on record that they are pricing wheat into their rations. Winter wheat harvest yields are setting new record highs this year. Estimates in July put winter wheat yields at 53.9 bushels per acre, up over 10 percent from the previous high in 1999, and causing the price ratio of wheat to corn to tip in the favor of wheat. Wheat prices need to be below 110 percent of corn prices on a per bushel basis to account for the higher protein content to make a ration adjustment. Usually this happens when wheat is plentiful and priced as a feed grain as opposed to a milling grain. The adoption of wheat in the feed ration for market hogs and broilers tends to be through the life cycle of the animal, making the pricing consideration relatively short.
Price movements have been fairly normal this year. Concern over the large increase in market hogs will likely be addressed by the four new hog plants that are expected to come online in the fourth quarter of this year and next year. This should bolster the demand for live hogs and support prices in the once the plants are operational. A few other wild cards remain in the mix for the outlook of pork.
To see the complete Livestock Market Update -- July 2016 click here.
Want more news on this topic? Farm Bureau members may subscribe for a free email news service, featuring the farm and rural topics that interest them most!