It's OK to report concerns about animal welfare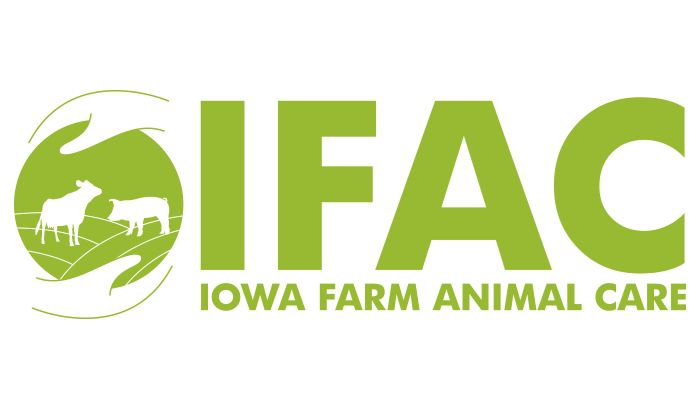 Prior to and after having my first child, my healthcare providers talked to me extensively about postpartum depression. Before I was discharged from the hospital after childbirth, both my husband and I had to fill out a questionnaire pertaining to my mood and thought patterns: Was I having feelings of hopelessness? Was I finding joy in the things I usually do?
When I got home, of course being sleep-deprived and the sudden surge of hormones made me emotional. However, with constant love and encouragement from my husband and having my closest girlfriends a quick text away, I was able to keep my spirits up and provide my sweet baby boy with all the love he needed.
But, what if you didn't have that type of support? What if things seemed like they were never going to get better, and you felt like you were in a never-ending downward spiral?
Well, sometimes that can happen not just to new parents—but livestock farmers, too. That's why support is out there through Iowa Farm Animal Care (IFAC).
This coalition, created by Iowa Farm Bureau and Iowa Pork Producers, brings together animal care experts from Iowa State University and the State of Iowa Veterinarian to assist with livestock care. It is a place where anyone can confidentially report an animal care concern, because we live in a "see something, say something" world, and we truly want people to speak up if they see something that seems off.
Sometimes a farmer with depression, a farmer who falls ill or physically incapable, a farmer experiencing a financial crisis, a person who unexpectedly inherits farm animals after the death of a family member can find themselves unable to properly care for livestock. There are numerous reasons, and we may never know the full story. But in any case, livestock farmers agree—animals suffering is unacceptable.
"Farmers do a tremendous job, even in tough weather conditions like we had in February, in making sure animals have plenty of feed, water, shelter or windbreaks to get out of the severe elements," says Mike Telford, executive director of IFAC. "We help the animals and we help the farmers, who sometimes find it hard to ask for help."
Sometimes, help comes from neighbors and friends, a family member, farm worker or community member who notices changes on a nearby livestock farm and is concerned. And yes, sometimes those concerns turn out to be nothing at all. But, they're checked out, just the same.
"The ultimate goal is to make sure farmers are successful," says Telford. "And any farmer we have assisted has called to say 'thank you' because our team of animal welfare experts were able to help."
Sometimes all it takes to help someone is a phone call away, and IFAC is a free, easy way to do that.
I've certainly learned the value of finding those resources, or just having a friend check in. We've got to look out for one another and find ways to lift others back onto their feet, and today's farmers would agree that animals in our care deserve the same.
For more information, visit the Iowa Farm Animal Care website or call 1 (800) 252-0577.
Want more news on this topic? Farm Bureau members may subscribe for a free email news service, featuring the farm and rural topics that interest them most!