Iowa officials outline plans to scale up water quality efforts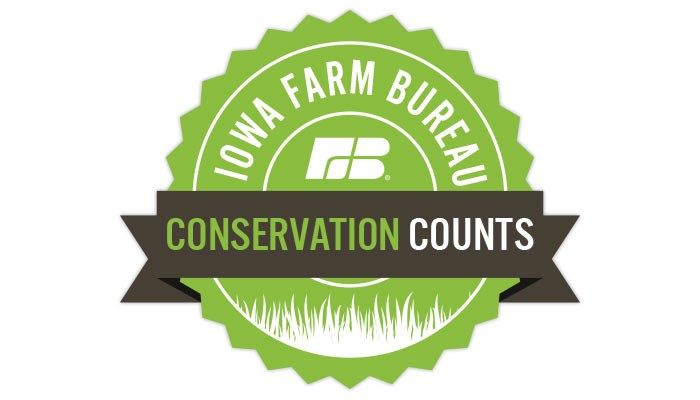 As more Iowa farmers step up to take on the challenge of improving water quality, state and academic leaders last week outlined plans to scale up practices and build momentum for the Iowa Water Quality Initiative.
The scale-up plan, unveiled in a meeting with Iowa lawmakers, would prioritize additional state funding to spur the installation of more edge-of-field water quality practices, such as bioreactors, saturated buffers and wetlands, as well as programs to transition marginal lands to perennial crops, the officials said. Those funds would be targeted toward nine watersheds around Iowa designated as priorities in the Iowa Water Quality Initiative, they said.
"We have a good plan in place, which gives us the ability to scale to the next stages to help us meet our water quality goals," said Iowa Agriculture Secretary Bill Northey. "We believe farmers are ready to do more, and we think it's time to move to the next stages."
Northey joined Chuck Gipp, director of the Iowa Department of Natural Resources (DNR), and John Lawrence of Iowa State University (ISU) in presentations on the progress of the state's plan to improve water quality, officially called the Iowa Nutrient Reduction Strategy (NRS).
The NRS was developed by the Iowa Department of Agriculture (IDALS) and Land Stewardship and the DNR, with research support from ISU.
Funding sources
The three officials thanked the lawmakers for the Legislature's commitment to the state's water quality effort, which included $9.6 million in the current budget year for cost-share programs, demonstration projects and research. For the fiscal 2018 budget, Iowa Gov. Terry Branstad has requested $17.6 million for water quality.
Both Branstad and Northey have also expressed support for the development of a long-term funding mechanism for water quality programs in the state.
The early stages of the Iowa Water Quality Initiative have gone well, and farmers have embraced water quality, Northey said. A growing number have adopted practices, like cover crops, even though the ag economy is hurting, Northey said.
"I was nervous about participation this year with incomes down, but we had more people sign up for cover crop cost-share than ever before," Northey said. "Even with the down economy, we had folks digging into their pockets to try them."
Farmers have found that cover crops and other in-field practices, such as side-dressing nitrogen during the growing season, can build soil health, improve nutrient efficiency and provide other agronomic benefits, Northey said. Because of that, IDALS plans to focus more cost-share dollars on promoting edge-of-field practices, such as bioreactors, wetlands and saturated buffers, he said.
Edge-of-field practices
The edge-of-field practices have been shown to improve water quality, which is a benefit to society, but provide little monetary benefit for farmers, Northey said.
"These are going to take more dollars to do, but we believe it's the right time to move into these next stages," Northey said.
There is growing interest among farmers in the edge-of-field practices, and a lot of support from ag organizations, agribusinesses and others to promote them, Northey said. "There are just a lot of groups in Iowa stepping up for water quality. Each of our projects have scores of partners," he said.
The key to the early success of the Iowa Water Quality Initiative has been the cooperation among state and federal agencies, universities, farm organizations and others, said DNR's Gipp. "That's helped us get beyond the blame game and gives us a real opportunity to have a lot of success," he said.
ISU, Lawrence noted, has in­­corporated the Water Quality Initiative and water quality into all of its ag research and Extension programs. "We really embed it in everything we do now," he said. "If we have a farmland leasing meeting, we talk about water quality; at agronomy meetings, we talk about water quality; and at livestock meetings, we talk about handling manure to improve water quality."
Lawrence also outlined re­­search gains by the state-funded Iowa Nutrient Research Center at Iowa State University. "Over the past four years, we've had more than 40 research collaborations involving nearly 80 scientists across the three regents universities and including IDALS, DNR and USDA (U.S. Department of Agriculture)," he said. "The work is helping us better understand nutrient movement across the landscape, be more precise with conservation practices and address barriers to the use of cover crops."

Want more news on this topic? Farm Bureau members may subscribe for a free email news service, featuring the farm and rural topics that interest them most!