Iowa ag caught in a trade crossfire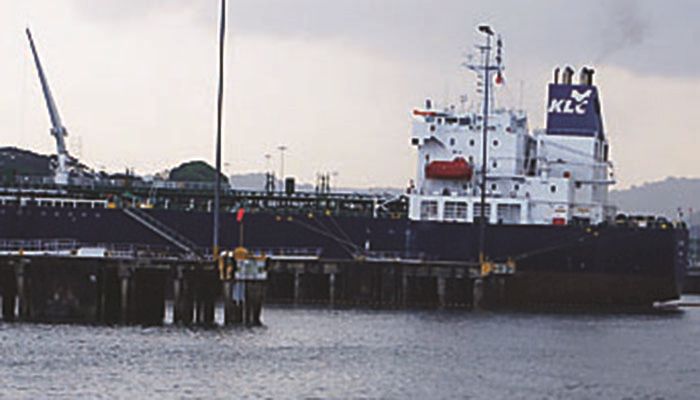 China put a large target on U.S. agricultural products last week, including four major Iowa farm commodities — pork, soybeans, beef and ethanol — which were caught in the crossfire as trade tensions between the two countries ramped up.
China implemented an immediate additional 25 percent tariff on U.S. pork products and pork variety meats entering China in retaliation for recently announced U.S. tariffs on imported steel and aluminum. An additional 15 percent tariff was placed on U.S. ethanol.
The United States fired back with a proposed list of another 1,300 products that could be subjected to tariffs over intellectual property theft, prompting China to respond with proposed tariffs on U.S. soybeans and beef, among others.
"These new trade barriers create additional hurdles to farmer profitability that has already been in decline for the last four years," said Mike Naig, Iowa Secretary of Agriculture. "As Iowa farmers get ready to enter the fields and plant their crops, the recent actions add to the economic uncertainty being felt across the state."
The tariff threats escalated further late last week when President Donald Trump announced he was considering imposing tariffs on an additional $100 billion in Chinese imports.
Fears of a potential trade war between the two countries sent markets into turmoil last week. Soybean prices took a 50-cent hit, and pork prices fell the limit of 3 cents per pound immediately after the first round of tariffs were announced. Markets bounced up and down throughout the rest of the week as news of each new threat emerged.
Frustrations rising
"This has to stop," said American Farm Bureau President Zippy Duvall, a Georgia cattle and poultry farmer. "Growing trade disputes have placed farmers and ranchers in a precarious position. We have bills to pay and debts we must settle, and cannot afford to lose any market, much less one as important as China's."
Implementation of the proposed tariffs is subject to trade discussions between the U.S. and China, which are expected in May, according to reports.
Pork and soybeans hit
The United States exported more than 495,000 metric tons of pork and pork variety meat to China/Hong Kong last yet, valued at $1.08 billion, according to the U.S. Meat Export Federation (USMEF).
The additional tariff will cut sharply into pork variety meat exports, trade analysts said. China was the largest destination for U.S. pork variety meats in terms of volume and value in 2017 and accounted for 63 percent of U.S. export value, according to the USMEF.
Sometimes when trade disputes pop up, the extra product can be absorbed into the market. It's not that easy with pork variety meats considering the volume and value at stake, said Dermot Hayes, an economist at Iowa State University (ISU). "It's a loss of value to the world, really," Hayes said. "It's not like we're selling less abroad so the U.S. consumer benefits."
Competitors moving in
This additional tariff gives advantages to Europe and Brazil, Hayes said. "The damage is to the U.S. farmer really. The Europeans probably have a surplus of (pork) tails and intestines, so they will get that advantage," Hayes said.
In 2017, variety meat exports to China/Hong Kong alone equaled more than $6 per U.S. hog slaughtered, USMEF noted.
Iowa pig farmers were a part of a delegation that recently visited China on a trade mission, noted Gregg Hora, a Fort Dodge farmer and Iowa Pork Producers Association president. "Trade disputes are not good for pig farmers here in Iowa as we're losing market share. And they're not good for Chinese consumers with disruption of marketing channels. We want to maintain those relationships with our importing countries."
Soybeans vulnerable
Later last week, China proposed an additional 25 percent tariff on soybeans and beef. American Soybean Association President and Iowa farmer John Heisdorffer expressed his frustration with the proposed soybean tariff. "This is no longer a hypothetical, and a 25 percent tariff on U.S. soybeans into China will have a devastating effect on every soybean farmer in America," he said.
The potential beef tariff is also worrisome for Iowa farmers, who have just gotten back into the Chinese market after a long absence. U.S. beef exports to China in the last half of 2017 totaled 3,020 metric tons valued at $31 million, according to the USMEF.
Want more news on this topic? Farm Bureau members may subscribe for a free email news service, featuring the farm and rural topics that interest them most!