Iowa Farm Bureau teams up with Iowa Hawkeyes to provide an 'ANF Game Day On-Field Experience'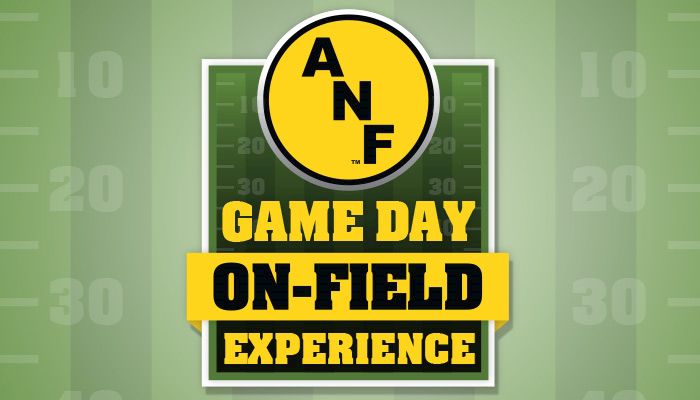 The Iowa Farm Bureau and University of Iowa Hawkeyes are partnering to celebrate Iowa farmers during the 7th annual America Needs Famers (ANF) Game Day on September 23 when the Hawks take on the Penn State Nittany Lions. One lucky fan will win the experience of a lifetime during the big game including four tickets to the September 23 ANF game, a football autographed by Coach Kirk Ferentz, a football autographed from Iowa Hawkeye legend and former NFL star Chad Greenway, ANF-branded Hawkeye merchandise, and the opportunity to visit the Kinnick Stadium sidelines alongside the Hawkeyes.
To enter the contest to win the "ANF Game Day On-Field Experience," go to AmericaNeedsFarmers.org, click on the 'Enter to Win' tab on the ANF Game Day On-Field Experience page and take a short, multiple-choice quiz to see how Iowa farmers are growing the crops and livestock that help meet your daily needs. The contest winner will be announced on September 18, 2017.
"The rich history and tradition of the ANF program has proven to be a great way to reach new audiences who want to understand more about how their food, fuel, and fiber is grown today and learn about innovation and the successful conservation practices Iowa farmers are implementing on their farms," says Iowa Farm Bureau Federation (IFBF) President Craig Hill. "With one in five Iowa jobs is attributed to agriculture, farming plays a critical role in our state. With a rapidly growing global population requiring more food production while using fewer resources, Iowa farmers are conserving and embracing efficiency-improving technology needed to meet demands, and an opportunity like the ANF partnership is a great way to connect and engage with consumers."
The story of ANF began in 1985, in the midst of the Farm Crisis that claimed thousands of Iowa farms. Fans can learn why legendary Hawkeye Coach Hayden Fry created ANF, hear why Hawkeye greats like Dallas Clark, Chad Greenway, and Jared DeVries support ANF, purchase ANF gear that supports Iowa's food banks, and meet the farm families who grow our food and embody the reasons ANF remains important today on the newly redesigned www.AmericaNeedsFarmers.org.
"We are excited to continue our successful ANF partnership with Coach Ferentz and the Hawkeyes this year while celebrating the many important contributions of today's farm families," Hill says.