Iowa Farm Bureau programs support young farmers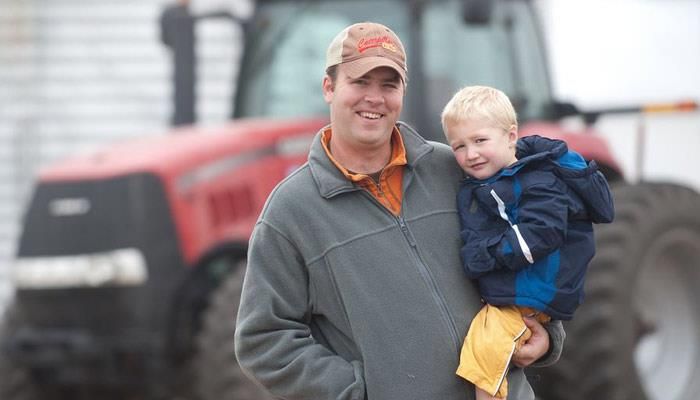 A new generation of Iowans is returning to the farm, using their technological skills and knowledge to address the environmental and global challenges that agriculture faces today.
Iowa Farm Bureau's Young Farmer Program helps beginning farmers find success in the ever-changing business of agriculture. The program offers Iowans between the ages of 18 to 35 the opportunity to network with other young farmers, develop their communication and leadership skills and learn more about the Farm Bureau organization.
Young farmers are invited to attend the Iowa Farm Bureau's Young Farmer Conference Jan. 27-28 in Des Moines. The conference will feature expert speakers and seminars to help young farmers build the skills necessary to address the challenges facing today's farmers.
The Iowa Farm Bureau's Young Farmer Advisory Committee also organizes events and contests throughout the year, including the state discussion meet, the Young Farmer Achievement Award and district-level activities.