Iowa Farm Bureau highlights importance of addressing stress and available resources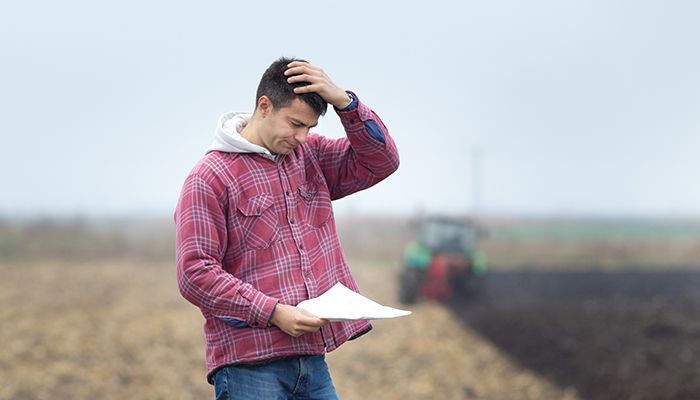 Stress in life is normal, especially in the agricultural community where farmers are up against factors out of their control such as the weather, markets and local and federal policies impacting their bottom lines. While stress can move people toward positive change and action, when it crosses the line of impacting decision-making, relationships and physical health, it needs to be addressed. During May Mental Health Month, Iowa Farm Bureau Federation (IFBF) wants farmers to know help is available.    
"As a grain and livestock farmer, I understand the mindset of wanting to push through, get the job done and suppress how we're feeling to not concern others," says Craig Hill, IFBF president. "But if we're not taking care of ourselves, we will be unable to take care of the things we hold dear—like our families, farms, land and livestock."
"When stress crosses over into critical levels, it can lead to anxiety, depression and hopelessness," said Dr. Larry Tranel, an Iowa State University (ISU) Extension dairy specialist and pastoral psychologist, during an IFBF Spokesman Speaks podcast episode. "When we look at chronic farm stress, we realize it can dampen a person's spirit, their appetite and their physical stamina. And dealing with stress and building resiliency is a learned skill."
To assist farmers in strengthening these skills and caring for their mental health, IFBF has aggregated mental health resources from counseling services and crisis hotlines to podcasts and webinars on coping with stress and how to effectively talk about it with loved ones. Additionally, ISU Extension has partnered with Farm Foundation to form the Iowa Farm Family Wellness Alliance to bring farmers pre-paid, ongoing wellness coaching and counseling through Personal Assistance Services which can be accessed via phone, text, live chat or video. 
"It can be hard to slow down in the midst of all that needs to get done on the farm," says Hill. "But I would encourage family members to check in with each other, make time to do something that brings you peace—even if it's a quick tailgate lunch together—and seek additional assistance when it gets really tough. While our bodies take wear and tear from farming, our minds can, too, and in times of stress we need to keep those healthy as well."