Iowa Corn and Soybean Basis Maps
Basis (cash price minus futures price) varies across Iowa. Below are a snapshot maps of corn and soybean basis levels for the date indicated. These maps are generated using almost 1,400 crop buying locations (elevators, processors, etc.).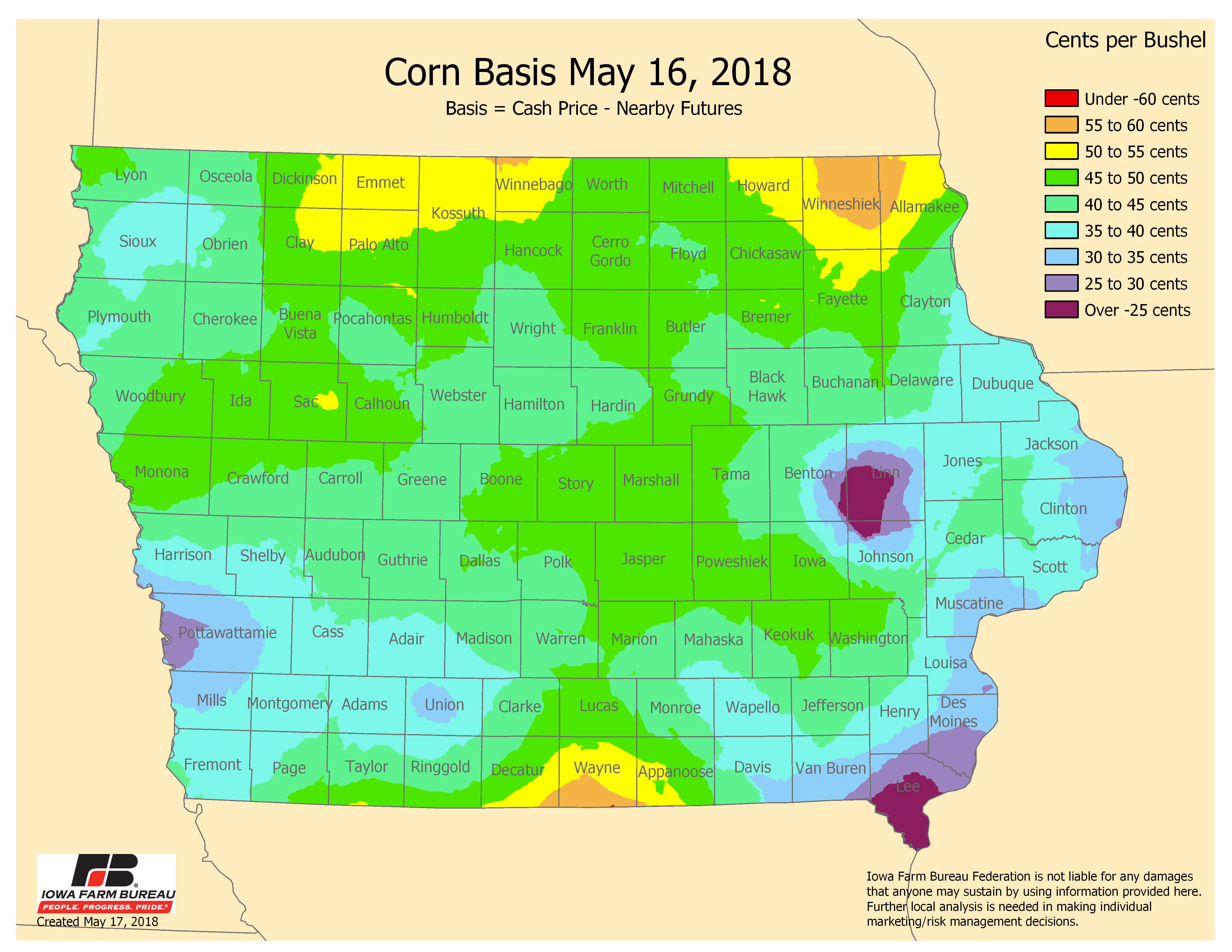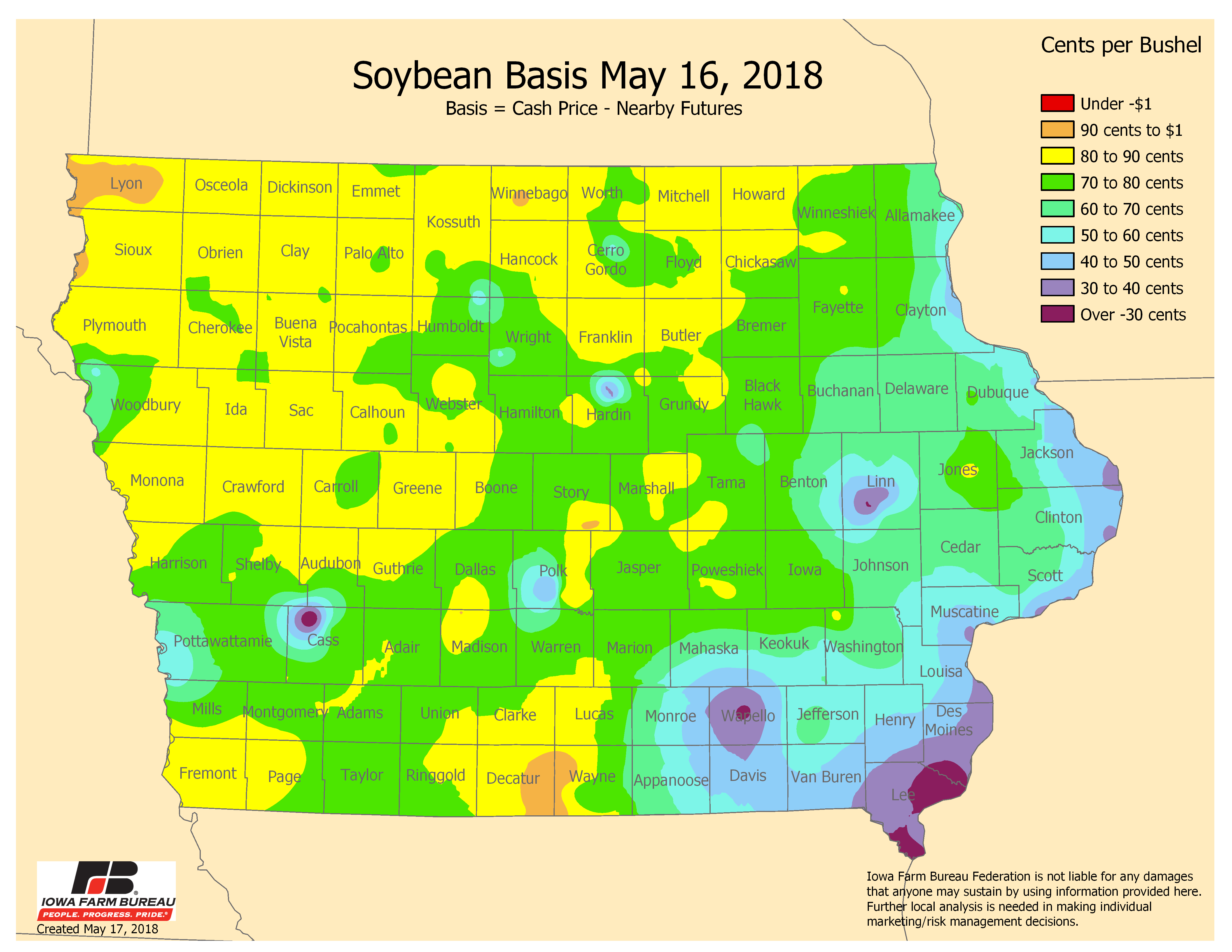 The color legend shows the various basis levels in Iowa. This make it easy to see the comparative basis levels on that date.