IFBF offers study trip to Brazil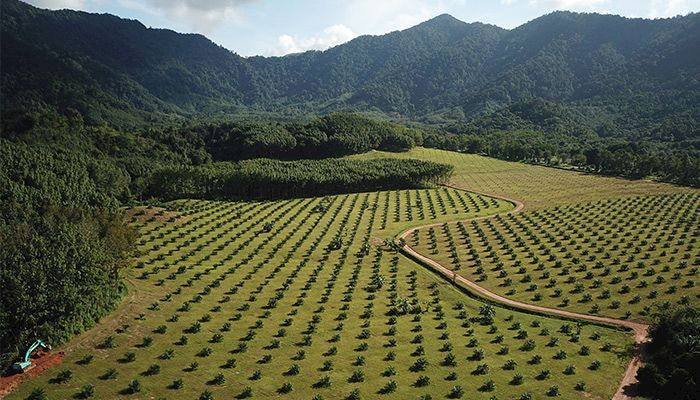 The Iowa Farm Bureau Federation (IFBF) is offering its members an exclusive opportunity to participate in an intensive market study tour of Brazil in late February and early March 2020.
The IFBF study tour will travel to several locations in northern and central Brazil beginning Feb. 28 through March 8. Participants in the tour will see the changes in farming and agricultural infrastructure in the Amazon region and view large-scale production in Brazil's key corn and soybean producing states, said Sam Funk, IFBF senior research economist and director of ag analytics.
In particular, the IFBF study tour will focus on ongoing investments in grain handling, transportation and loading infrastructure in the Amazon region, Funk said. The investments are making Brazilian farmers more competitive in world markets and siphoning sales away from U.S. growers, he said.
"Soybean and corn exports from ports along the Amazon River mean that Brazilian farmers won't be as dependent on ports in the south as they have been in the past," he said. "That is expected to allow them to move crops faster and more efficiently from key growing regions, such as the state of Mato Grosso."
Funk said members on the tour will be able to obtain insight on how Brazil's infrastructure compares with the U.S. grain transportation system. "Our grain transportation system in the United States has been the envy of the world. But it will be very interesting to see if Brazil's investments mean that they are catching up."
Getting to the interior
The IFBF tour will take charter flights into interior portions of Brazil to see farming and infrastructure, Funk said.
"By using charter flights, we will able to get to areas of the country that are not accessible by commercial airlines," he said. "That will give the participants a much closer look at the changes that are taking place in Mato Grosso and other states."
In addition, Funk said the IFBF study tour will focus on the environmental and social aspects of expanding crop production in Brazil's interior. Participants for the IFBF Brazil market study tour will be selected based on potential leadership participation in Farm Bureau and other agricultural organizations, communication skills and a willingness to "give back" to communities through oral and written presentations.
The tour is exclusive to IFBF members who apply and are selected. Applications can be submitted through the IFBF website, and the deadline for submission is Dec. 15.
Members selected for the Brazil study tour will be required to pay $2,500 to fund a share of the cost of the tour. The state organization will fund the rest of the tour costs, and no county Farm Bureau finances will be used. Participants will need to have a valid passport through October 2020.
Participants will be required to give a minimum of four post-trip presentations in local, county, district or state venues, such as county Farm Bureau annual meetings, community organizations or youth groups, and/or through the public media.
Sharing knowledge
"Our market study tours are knowledge-share trips, and so participant willingness to share the knowledge they gain in Brazil with fellow Iowans is a must," Funk said. "We want to be able to share the information we learn on this trip as widely as possible."
In addition, Funk added, the Brazil tour will be rigorous, so applicants should be in good health.
Click here for more information about the IFBF Brazil market study tour or to complete an application.
If you have any questions about the Brazil Market Study Tour, please contact Lavonne Baldwin at 515-225-5633 or by email at lbaldwin@ifbf.org.
Want more news on this topic? Farm Bureau members may subscribe for a free email news service, featuring the farm and rural topics that interest them most!