Group to help food companies understand ag technology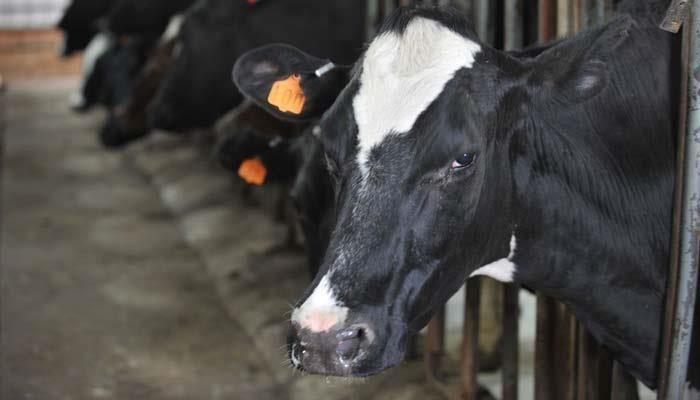 A coalition of U.S. farm organizations last week launched an effort to convince food companies that biotech crops and other ag technology is essential to farmers' sustainability efforts. The coalition, the U.S. Farm and Ranchers Alliance (USFRA), will also work to short-circuit any food company marketing campaign that uses misinformation about biotech and ag technology.
"It's a different approach for us," said Randy Mooney, a Missouri dairy farmer who leads the National Milk Producers Fed­eration (NMPF), during a conference call to announce the effort. "But we know we just can't sit back when there is something out there that's outrageously wrong. All of us are going to have to speak up."
USFRA leaders said it's important to reach out to food manufacturing and marketing companies because of their direct tie to consumers. "We really believe we have to step up to meet this challenge," said Randy Krotz, the CEO of USFRA.
The new campaign to support ag technology, which USFRA is calling "Straight Talk," was sparked by a recent marketing campaign from Dannon. Farm groups were angered that the big yogurt-maker's campaign included a sustainability pledge that requires farmers feed no biotech crops or GMOs to cows producing milk supplied to the company.
USFRA said that instead of promoting sustainability, Dan­non's campaign "would force farmers to abandon safe, sustainable farming practices that have enhanced farm productivity over the last 20 years while greatly reducing the carbon footprint of American agriculture."
A tipping point
While other food companies have publicly announced that they would either avoid or label GMO foods, Dannon's campaign created a "tipping point" that forced farm groups to respond because it was about the feed used for dairy cows, said the NMPF's Mooney. "When you look at the product that Dannon is talking about putting on the shelf, there are only two differences," he said. "One is the writing on the carton, and the other is the price."
The focus of the Straight Talk campaign will be arranging meetings with food company executives to explain the sustainability value of biotech and other technologies used in agriculture, Krotz said.
In addition, Krotz said, the group will also work to bring food company leaders to farms to highlight the value of the technology. "We'll be happy to meet with them in corporate conference rooms or in cornfields. Whatever we can do to get this information across," he said.
Stopping misinformation
USFRA, Krotz emphasized, is not trying to prevent food companies from offering organic or non-GMO products. Instead, it wants to call out misinformation that some food companies, like Dannon, have used to mislead consumers about biotech, he said.
"We don't really want to challenge companies on this, but we will if we have to," Krotz said.
Nancy Kavazanjian, a Wis­consin crop farmer and chair of USFRA, said the Straight Talk effort is about protecting farmers' ability to make agronomic choices that are more sustainable, like conservation tillage. "We really need to have every tool in the toolbox available to help us continue to be sustainable and to meet changing consumer demand," she said.
Mooney of the NMPF said that if agriculture does not respond to anti-biotech campaigns, it could be forced to resort to technology it used decades ago. That would be bad for farmers, bad for the environment and would likely raise food prices for consumers, he said.
Want more news on this topic? Farm Bureau members may subscribe for a free email news service, featuring the farm and rural topics that interest them most!