Ground beef: The unsung hero of the meat counter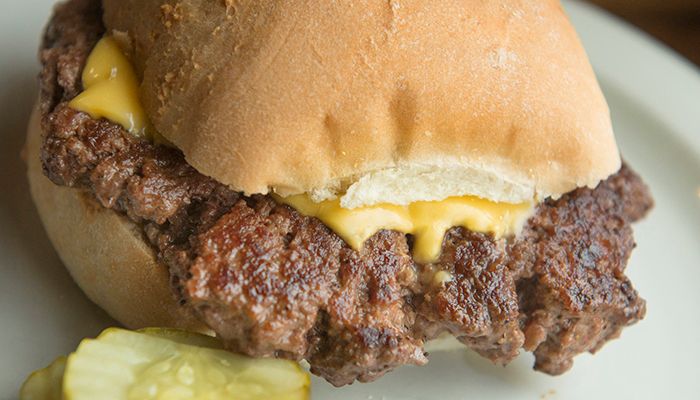 During the summer grilling season, I like to take advantage of the holiday specials on beef steaks, chicken kabobs and pork ribs at the local grocery store.
We're so fortunate here in Iowa to enjoy a wealth of high-quality meat raised with pride and care by local farmers.
As much as I enjoy a smoked pork chop, I also want to spread a little love for, in my opinion, an underappreciated nutritional powerhouse: ground beef.
Ground beef might not be the flashiest, prettiest or trendiest food on Instagram or TikTok. However, is there anything that ground beef can't do?
It's the centerpiece for my family's favorite meals – pasta, pizza, taco salads, casseroles, cheeseburgers and Maid-Rites (or taverns or sloppy joes or whatever you may call them).
My husband likes to cook a big batch of ground beef on the weekends and freeze it. Then when he's crunched for time, he thaws out the cooked ground beef and makes a quick pizza or taco skillet.
My daughter, who is going through a picky eating phase, recently discovered that she loves cheeseburgers – with ketchup, the gateway condiment for young kids.
When we recently went out to eat and she asked for a cheeseburger, I thought I could hear angels singing. It was my own little miracle.
What makes this mom so happy is that ground beef provides a lot of nutrition in a small package that growing kids – and active adults – need.
Just a 3-ounce serving of ground beef is an excellent source of 10 essential nutrients and about one-half your daily value of protein.
Beef is also a natural immunity booster, providing the zinc, iron and B vitamins your body needs to maintain a healthy immune system. It's difficult to get these essential nutrients from a vegan or vegetarian diet alone.
In addition, ground beef is a healthy and easy-to-chew first food for babies and toddlers. Young kids need iron for brain development but can't get enough iron from breastmilk alone.
Seriously, ground beef is a nutritional bargain that doesn't get the attention it deserves.
And you can't deny, cheeseburgers taste really, really good – with or without ketchup.