Getting food to Iowans in need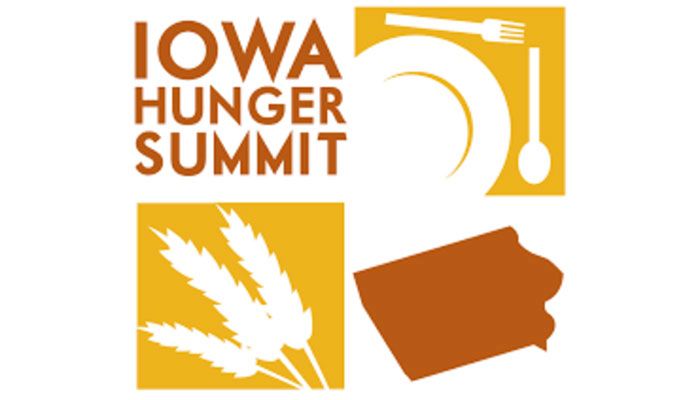 Relying on creativity, co­­operation and plenty of hard work, Iowa has been able to deliver high-quality food to a growing number of Iowans who are food-insecure because of the COVID-19 pandemic.
The key to success was working together, thinking outside the box and finding ways to adjust existing food assistance systems to meet new demands, according to members of the Feeding Iowa Task Force that was started in the spring by Gov. Kim Reynolds to address growing food needs during the pandemic. The task force members outlined their experiences in addressing increased food insecurity last week during a virtual panel discussion at the annual Iowa Hunger Summit, which was sponsored by the Iowa Farm Bureau Federation (IFBF) and Farm Bur­eau Financial Services.
"There was certainly increased need, but we stepped up to meet that need. As a result, fewer Iowans went to bed hungry," said Lt. Gov. Adam Gregg, who led the task force.
Building on strength
One key, Feeding Iowa Task Force members said, was building off Iowa's unique position as a national leader in food production and processing. That strength, along with the cooperation of meat processors and others, was instrumental in helping food banks and food pantries address the pandemic-induced surge in demand, they said.
Meeting the suddenly surging demand for food took a lot of thinking outside the box, noted Lori Williams, operations officer for the Iowa Department of Homeland Security and Emergency Management.
The pandemic caused spikes in food insecurity in all of Iowa's 99 counties, Williams said. Setting up large food distribution centers was impossible because of the strict limits on gatherings during the pandemic, she said.
Being creative
Iowa's six regional food banks and the hundreds of food pantries around the state also needed to be creative to feed a growing demand with limited res­­ources, said Linda Gorkow, executive director of the Iowa Food Bank Association. That led the food banks and pantries to change their distribution plan, she said.
"We had fewer volunteers be­cause we had fewer retirees who could volunteer, and we had to distribute food in pre-packed boxes because of the pandemic," Gorkow said.
With demand rising because of the pandemic, many Iowa organizations and individuals stepped up with cash and food donations, Gorkow said.
Farm Bureau's donation
The IFBF, along with county Farm Bureaus around the state, helped address the rising food assistance needs with donations to food banks. In April, IFBF donated $100,000 to the Iowa Food Bank Association and offered to match donations by county Farm Bureaus, up to $500 each. County Farm Bureau donations and the state organization's match added $60,000 to the food bank donation.
In addition, Americorps and the Iowa National Guard were critical in staffing food banks and pantries, Gorkow said. "When we thought we were alone, we weren't. There was help out there."
Work by livestock farmers
Iowa livestock farmers al­so stepped up to supply protein to Iowa food banks, said Julie Kenney, Iowa Deputy Secretary of Agriculture.
Through the Pass the Pork program launched by the Iowa Pork Producers Association and the Iowa Department of Agriculture and Land Stewardship, Iowa farmers donated more than 500 pigs to help feed Iowans in need, Kenney said. "This has been a stressful time for the pork industry, but they were the first ones to raise a hand and ask what they could do to help their neighbors," she said.
Other livestock farmers raising beef, turkey and eggs also stepped up to help food banks with donations of their products, Kenney said.
The story to address food needs during the COVID-19 pandemic reflects how Iowans always tackle tough problems, Gregg said.
"We worked proactively and creatively, and we worked to­­gether to get the job done with many partners stepping up to help," he said.
Want more news on this topic? Farm Bureau members may subscribe for a free email news service, featuring the farm and rural topics that interest them most!