Forget Black Friday, the best deals are on Thanksgiving Thursday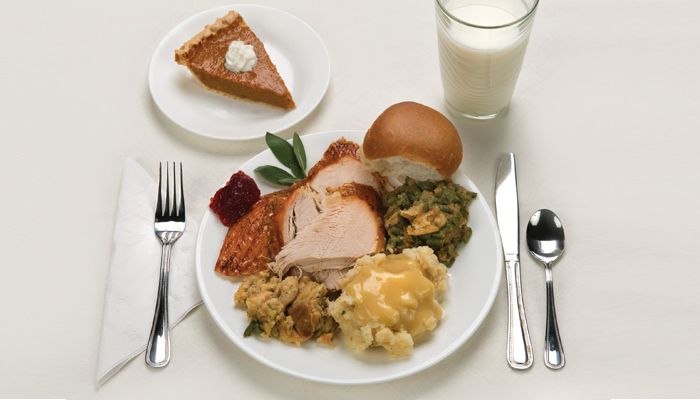 Americans are captivated by Black Friday, the big shopping day after Thanksgiving. Consumers' excitement, we hear again and again on TV and everywhere else, is building to a fever pitch about the great deals available for that one day only. So, folks are scanning ads, lining up at malls and preparing to battle crowds to reel in great deals.
Sure, Black Friday deals are great. But I'd say Americans get an even better deal when they gather with their families for the traditional turkey dinner on Thanksgiving Day. And in fact, American consumers get great deals every day of the year when they head to the local supermarket or eat at a restaurant.
This year's Thanksgiving turkey dinner is a terrific deal, any way you slice it. The annual survey by the American Farm Bureau shows that this year a family of 10 will spend $49.12 for traditional Thanksgiving dinner (turkey and all the delicious side dishes) and still have some leftovers for Black Friday. That price is down 75 cents from last year and is less than $5 per person.
But, thanks to farmers and others, food is a bargain every day. That means Thanksgiving, on Black Friday, and every other day of the year, Americans enjoy the world's most affordable supply of high-quality food. The latest statistics show that Americans spend less than 6.5 percent of their annual income on food. That's a lower percentage than Europe, Asia or anywhere else on the globe.
At the same time, farmers are providing Americans with more food choices than ever before. I know this first-hand. I can't tell you how many times I've been sent to the supermarket on a search for exotic ingredients, like farro, crème fraische or capers, that I can barely pronounce.
And sure enough, the exotic items are right there waiting for me. I'm convinced that if you can get those things at the supermarket, you can get nearly anything.
So, as you gear up to capture Black Friday deals, remember the bargains we score on food for Thanksgiving and throughout the year. In my mind, that's where the real blockbusters are.
By Dirck Steimel. Dirck is the editor of the Iowa Farm Bureau Spokesman.