Entrepreneurs say Iowa is a fertile place to start, grow a business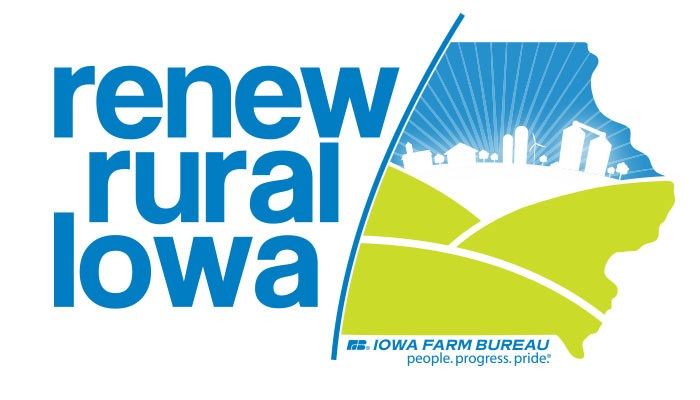 Rural entrepreneurs can find a supportive network of partners and resources here in Iowa to help successfully launch or grow their companies, said business owners last week.
Renew Rural Iowa, the Iowa Farm Bureau's business development initiative, hosted a panel discussion on rural innovation during the Iowa Farm Bureau annual meeting in Des Moines.
Featured speakers included three Iowa business owners who have turned to Renew Rural Iowa for mentoring and support: Tony Halsted of Hoover's Hatchery in Rudd; Elizabeth Caven of UpCraft Club, a digital sewing pattern distributor in Des Moines; and Roby Miller of Telepharm, an Iowa City-based company bringing telepharmacy services to rural communities.
The panelists all said they appreciate the pro-business environment that Farm Bureau and Iowa organizations provide for entrepreneurs.
Telepharm
Miller, whose telepharmacy service now extends into eight states and about 100 pharmacies, said he recently traveled to San Francisco, where the people he met couldn't believe the support he has in Iowa.
"When I told them that the state of Iowa put money into our business, and the governor showed up to our grand opening, they were like, 'What?'" Miller said with a laugh. "We're really lucky to be in Iowa, because everyone is very nice and they want to hear your story. Everybody also really wants to help out an entrepreneur."
Miller started Telepharm while a student at the University of Iowa. His family owned a chain of pharmacies in eastern Iowa, but they were forced to close two pharmacies because of rising costs and low sales volume. Without a small-town pharmacy, local residents had to drive 15 miles or more to fill their prescriptions.
Miller got the idea to develop an application that allows patients and pharmacists to fill prescriptions using teleconferencing technology. So a community could open a pharmacy, but the pharmacist doesn't need to be on-site.
"For me, (telepharmacy) just made so much sense. It was so needed. And when you hear customers' stories of how you helped them, I think that's the thing that keeps you going the most," Miller said.
UpCraft Club
Elizabeth Caven of UpCraft Club also recognized a business opportunity when she taught herself how to sew and discovered a worldwide sewing community online. She started UpCraft Club (www.upcraftclub.com) to help designers share digital sewing patterns online, instead of selling traditional paper patterns.
UpCraft Club also partnered with local fabric stores to distribute digital patterns, with the stores getting a cut of the proceeds whenever a customer downloads the pattern. "With all the digital patterns out there now, (local fabric shops) weren't staying relevant to their customers. So we combined the physical stores and the digital world in a new way," Caven said.
UpCraft Club now has 1,400 registered users on its website (www.upcraftclub.com) and customers in 80 different countries.
Hoover's Hatchery
Tom Halsted returned to his family's 70-year-old business, Hoover's Hatchery, after working in the corporate world for 20 years. Halsted said he wanted to adapt the hatchery for today's customers.
Hoover's Hatchery tapped into the growing market for backyard and hobby chickens. The company discovered and started selling a unique broiler chicken breed that's easier to raise naturally.
The hatchery also created an online store to sell and ship chicks around the country. "We basically sold over $1 million in revenue just from having chickens on the Internet," Halsted said.
In the last four years, the company has doubled its workforce to about 75 employees today, creating new jobs in the north Iowa area.
For help in growing the business, Halsted said he sought out partners with expertise in human resources and online marketing, so he doesn't have to "do it all," like his parents who used to work 100 hours a week running the hatchery.
Halsted said he turned to the Small Business Development Center and Pappajohn Entre­preneurial Center at North Iowa Area Community College in Mason City for help in developing a business succession plan.
Halsted also entered small-business entrepreneur contests, including the "Dream Big Grow Here" contest, which helped him connect with new partners and an angel investor in northern Iowa.
Caven was also a finalist in the Dream Big Grow Here contest, where contestants pitch their business ideas to judges, much like the popular "Shark Tank" TV show. Caven said the contest helped attract more financial support for her business.
In addition, Caven participated in the Venture School program at the Pappajohn Center at the University of Iowa. "One of the most important things I learned there was customer discovery and that finding out what your customers want is really important. You want to build something your customers will buy," Caven said.
Networking is vital
Miller also encouraged rural entrepreneurs to attend networking events, such as Entrefest, held annually in Iowa City and sponsored in part by Renew Rural Iowa.
"I think the big thing is to learn as much as you can and talk to as many people who have been in the business," Miller said. "Before Telepharm, I didn't know much about pharmacy. I didn't know much about building software applications. So the odds were against me.
"But I think the networking, even if you're a farmer, you can learn a lot from others about how they run their business."
Learn more about the Renew Rural Iowa program, including upcoming workshops for rural entrepreneurs, at www.renewruraliowa.com.
Want more news on this topic? Farm Bureau members may subscribe for a free email news service, featuring the farm and rural topics that interest them most!