El Nino tightens grip, bringing cool and wet conditions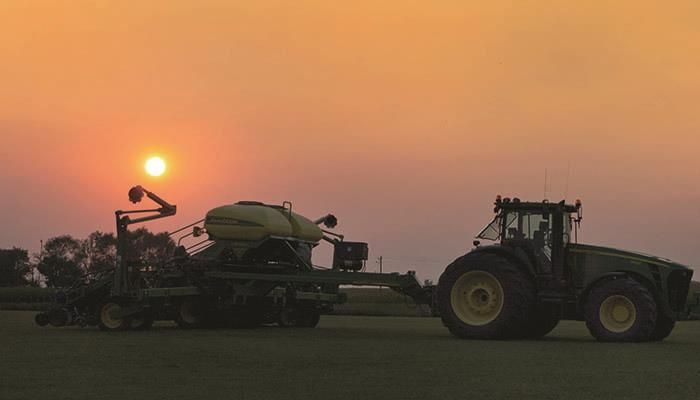 The lack of persistent heat or any unusually hot temperatures has been a common trend in the Midwest this summer.
In Iowa, monthly temperatures for July were around 1.4 degrees Fahrenheit below normal, and the statewide average temperature for August should also average below normal.
A cool period late in the month brought some low temperatures down around 40 degrees in a few locations, and some locations will finish the month not having reached 90 degrees.
As has been the case much of the summer, rainfall across Iowa in August varied widely. State­wide August rainfall will likely average above normal, but there will be areas where rainfall was also below normal, especially in the eastern half of the state.
In the wettest areas, rainfall totals for June 1 through Aug. 31 will likely be more than twice the normal amount at a few locations.
El Nino getting stronger
In the Tropical Pacific, El Nino conditions continued to strengthen over the past few weeks. Strong El Nino conditions are expected to continue into late this year with sea-surface temperatures well above normal.
Some of the past years I had been looking at as analogs to this year were 1957, 1965, 1972, 1982, 1987 and 1997. Among those, 1987 and 1997 have some added connection because sea-surface temperatures farther north in the eastern Pacific were warmer in relation to areas farther west, which is similar to this year.
The years 1972, 1982 and 1997 were among the strongest El Ninos since 1950, and this latest event is also into that range.
In general during these years, there is a trend for fall temperatures in Iowa to average below normal, including a composite of just the three strongest years. A composite of just 1987 and 1997 shows temperatures being closer to normal.
Fall precipitation trends are near to above normal for these years, including a composite of just the three strongest years, while a composite of just 1987 and 1997 shows a drier trend overall in Iowa with some below normal amounts.
In 1987 and 1997, no major freezing conditions occurred in most of Iowa before the end of September. A fairly significant freeze occurred in 1987 early in October, while in 1997 the first major freezing conditions occurred farther into October.
In most of the other years, at least parts of Iowa had freezing temperatures during the latter part of September, but not all areas. The table with this report shows the average date of the first 32- and 28-degree temperature of the fall season based on the latest 30-year normal period of 1981 to 2010.
From this table, it can be seen that these dates don't always follow a north-to-south progression in time. Local topography and locations of official weather instruments can affect minimum temperature readings.
September outlook
For the month of September as whole, I expect temperatures in most of Iowa to average within a few degrees of normal. It does look like we will begin the month with some above-normal readings.
In early September, normal high temperatures in Iowa range from the upper 70s in northern Iowa to the lower 80s south, and normal lows range from the middle 50s north to the upper 50s and lower 60s south. By the end of the month, normal highs range from the upper 60s north to the lower 70s south, and normal low temperatures range from the lower and middle 40s north to the middle and upper 40s in southern Iowa.
I look for September precipitation to range from near to above normal in the western half of Iowa and from near to below normal in the eastern half. Normal September precipitation is from 3 to 4 inches in most of Iowa. A few locations in south-central and southeastern Iowa have normal amounts of just over 4 inches, while a few locations in the western and central parts of the state have normal amounts of just under 3 inches.
Hicks is a meteorologist with Freese-Notis Weather Inc. in Des Moines. Freese-Notis offers daily forecasts, long-range outlooks and other services. For more information, go to www.weather.net.
Want more news on this topic? Farm Bureau members may subscribe for a free email news service, featuring the farm and rural topics that interest them most!