Davenport, Iowa athlete claims two silver medals in Special Olympics World Winter Games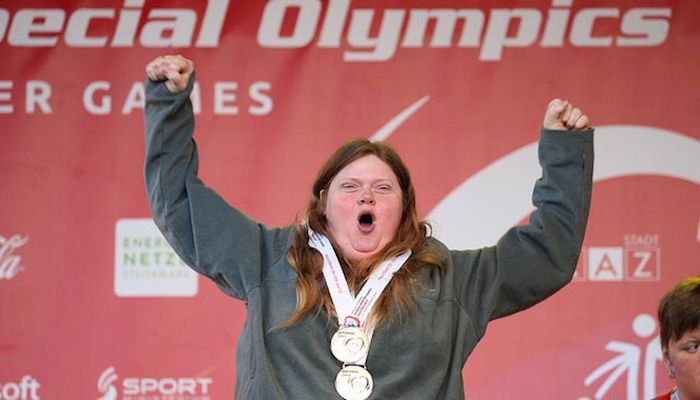 Tabitha Darnell, an Alpine skiing athlete from Davenport, recently competed in two events at Special Olympics World Winter Games in Austria and claimed two silver medals!
In the Alpine Skiing Novice Slalom, Tabitha had an official time of 1:50:86, only a few seconds behind the gold medalist from the Czech Republic. And in the Alpine Skiing Novice Giant Slalom, she had an official time of 1:50:19, placing second to a fellow U.S. athlete from Colorado.
Join us in congratulating Tabitha and all of the athletes who competed! Iowa Farm Bureau is proud to be a Premier Statewide Partner of Special Olympics of Iowa.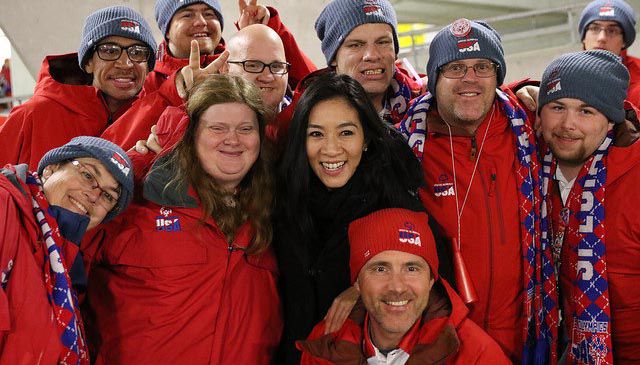 Caption: Tabitha Darnell and other Special Olympics athletes pictured with Michelle Kwan, a five-time world champion figure skater and a two-time Olympics medalist.