Children's book offers real-world look at Iowa corn production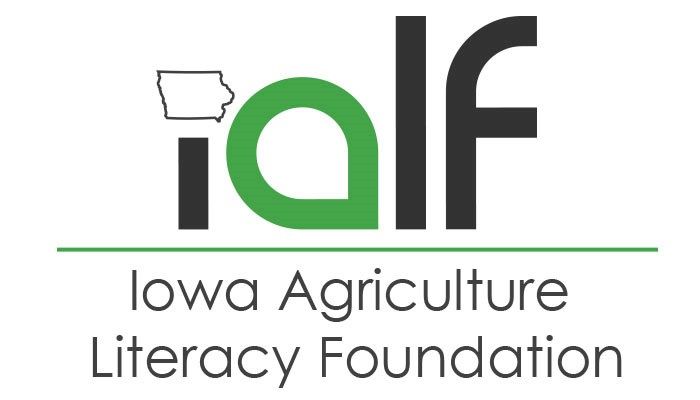 Finding suitable nonfiction books about farming and corn production for elementary students is difficult, but the Iowa Ag Literacy Foundation is hoping to change that.
"There is a ton of fictional agricultural books for lower and upper elementary, but not a lot of good nonfiction out there. So we just want to tell the story of agriculture from the viewpoint of somebody who is living it every day, but be very frank and honest and very real about it," said Will Fett, executive director of the Iowa Ag Literacy Foundation (IALF).
The IALF and Iowa children's book author Katie Olthoff recently released "My Family's Corn Farm," a nonfiction book about how corn is grown and used in the state. The book was made possible with financial support from the Iowa Corn Promotion Board.
The story follows Presley Hora, a 9-year-old Iowa farm girl who lives on a corn and swine farm near Washington with her dad, Kurt; mom, Heather; sister, Elizabeth; and brother, John.
Presley takes the readers on a tour of the family farm and discusses how corn is grown for livestock feed, human food and industrial uses and to produce fuel like ethanol.
The Hora family thought the book was a good way to share what they do on their farm, said Kurt Hora, who serves as president of the Iowa Corn Growers Association Board of Directors.
"We thought it was a great way to get the story out about corn production and family farms to students across the state of Iowa," said Hora, whose family has been farming for 140 years.
"I think the most important aspect of the book was telling that the family farm was multi-generational. It's a neat experience to be able to tell that corn is produced on a family farm. You are always trying to improve that asset, especially water quality and soil quality, for future generations," Hora said.
The story is written at a third-grade reading level but can be used in classrooms with older students, Olthoff said.
"Supplemental text goes more in depth about corn production and the uses for corn. That's meant to give teachers, parents or older students more background knowledge," she said.
Supplemental text in the book also teaches students and adults things like how big an acre is, how much corn one acre produces and the difference between field corn and sweet corn.
The book has been distributed to all third-grade classrooms in the state. Each book comes with two lesson plans to help teachers form a language arts and a science lesson.
"So much of agriculture has a strong tie to science that science will be our baseline (in our books). But a lot of teachers don't focus a lot on science, they focus on language arts," Fett said. "So we wanted to teach language arts in the context of agriculture so that learning doesn't have to be siloed. We can be learning about agriculture even though we're actually practicing vocabulary and fluency and reading strategies."
The lesson plans are aligned with Iowa Core standards and easily fit into an approved course of study, Fett said.
The book is the third of a series for Olthoff, a former teacher who has also written "My Family's Turkey Farm" and "My Family's Beef Farm."
Copies of the book are being made available to all Iowa elementary schools, and additional copies are available on request. The book and lesson plans can also be found on the IALF website at https://iowaagliteracy.wordpress.com.
Want more news on this topic? Farm Bureau members may subscribe for a free email news service, featuring the farm and rural topics that interest them most!