Budget cuts a step backwards for ag risk management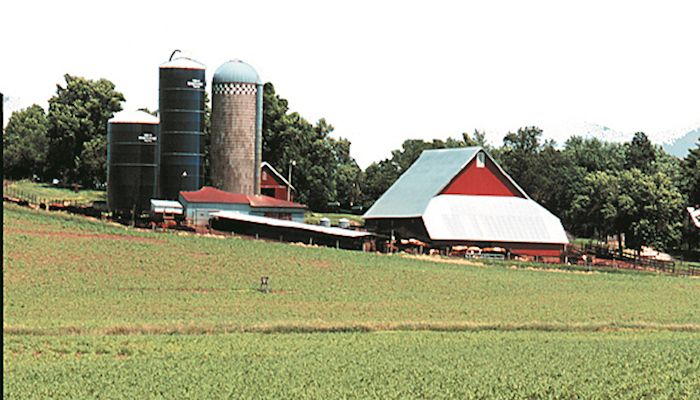 American agriculture is a true story of progress. Today's ag equipment, seed genetics and crop protection programs are simply better than what farmers used a couple decades ago. Livestock care is also better, as are farmers' practices for protecting the land and improving water quality.
Something else that's better today is farmers' risk management programs through federal crop insurance. Today, they cover 90 percent of all U.S. farmland, including most of the acres in Iowa, and serve as a critical part of the federal farm safety net.
But sadly, the successful risk management program is itself facing a big risk. The recent budget proposal from the Trump administration would do a number on crop insurance by slashing subsidies and limiting enrollment. That's bound to drive many farmers out of the crop insurance program.
As Craig Hill, Iowa Farm Bureau Federation president, noted, crop insurance, like other types of insurance, works best when the largest number of farmers possible participate. "We need a crop insurance program that includes everyone," he said.
The Trump proposal, the latest of many attempts to target crop insurance, is a classic case of trying to score quick budget savings without considering the long-term effects on both farmers and the budget.
First, crop insurance makes sure that farmers have skin in the game. They have collectively paid nearly $50 billion from their own pockets into the crop insurance system since 2000.
Second, there's a good chance that without a robust crop insurance program the government would end up spending more dollars. That was often the case in the past, when lawmakers passed ad-hoc crop disaster programs.
Disasterous results
Those disaster programs were, to put it mildly, a disaster.
Because of political maneuvering, relief for farmers typically arrived late, if it arrived at all. Payment formulas became very political, and the government usually ended up spending a lot more because the bills would quickly become so-called Christmas tree measures. That meant types of agriculture and non-agriculture interests worked to find ways to latch on to the bill to tap into the federal dollars.
Today's robust crop insurance program was definitely a step in the right direction. This is no time to take a step backward.
Want more news on this topic? Farm Bureau members may subscribe for a free email news service, featuring the farm and rural topics that interest them most!