Best care anywhere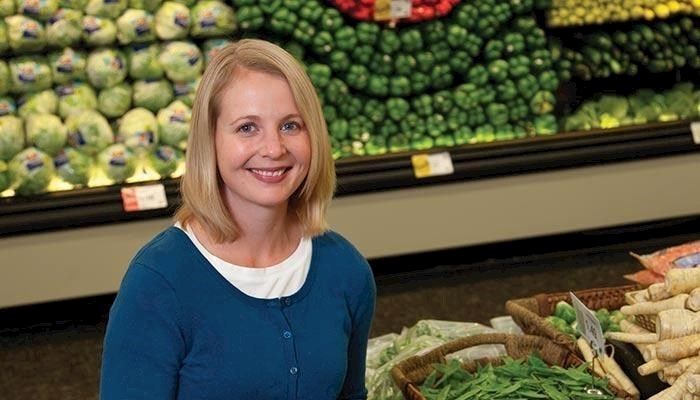 Antibiotics are just one tool that farmers must sometimes use to treat sick animals.
We're all getting used to wearing face masks while out of the house and trying our best to social distance, because we want to keep our families and communities safe during the pandemic.
Even though I don't necessarily like wearing a face mask or sending my daughter to school with one, I must admit that my family hasn't caught the typical wintertime cold that forces us to take a sick day or leaves us coughing for weeks.
Iowa livestock farmers already know the truth behind the well-known adage that, "An ounce of prevention is worth a pound of cure."
Just like I'm carrying hand sanitizer in my purse and washing my hands repeatedly to keep from getting sick, farmers take precautions — such as improved animal care practices, vaccinations and strict biosecurity measures — to help animals stay healthy.
Yet despite our best efforts, sometimes farm animals — like people — still get sick.
Antibiotics are just one of many tools that veterinarians and livestock farmers use to treat animals and protect their overall well-being, explains Dr. Paul Plummer, a veterinarian and executive dir­ector of the National Institute of Antimicrobial Resistance Research and Education, based at Iowa State University in Ames.
"In veterinarian medicine, antibiotics are necessary to manage and treat a significant number of bacterial diseases," Plummer says. "And if we fail to treat those, just like we would when humans get sick, and we don't do anything, we have to consider the (animal) welfare impacts that go with that."
Still, livestock farmers and vet­er­in­ar­ians realize that antibiotics are a tool that must be used cautiously, Plummer says. That's because, over time, illness-causing bacteria can evolve to become resistant to antibiotic treatments.
Today, health care professionals in human and animal medicine are working together to promote the judicious use of antibiotics and protect their effectiveness to treat disease, Plummer explains.
"Antibiotics are important to maintaining our ability to treat animals and humans," he says. "If we have antibiotic resistance that develops, not only does that potentially impact our ability to treat humans, but it also impacts our ability to treat animals the way we need to.
"It also impacts companion animals — our dogs and cats — because they can get sick and need antibiotics as well," Plummer adds.
Thanks to improved animal care practices, livestock farmers are successfully reducing the need to use antibiotics to treat their herds.
A new report from the U.S. Food and Drug Administration (FDA) shows progress in reducing antibiotic use in the food system.
The FDA report, released in Dec­ember 2020, showed a 3% increase in domestic sales and distribution of medically important antimicrobials for food-producing animals compared to a year earlier.
But the overall trend is de­clin­ing. Since 2015, sales and dis­tri­bution of medically important antimicrobials — or those important to human medicine — for food-producing animals have dropped 36%, the FDA says.
Plummer says one reason for the slight increase in antimicrobial sales in 2019 is market conditions. In other words, when farmers raise more livestock, medicine sales for farm animals likely will go up.
In 2019, pork production measured in pounds rose 5% from a year earlier, according to the U.S. Department of Agriculture. Beef production per pound was up 1% in 2019, and poultry production was up 2.5%.
The FDA also notes that its sales and distribution data doesn't represent actual usage of antimicrobials in livestock production. For example, vets may purchase the drugs, but never actually administer them to animals.
Overall, the 36% reduction in livestock antimicrobial sales and distribution over a four-year time span represents a significant achievement, Plummer says.
In comparison, on the human med­icine side, the U.S. Centers for Disease Control reports that antibiotic usage in children has declined 16% over the past decade, and total antibiotics usage in all outpatients — adults and children — is down 5% from 2011.
"We're doing some great things, but we can't stop," Plummer says. "Livestock farmers continue to strive to reduce our use of antibiotics. We have to stay vigilant, and we need to continue to focus on ways that we can make sure that all our uses of antibiotics are optimized and necessary.
"Antibiotics are a really valuable resource for both animals and humans, and we don't want to risk that."
Want more news on this topic? Farm Bureau members may subscribe for a free email news service, featuring the farm and rural topics that interest them most!