Batter up! Softball's unexpected connection to Iowa farmers this National Ag Week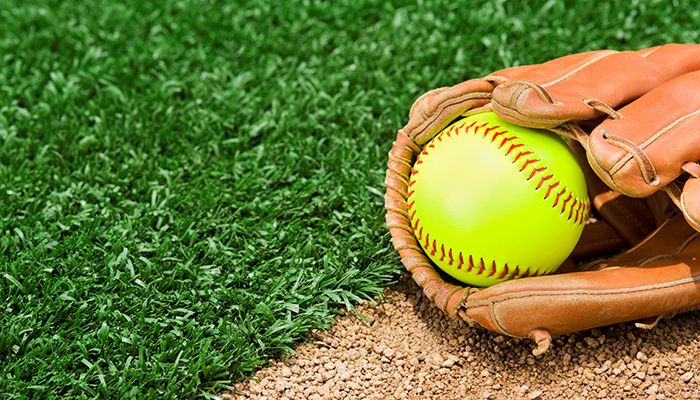 I met my sister for lunch recently after she stopped at a sporting goods store to buy softball equipment for my 9-year-old niece, who is in love with the sport.
However, my sister couldn't find a softball glove that fit my niece. The store clerk explained that there is a leather shortage right now and the store's softball glove inventory is low.
Apparently, the shortage is so extreme that pro golfers are advised to keep their leather gloves instead of giving away autographed gloves to fans.
Yet from what I have read, it isn't so much a supply shortage as it is a supply chain shortage.
Here in the Midwest, we raise the raw materials (livestock hides) that are sent overseas for manufacturing into automobile leather, shoes and apparel, and, yes, sporting goods – like softball gloves, basketballs, etc.
Yet many of these manufacturers are struggling with COVID-related shutdowns, as well as continued back-ups at major U.S. shipping ports.
If we've learned anything from the pandemic, it's how much agriculture connects us all, in ways we might not realize – like our kids' favorite sport.
We now have a greater appreciation for how much we depend on the work of Iowa farm families to raise high-quality food, fuel and fiber, all while remaining focused on providing the best possible care for farm animals and protecting the environment.
As spring planting season nears and farmers return to the fields, Iowans are invited to help celebrate National Ag Week March 20-26 (and National Ag Day on March 22) to recognize the contribution of agriculture and farmers in our everyday lives.
I'm grateful for the productivity and hard work of U.S. farmers. Americans spent an average of 8.6% of their disposable personal incomes on food in 2020, a historical low, according to the U.S. Department of Agriculture (USDA).
In addition, one U.S. farm today feeds about 166 people here in the U.S. and abroad annually, the USDA reports.
Agriculture and its related industries also provide 10.3% of U.S. employment, the USDA says.
Here in Iowa, where our economy is dependent on agriculture, we are all connected to farmers – either through our jobs as teachers, health care providers, small business owners and more.
I encourage you to join the National Ag Week celebration. Share a post on social media about what agriculture means to you.
Even better, give back to your community. Donate to a local food pantry, or make a donation to the Iowa 4-H, Iowa FFA or Iowa Agriculture Literacy Foundation to support ag education efforts in the state.
For more National Ag Week updates, follow the Iowa Farm Bureau on Facebook or visit www.iowafarmbureau.com.