A grocery chain that listens to farmers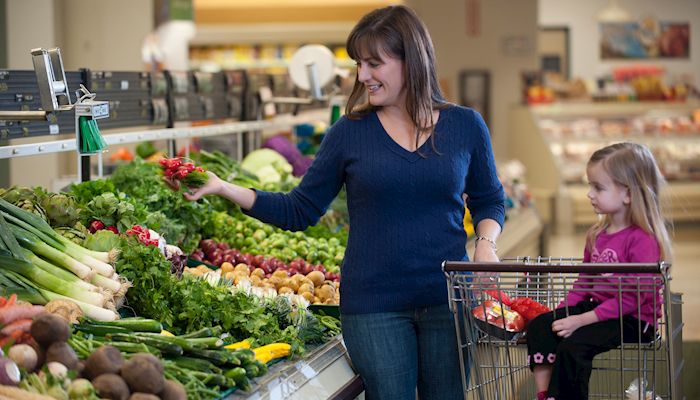 The bright lights, black-and-white uniforms and the sounds of the cash register. That's what caught my attention as I entered the grocery store when I was younger, usually with my mom and my twin brother.
Later, that same grocery store—Fareway—would be one of my first off-farm jobs while still in high school. I was excited for the paycheck to earn some money for a car and fuel. I liked the company because the schedulers worked around school and extra-curricular activities.
My parents also liked the idea of both my twin brother and I working there because we could carpool there, and probably also because we could do some grocery shopping for our family at the end of our shifts.
Unlike other job opportunities for a high school student, Fareway was closed on Sundays to allow employees to spend time with their families. To this day, Fareway is still closed on Sundays. That's one way they've stayed true to their values, despite what other retailers and grocers have done.
True to its values
And recently, I learned that the Boone-based grocery chain is staying true to its values when it comes to sourcing the food and products they sell. When other grocers and restaurants were pressured to cave into the demands of animal rights groups, Reynolds Cramer, the fourth-generation president and CEO of the company, pushed back.
"We had a situation about year and a half ago where we had a major ... group that told us they were going to boycott us, picket us, create all kinds of hassle if we didn't stop selling regular eggs and sell cage-free ones," Cramer told a large crowd at the Iowa Farm Bureau's annual meeting in Des Moines.
Questioning the impact on agriculture
His team, Cramer said, felt the pressure. But he and others at Fareway asked some key questions, such as:
"Why did you cave on that? Don't you understand how that affects that farmer? Don't you understand how that affects the cost that's involved in that?"
Most of those who decided to give in to the pressure told Cramer that they were nearing retirement age, and likely wouldn't have to deal with the issue much longer. Changing the requirements didn't mean much to them since they wouldn't have to deal with it.
Not so for Cramer, who just turned 50 and has children at home. And not so for the next generation of the 80-year-old grocery chain."I care about the farmer, about the job everyone is doing and there's no way if I, in Fareway, caved to that, … what's next?"
The longevity of the company relies not only on Cramer's decisions, but the farmers who raise and grow products he sources in his stores. He's visited Iowa farms and he's seen how eggs and cattle and hogs are raised. He understands it. And he trusts farmers.
"The reality is that the people selling products have the strength in that nation to stand up to these individuals. It's just that sometimes it's scary, and it's taking a chance," Cramer said. "But I would much rather take a chance on you (farmers) because I know who you are and the job that we can do knowing that we can win the battle."
Want more news on this topic? Farm Bureau members may subscribe for a free email news service, featuring the farm and rural topics that interest them most!