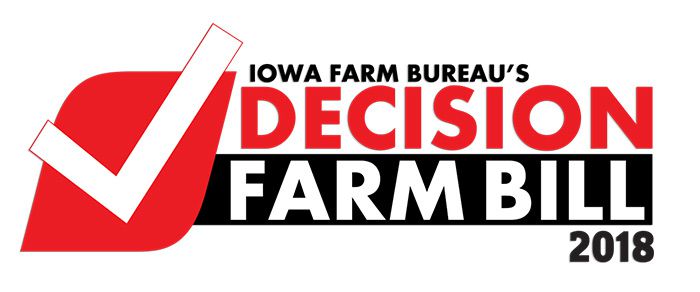 Farm Bill Presentations

Webinar Recordings: 2018 Farm Bill Education
Webinar Date/Time:
Monday, August 26, 1:00 pm
Topic:
Among the changes in the 2018 farm bill are evolutionary improvements to commodity support programs such as the Marketing Loan Program, Price Loss Coverage and Agriculture Risk Coverage. Iowa Farm Bureau is offering this free informational webinar to help Iowans navigate their options. Farmers can gain a better understanding of the programs and the risk management they offer over the next 5 years.

WEBINAR RECORDING SEGMENTS:
Segment #1, Intro, Marketing Loan, ARC-CO, PLC, Program Yield Update Duration 46:00
Segment #2, Comparing ARC-CO & PLC, Payment Limitations, Dairy, Conservation, Industrial Hemp, Duration 25:57
Webinar visuals, please click here.

---
To view the visuals presented at 25 local meetings held throughout the state (March through July, 2019), please click the button below.
View Presentation
---
To view the visuals showing the adjustments to marketing loan and Iowa county loan rate maps, please click the button below.

View Visuals

For questions, please contact Ed Kordick, Farmer Education Program Manager, ekordick@ifbf.org.
---
Click here to return