Woodbury County farmer Greg Jochum elected to represent District 4 on Iowa Farm Bureau State Board of Directors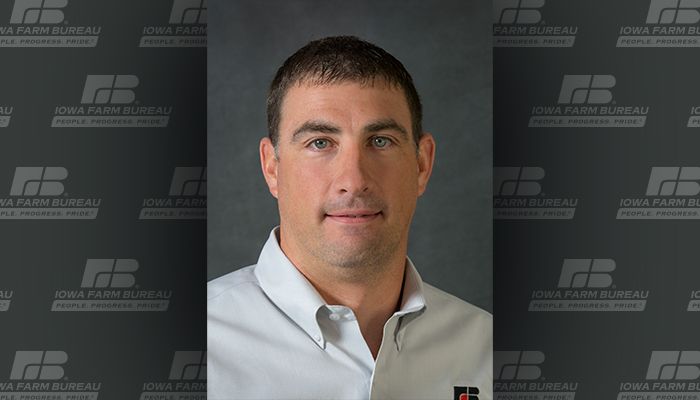 Greg Jochum of Salix was elected to serve as an Iowa Farm Bureau Federation (IFBF) board member, replacing Brent Johnson of Calhoun County, who was recently elected IFBF president. Jochum was elected to represent District 4, comprised of 11 counties in west central Iowa: Woodbury, Ida, Sac, Calhoun, Monona, Crawford, Carroll, Harrison, Shelby, Audubon and Guthrie. Jochum will fulfil Johnson's term through December 2022.  
Jochum grows corn, soybeans and alfalfa, and as a trained agronomist, is heavily involved in conservation efforts, working with other farmers to plant and maintain conservation reserve program (CRP) land and seeding cover crops.  Jochum previously held several positions with the Woodbury County Farm Bureau and recently completed a term on the statewide resolutions committee.  Jochum has been an active leader with Farm Bureau, previously serving as IFBF's Young Farmer Committee chair and on the Legacy Planning Committee, a statewide taskforce that shaped IFBF's strategic plan including a new mission statement and core values.    
"Farm Bureau is the strongest farm organization in Iowa, and it's my honor to serve the members of District 4," says Jochum. "I look forward to helping carry out its mission and serving farmers in my district."
Jochum is a graduate of South Dakota State University, and he and his wife, Krista, have three daughters and a son.