Virtual state fair gift card winners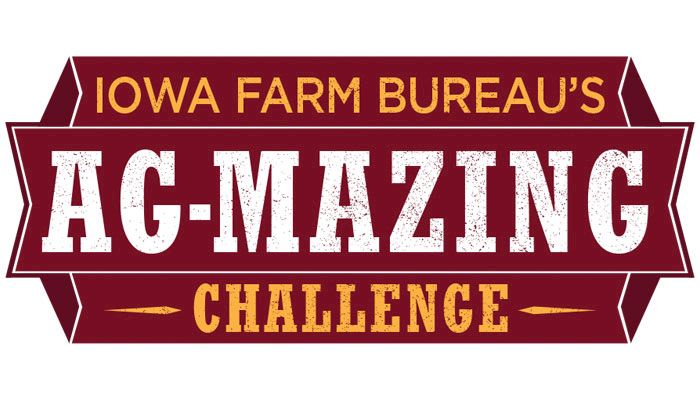 The Iowa Farm Bureau Federation (IFBF) awarded $500 Visa gift cards to 20 Iowans through its virtual state fair "Ag-Mazing Challenge" scavenger hunt. Additionally, 500 players won an exclusive "The Year of the Missing Corndog" T-shirt.
Nearly 27,000 challenges were completed in the Ag-Mazing Challenge hosted on the GooseChase app. These challenges in­­cluded activities like sharing a photo of a local grocery store meat counter and answering trivia questions about how animal protein powers your body.
"There were so many fun activities to do that once you completed one, you wanted to go on to the next," said Deanna Brennecke of Decatur County, one of the 20 gift card winners. "With the state fair being canceled, the Iowa Farm Bureau found a fun-filled way to still showcase agriculture and re­­inforced the importance of ag to all of us."
Gift card recipients were Angie Alley, Tabor; Katherine Balk, Waucoma; Anna Balvance, Buffalo Center; Deanna Brennecke, Lineville; Kara Burrack, Monticello; Trent Butler, Indianola; Cheryl Ellingson, Indianola; Shelly Gardner, Kalona; Kathy Hooper, Des Moines; Christina Lahr, Center Point; Lana Luhring, Waverly; Barb Mikesh, Belmond; Kim Point, Goose Lake; Hope Roberts, Oskaloosa; Sophie Rotole, Ottumwa; Jennifer Sellner, Harlan; Amy Sorensen, Norwalk; Verna Vander Molen, Pella; Shania Wilz, Ottumwa; and Katie Woodard, Nevada.
"We're excited to get back to Farm Bureau Park in 2021 and be able to interact with fair-goers here in Iowa and across the nation," said Evelyn George, IFBF marketing coordinator. "In the meantime, thank you to all who participated in the Ag-Mazing Challenge to learn more about how Iowa agriculture is leading the way in nourishing our bodies and caring for our environment."