U.S. Farm Income: Latest Projection for 2016 (11/30/2016)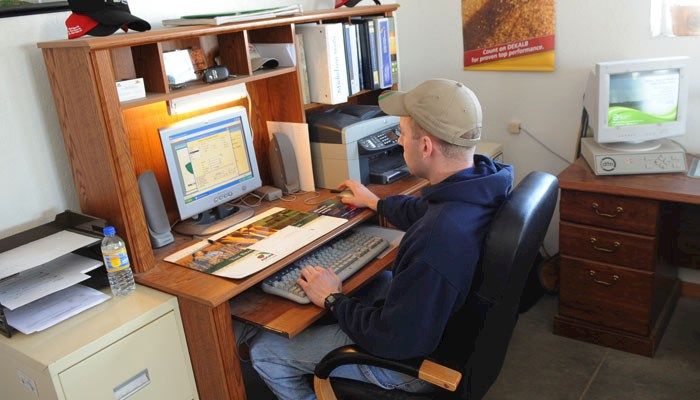 U.S. net cash income (gross cash income minus cash expenses) and U.S. net farm income (total gross income minus total expenses) in the 2016 calendar year are forecast to decline year over in response to low commodity prices. The latest USDA-ERS's Farm Income and Wealth Statistics data published on November 30, 2016, indicates that compared with the previous year, U.S. net cash income is expected to fall 14.6% to $90.1 billion. U.S. net farm income is forecast to decline 17.2% to $66.9 billion. These new projections further deteriorated from the August 30,2016 projections for these two measures. Both measures are expected to fall for a third year in a row from record highs in 2013. Net cash income includes only cash receipts and cash expenses, whereas net farm income, in addition to include net cash income, includes non-money income (the value of home consumption of farm products), the value of inventory adjustment, and implicit rent and expenses pertaining to the farm operator's dwelling that are not reflected in cash.
Cash receipts from all commodities are forecast to decline by $23.4 billion (6.2%) to $352.9 billion in 2016 from the estimated value for last year ($376.3 billion). Due to low commodity prices in response to large livestock supplies cash receipts for animals and products are forecast to drop 12.3% to $166.4 billion. The expected level of cash receipts for animal and products, if realized, will be the lowest since 2011 (see Table below). Cash receipts for cattle/calves, hogs, and broilers are expected to decline 14.8%, 6.9%, and 7.8%, respectively, from the previous year.
Cash receipts for total crops are forecast to slightly increase from last year ($186.492 billion) moving up only 0.004% ($7.5 million) relative to the 2015 estimate ($186.485 billion). Corn and soybean cash receipts are forecast to represent 24.8% and 20.7%, respectively, of total cash receipts from crops. Corn cash receipts ($46.2 billion) are expected to decline 4.0%, which would represent a fourth consecutive decline from 2012 record high. Cash receipts for soybeans ($38.6 billion) are projected to rise 16.3% from the estimated value for 2015 (see Table), but would remain below 2014 levels. Among the few commodities projected to increase their cash receipts in 2016, soybeans show the largest increase. Overall, with oil crops cash receipts projected to increase $5.4 billion year over year.
To see the complete report, please click here.