Trend of above-normal temperatures rolls into spring months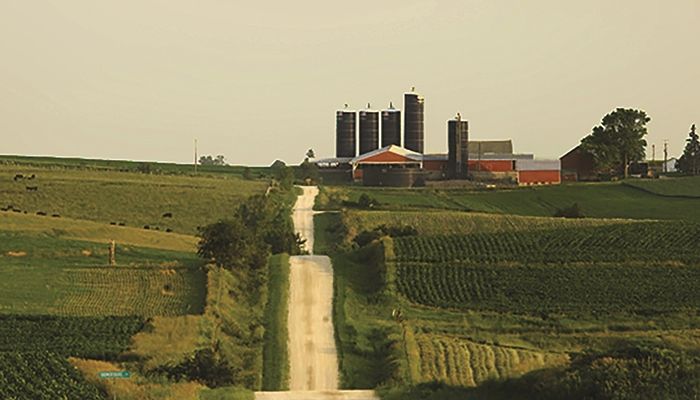 December through Feb­­­­­­­­­ruary will go down as the warmest winter on record for the contiguous United States since 1895, according to the National Oceanic and Atmospheric Admin­is­­tration.
It also ranks as the 17th warmest for the state of Iowa for a longer period of record going back 143 years, according to data from the Iowa state climatologist. The table with this article shows the warmer-than-normal trend in Iowa stretching back into latter part of 2015. Into late March, monthly temperatures averaged 4 to 8 degrees above normal in most of Iowa.
Precipitation was variable across the state, with rain last week adding to precipitation totals in most areas. March snowfall was below normal in much of Iowa, but some northern areas had well above normal amounts after heavy snowfall fell in parts of northwestern into north-central Iowa.
Seasonal snowfall continued to vary widely across the state, with totals exceeding 60 inches in some northwestern locations, but ranging down to less than 20 inches in some southern parts of the state.
Weakening El Nino
The current El Nino in the Tropical Pacific, which had ranked among the strongest since 1950, continues to weaken and is now dropping below the strong category. Further weakening is forecast through the spring, with neutral conditions likely by mid-year and a decreasing influence on weather in the United States.
Among the 20 warmest winter seasons for the contiguous United States since 1895, there was a trend for nationwide March temperatures to average above normal whether or not El Nino was occurring.
However, looking at the primary corn and soybean producing areas of the United States, March temperatures following the 20 warmest winters showed more variability from one side of normal to the other. The El Ninos of 1982-83 and 1997-98 were two of the strongest on record since 1950, much like the 2015-16 event, and both were among the 20 warmest winters since 1895. However, Iowa temperatures in March 1983 were above normal, while in March 1998 temperatures were below normal.
Combined April and May temperatures and precipitation in Iowa following the 20 warmest winters also show a great deal of variability from one side of normal to the other, with no strong trends seen.
There were seven years on this list with El Nino conditions during the spring, often with a weakening trend like this year. Even among those seven years, there was a fair amount of variability in combined April and May temperatures and precipitation in Iowa. There is slight trend for near-to-below normal temperatures and precipitation in a composite of those years.
The summer trend following the 20 warmest winters is for temperatures in the Midwest to average near to above normal and for summer rainfall to average near to below normal. There are some fairly notable exceptions to these trends, however.
I look for temperatures in most of Iowa to average near to a few degrees above normal during the month of April. Normal high temperatures in early April range from the lower 50s to the upper 50s. Normal lows range from the upper 20s to mid-30s. By the end of the month normal highs range from the middle 60s to the upper 60s. Normal low temperatures range from around 40 degrees to the middle 40s.
I expect April precipitation to average near normal in most of Iowa. Normal precipitation for April ranges from 3.2 to 4 inches in most of Iowa, but is around 3 inches in some of the western border areas. Normal snowfall ranges from around one inch in much of southern Iowa up to 3 to 4 inches in the far northwest.
Total soil moisture supplies in early April continue to be above normal for this time of year in much of Iowa, which will likely slow drying of fields after additional precipitation.
Hicks is a meteorologist with Freese-Notis Weather Inc. in Des Moines. Freese-Notis offers daily forecasts, long-range outlooks and other services. For more information, go to www.weather.net.