There's never an off-season for athletes or farmers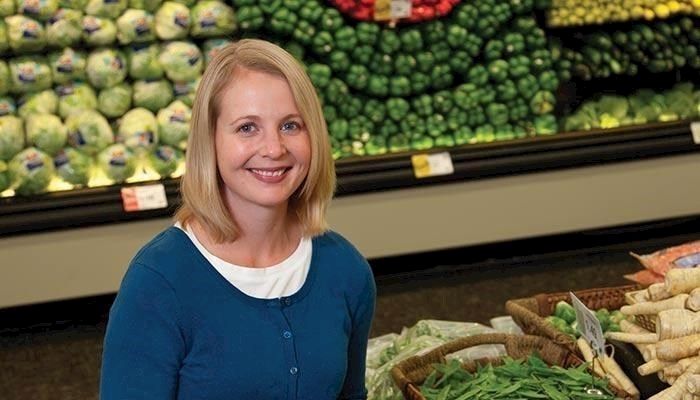 Now that football season is over, I'm always fascinated to discover what professional athletes do in the off-season to maintain their fitness and improve their skills.
Some players may tweak their diet; others focus on strength training, speed work or injury prevention. Or maybe they take up an entirely new physical activity, such as cycling or yoga.
Iowa farmers also have an off-season between fall harvest and spring planting. Like professional athletes, farmers use this time to learn new farming practices, take a closer look at their financials, and figure out what works and what doesn't on their farms. (And maybe take a yoga class or two – because why not?)
In fact, for those of us who work in agriculture, winter is a busy time of year, filled with training meetings and trade shows featuring the newest ag technology.
At last month's Iowa Pork Congress, farmers learned more about alternatives to antibiotics when caring for farm animals. And at the recent Iowa Farm Bureau annual meeting, conservation experts gave an update on the progress of Iowa's Water Quality Initiative, also known as the Iowa Nutrient Reduction Strategy.
In this issue of the Iowa Dish, we take a closer look at how the state's conservation partners are measuring water quality progress in Iowa, including the use of state-of-the-art laser mapping technology.
We also talk to an Iowa State University veterinarian about why antibiotic use in livestock farming is trending down and how farmers ensure the well-being of farm animals and the safety of our food.
In addition, learn why a Nobel Laureate who recently visited Iowa State University is a strong supporter of GMO (genetically modified) foods to help solve many of our world's most pressing challenges, including childhood malnutrition. He delivered a powerful message, and it's a must-read for all of us who want to make informed food choices.
Also, be sure to try our cozy recipe for Mexican beef and potato soup from Rochelle Gilman, registered dietitian for the Iowa Beef Industry Council. It's a hearty, healthy meal for those of us crushing it in the gym, at school or at our desks.
As always, if you have any questions about farming, conservation practices, or food safety and nutrition, please contact me ( tbjork@ifbf.org). We may feature your question in a future issue of the Iowa Dish.

Teresa Bjork
Editor, The Iowa Dish
Return to
The Iowa Dish